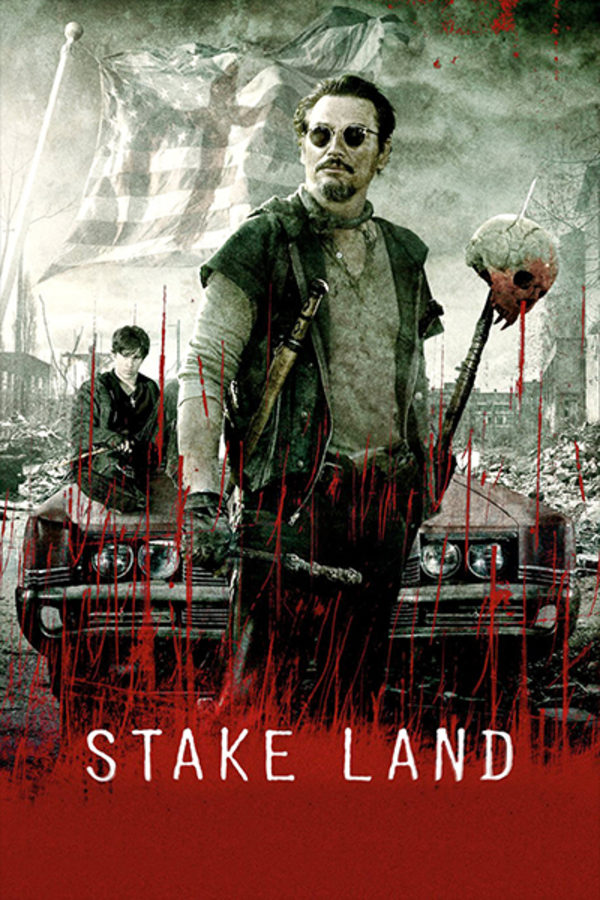 Stake Land
Directed by Jim Mickle
Martin was a normal teenage boy before the country collapsed in an empty pit of economic and political disaster. A vampire epidemic has swept across what is left of the nation's abandoned towns and cities, and it's up to Mister, a death dealing, rogue vampire hunter, to get Martin safely north to Canada, the continent's New Eden. Contains strong language, violence and gore.
A rogue vampire hunter mentors a young boy in post-apocalyptic America.
Cast: Connor Paolo, Nick Damici, Gregory Jones
Member Reviews
Very well made movie great acting one of the best vamp movies I have seen.
The most underrated horror movie out there. A true horror gem. Great story that's well acted. A must watch.
looked interesting. didn't think I'd like it but kill time. but it's good. lower budget but works with it.