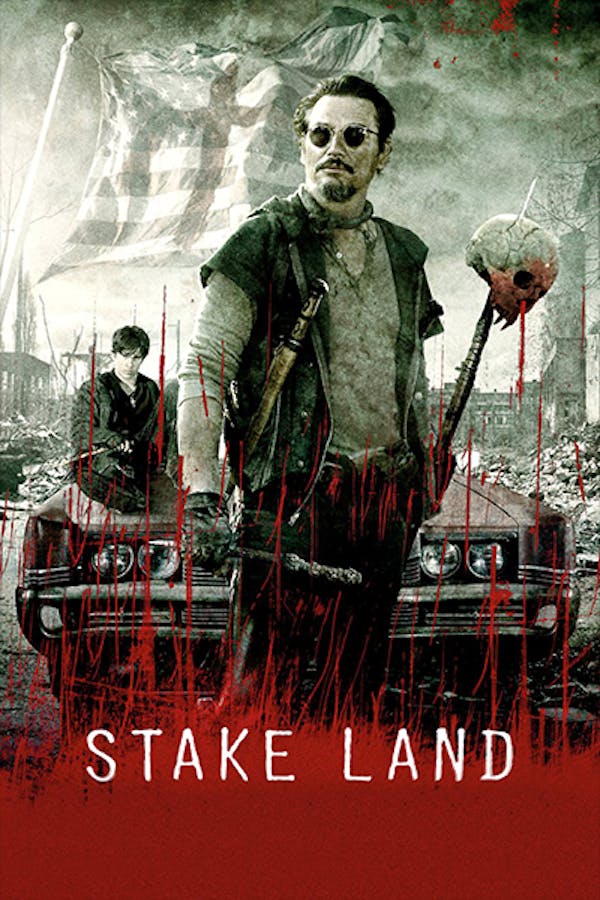 Stake Land
Directed by Jim Mickle
Martin was a normal teenage boy before the country collapsed in an empty pit of economic and political disaster. A vampire epidemic has swept across what is left of the nation's abandoned towns and cities, and it's up to Mister, a death dealing, rogue vampire hunter, to get Martin safely north to Canada, the continent's New Eden. Contains strong language, violence and gore.
A rogue vampire hunter mentors a young boy in post-apocalyptic America.
Cast: Connor Paolo, Nick Damici, Gregory Jones
Member Reviews
Soooo good. Even hit me in the feels a few times. If you like post apocalyptic shit with a twist and VERY strong lead character i think its worth checking out!
Right up there with 30 Days of Night and Lost Boys in favorite vampire films. An apocalyptic coming of age story, well written with empathy and beauty.
Great movie! A coming of age tale with vampires.
I'd say it's serviceable. It's not bad, exactly, but it's like every other gritty apocalypse movie out there...of which there are many. However, the vampires give it a slightly unique twist.