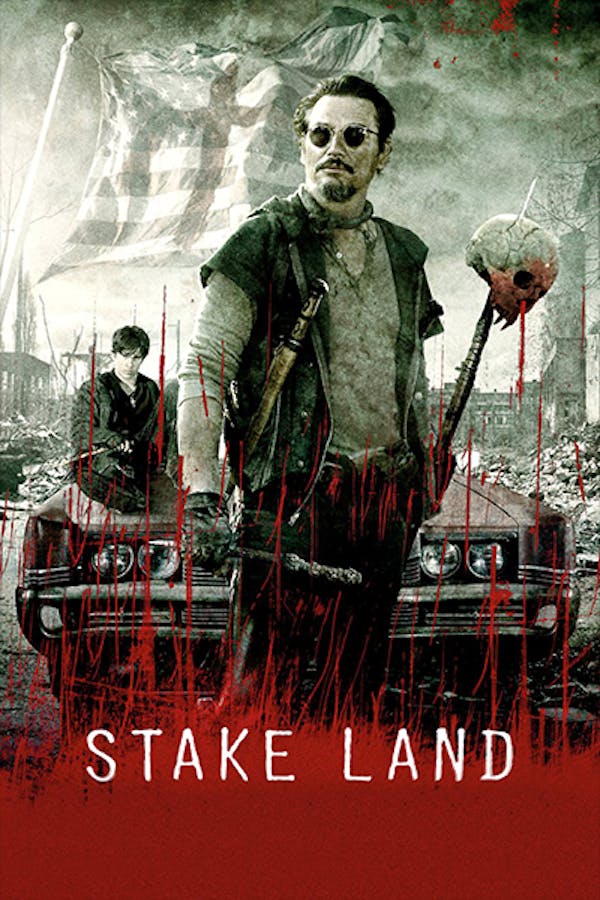 Stake Land
Directed by Jim Mickle
Martin was a normal teenage boy before the country collapsed in an empty pit of economic and political disaster. A vampire epidemic has swept across what is left of the nation's abandoned towns and cities, and it's up to Mister, a death dealing, rogue vampire hunter, to get Martin safely north to Canada, the continent's New Eden. Contains strong language, violence and gore.
A rogue vampire hunter mentors a young boy in post-apocalyptic America.
Cast: Connor Paolo, Nick Damici, Gregory Jones
Member Reviews
One of my favorite vampire movies. Campy at times but only in the best way. Absolutely love it.
Great movie. I love how they made it feel so sad and hopeless. There were very few times that made you smile. That's a sign of a well done apocalyptic flick.
Good stuff nice vampire at the end. Also babies weren't even safe so that was a plus as in a true Apocalypse nobody is off limits especially a juicy nugget.
Awesome vampire movie. An instant classic imo. 5 skulls for part-1 and 3 skulls for part-2
Usually hesitant when it comes to zombie/vampire crap, this one is pretty decent. Couple cheesy parts, but very enjoyable.