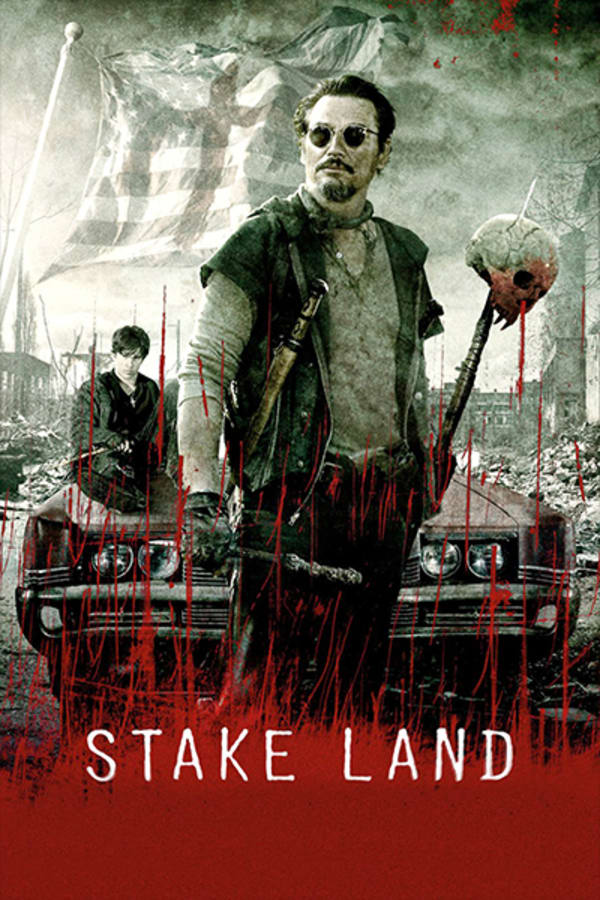 Stake Land
Directed by Jim Mickle
Martin was a normal teenage boy before the country collapsed in an empty pit of economic and political disaster. A vampire epidemic has swept across what is left of the nation's abandoned towns and cities, and it's up to Mister, a death dealing, rogue vampire hunter, to get Martin safely north to Canada, the continent's New Eden. Contains strong language, violence and gore.
A rogue vampire hunter mentors a young boy in post-apocalyptic America.
Cast: Connor Paolo, Nick Damici, Gregory Jones
Member Reviews
Great movie, not the typical vampire movie.
A satisfying Vamp film. Definitely worth watching.
Solid vampire flick. The sequel didnt hold up for me
A solid vampiric, apocalyptic film. I almost cried at the end. The vampires could pass for zombies.
Not bad...worth the watch.