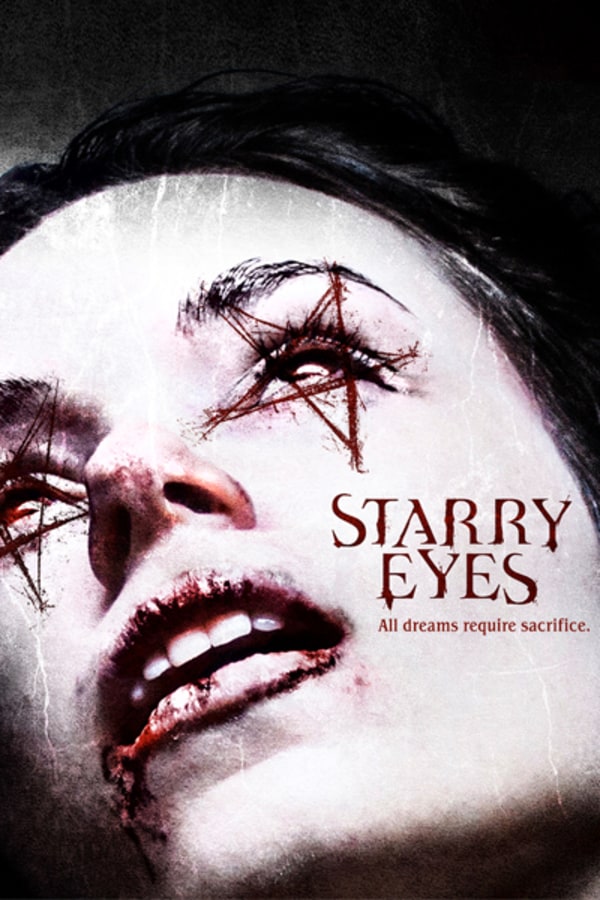 Starry Eyes
Directed by Kevin Kolsch, Dennis Widmyer
Determined to make it as an actress in Hollywood, Sarah Walker spends her days working a dead-end job, enduring petty friendships and going on countless casting calls in hopes of catching her big break. After a series of strange auditions, Sarah lands the leading role in a new film from a mysterious production company. But with this opportunity comes bizarre ramifications that will transform her both mentally and physically into something beautiful... and altogether terrifying. From the producer of CHEAP THRILLS and JODOROWSKY'S DUNE, Dennis Widmyer & Kevin Kolsch's STARRY EYES is an occult tale of ambition, possession, and the true cost of fame.
In the city of dreams, a desperate actress will go to occult lengths for the role of a lifetime.
Cast: Alexandra Essoe, Amanda Fuller, Fabianne Therese, Pat Healy, Marc Senter
Member Reviews
A little slow, but rewarding payoff. Would watch again.
Impressive indie with more on it's mind than most movies in this sub-genre. Though the budgetary restraints came be felt at times, it's well written script and capable young actors giving life to their characters carry Starry Eyes uneasy feeling all the way to an explosive third act of shocking violence.
I thought this was a super interesting look at Hollywood and fame in general. It was a little slow at first when it picked up, it had me hooked. The gore was well done and they fit it in nicely without overdoing it. It was different and pretty damn entertaining so I give it 4 out of 5 skulls.
"Starry Eyes" is a film about the dark side of ambition and the isolation, envy and resentment it can birth. As a horror, it does its job in providing thrills and scares, but it succeeds most in being a dark tale about the reality of power and manipulation and a sad reminder of how insecurities when gone unchecked, can turn us all into monsters.