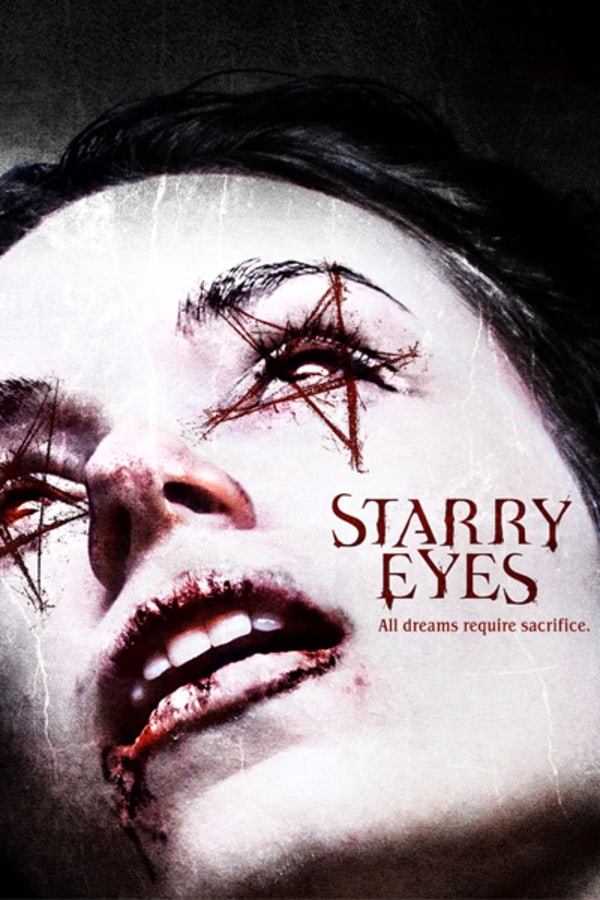 Starry Eyes
Directed by Kevin Kolsch, Dennis Widmyer
Determined to make it as an actress in Hollywood, Sarah Walker spends her days working a dead-end job, enduring petty friendships and going on countless casting calls in hopes of catching her big break. After a series of strange auditions, Sarah lands the leading role in a new film from a mysterious production company. But with this opportunity comes bizarre ramifications that will transform her both mentally and physically into something beautiful... and altogether terrifying. From the producer of CHEAP THRILLS and JODOROWSKY'S DUNE, Dennis Widmyer & Kevin Kolsch's STARRY EYES is an occult tale of ambition, possession, and the true cost of fame.
In the city of dreams, a desperate actress will go to occult lengths for the role of a lifetime.
Cast: Alexandra Essoe, Amanda Fuller, Fabianne Therese, Pat Healy, Marc Senter
Member Reviews
Filthy, ultra violent and hopeless. Everything a horror movie should be. Simply amazing.
I am stunned that so many don't understand this movie, even the ones who loved it. The plot is far, far deeper than it appears on the surface and is rife with symbols and metaphors. Once you get that, this movie is a masterpiece; but even as a surface view, it's just a great movie and Alex Essoe is incredible. For those who say the movie "doesn't make sense"...try again. It's actually pretty straightforward...even without analyzing it. No jumpscares for those with short attention span, plenty, plenty of body horror and viscera for the gore hounds
fuckin perfect. bloody!1111
This flick manages to be an arthouse horror thing that blends occult, body horror, and even slasher into a potent mix. Act III is bold so stick with this one, I say.
This movie came out BEFORE Neon Demon !