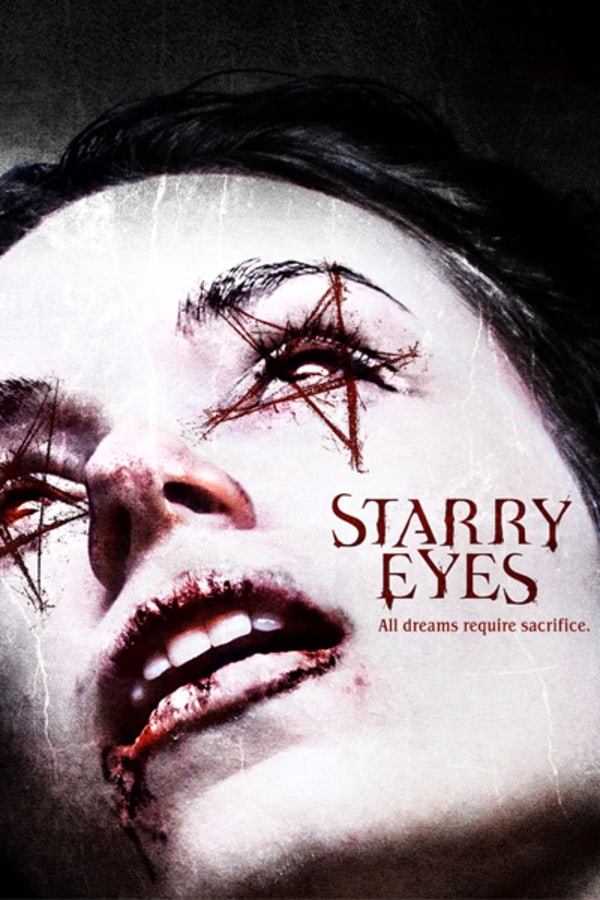 Starry Eyes
Directed by Kevin Kolsch, Dennis Widmyer
Determined to make it as an actress in Hollywood, Sarah Walker spends her days working a dead-end job, enduring petty friendships and going on countless casting calls in hopes of catching her big break. After a series of strange auditions, Sarah lands the leading role in a new film from a mysterious production company. But with this opportunity comes bizarre ramifications that will transform her both mentally and physically into something beautiful... and altogether terrifying. From the producer of CHEAP THRILLS and JODOROWSKY'S DUNE, Dennis Widmyer & Kevin Kolsch's STARRY EYES is an occult tale of ambition, possession, and the true cost of fame.
In the city of dreams, a desperate actress will go to occult lengths for the role of a lifetime.
Cast: Alexandra Essoe, Amanda Fuller, Fabianne Therese, Pat Healy, Marc Senter
Member Reviews
I've seen this at least 6 times it gets better every time I recommend it to everyone
Price of fame and ambition. To succeed you must kill the old you and be reborn. Forget everyone and everything you ever knew. New beginnings awaits you. Loved it
Good movie, held my attention. Good soundtrack, and I liked the retro horror font they used on the credits. The one guy really reminded me of ray wise.
great slow burn horror. starts slow and comes off as a bit amatuerish, but the 3rd act pays off hugely.
Normally, I give films a few minutes to hook me in before turning it off. This definitely had my attention from the beginning. The metaphorical take on the stress of making it big in Hollywood, abandoning a sense of self-worth to do "whatever it takes", and those that would take advantage (physically or emotionally) of those trying to make their way really hit home. Even the gory parts weren't as gut-wrenching as the implications of those at the top of the fame game exercising their abuse on others. This film was the right kind of disturbing in every sense. Very, very good!