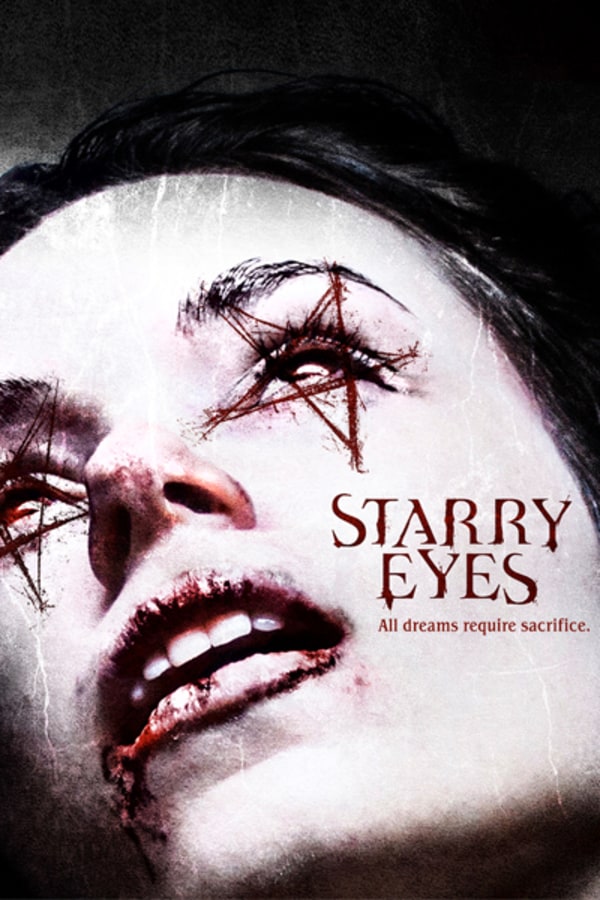 Starry Eyes
Directed by Kevin Kolsch, Dennis Widmyer
Determined to make it as an actress in Hollywood, Sarah Walker spends her days working a dead-end job, enduring petty friendships and going on countless casting calls in hopes of catching her big break. After a series of strange auditions, Sarah lands the leading role in a new film from a mysterious production company. But with this opportunity comes bizarre ramifications that will transform her both mentally and physically into something beautiful... and altogether terrifying. From the producer of CHEAP THRILLS and JODOROWSKY'S DUNE, Dennis Widmyer & Kevin Kolsch's STARRY EYES is an occult tale of ambition, possession, and the true cost of fame.
In the city of dreams, a desperate actress will go to occult lengths for the role of a lifetime.
Cast: Alexandra Essoe, Amanda Fuller, Fabianne Therese, Pat Healy, Marc Senter
Member Reviews
Two words: Big Taters Do you have what it takes to be a Tater Girl? It's time to delineate your priorities and make your number one goal your number one job. Friends come and go, but here you will get the chance to become a Tater Girl reborn. We're always open. February is Alopecia awareness month, 2 for 1 special on curly fries.
It was an okay movie, The girl who played Sarah was a great actress.
This movie shook me to my core. Watched it randomly and wow!!!! Lots of layers and watching now after the Harvey Weinstein stuff, it's very trippy. The gore is brutal and the acting is really great!
Definitely worth a watch. While not groundbreaking in its premise it's carried well. Good visuals. Some brutal violence. Interesting throughout and adequately creepy to make it shudder worthy.
This film has many layers, for those looking for some surface violence and gross out gore, and those who will see more into it. We literally watch the main actress slowly lose her soul to "Hollywood" so to speak. I found the petty friendships grating, so the other actors definitely fulfilled their parts. The film unknowingly draws paralels to our present Weinstein #metoo age - is she a victim, or willing participant?