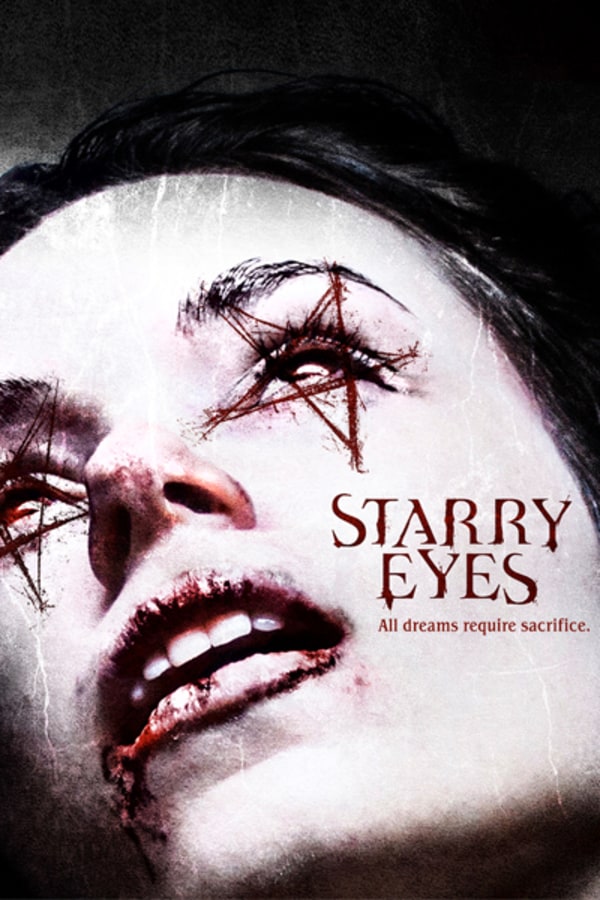 Starry Eyes
Directed by Kevin Kolsch, Dennis Widmyer
Determined to make it as an actress in Hollywood, Sarah Walker spends her days working a dead-end job, enduring petty friendships and going on countless casting calls in hopes of catching her big break. After a series of strange auditions, Sarah lands the leading role in a new film from a mysterious production company. But with this opportunity comes bizarre ramifications that will transform her both mentally and physically into something beautiful... and altogether terrifying. From the producer of CHEAP THRILLS and JODOROWSKY'S DUNE, Dennis Widmyer & Kevin Kolsch's STARRY EYES is an occult tale of ambition, possession, and the true cost of fame.
In the city of dreams, a desperate actress will go to occult lengths for the role of a lifetime.
Cast: Alexandra Essoe, Amanda Fuller, Fabianne Therese, Pat Healy, Marc Senter
Member Reviews
It was just ok, thought I'd be better. Just a regular Friday night at Harvey Weinstein's.
I could barely get through the trailer.
I've watched this movie a couple times now, and enjoyed it every time. Would love to see a deeper look into Astraeus, and more of Sarah's life after her transformation.
Solid 3/5. Eluded to a deeper story but didn't eventuate.