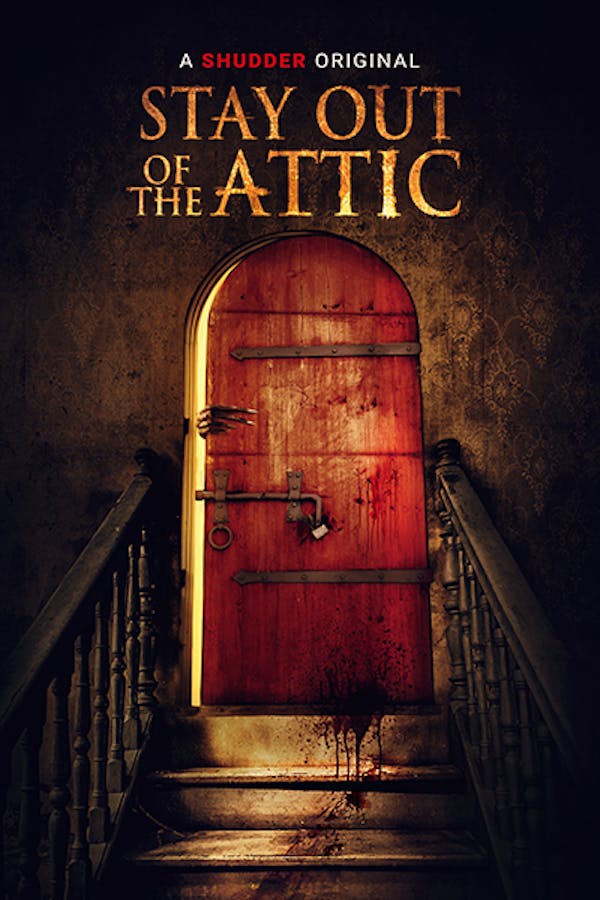 Stay Out of the F**king Attic
Directed by Jerren Lauder
A group of ex-cons-turned-professional movers are convinced by their creepy client, Vern Muller, to pull an all-nighter for a generous pay bump. It turns out their client is a Nazi surgeon and his living experiments are rotting in the attic. As the night progresses and rooms are cleared, they uncover the horrors that exist inside his old Victorian mansion. Together, they must find a way to escape his house of horrors; Will they be able to survive the night? A SHUDDER ORIGINAL.
A trio of movers. A creepy client. A horrific secret in the attic. Will they survive the night?
Cast: Ryan Francis, Morgan Alexandria, Bryce Fernelius
Member Reviews
Strong performances, a neat concept, but let down by a script that's kind of all over the place tonally. The plot and some of its twists are eye rollingly silly ,but that's not a bad thing in its own right. The problem is how agonizingly straight everything is played. There is a lot of genuinely unsettling gore and depictions of medical sadism that gives the whole thing a shock factor vibe that reminds me of Human Centipede. This is not a good thing and it clashes with the genuine charm and chemistry of a cast who don't spend nearly enough time together once the action starts. Overall the film's far from terrible but I think would have benefited substantially from an extra pass on the script. The themes feel as muddled as the tone and there's only so much the excellent effects and likable characters can do to alleviate the frustration of the script's meandering.
The secret Nazi trope is a bit played out by now.
Started out surprisingly decent, but gets worse as the film goes on. Doesn't really seem to know what do with itself and doesn't go anywhere particularly interesting. Overall disappointing. Also I have no idea if the film sincerely thinks its twist is as surprising as it makes it out to be, because it's blindingly obvious.