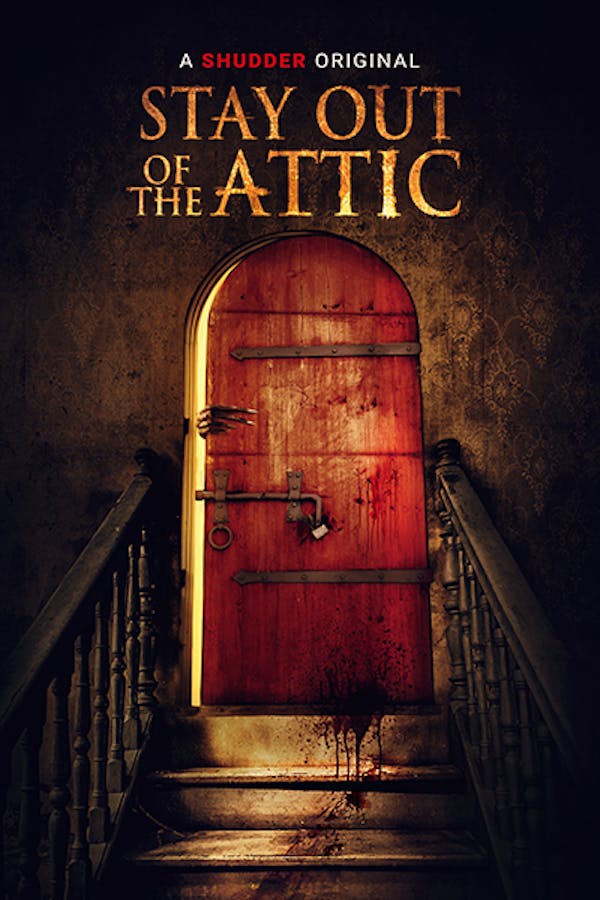 Stay Out of the F**king Attic
Directed by Jerren Lauder
A group of ex-cons-turned-professional movers are convinced by their creepy client, Vern Muller, to pull an all-nighter for a generous pay bump. It turns out their client is a Nazi surgeon and his living experiments are rotting in the attic. As the night progresses and rooms are cleared, they uncover the horrors that exist inside his old Victorian mansion. Together, they must find a way to escape his house of horrors; Will they be able to survive the night? A SHUDDER ORIGINAL.
A trio of movers. A creepy client. A horrific secret in the attic. Will they survive the night?
Cast: Ryan Francis, Morgan Alexandria, Bryce Fernelius
Member Reviews
Nice and creepy it has its moments. It feels rushed in the second half. You never feel as though the characters are close to escaping at any given moment so there's zero tension, you can just rest comfortably in the fact that they're stuck well and good. Not to give too much away but all the doors and windows lock.. that's it. As soon as this happens they're simply trapped. Had potential but they kind of fumbled it.
good movie deserved a better ending
I give it four out of four stars for decent fx and novice plot. Could be five but the beginning character development portion could seem boring to some.