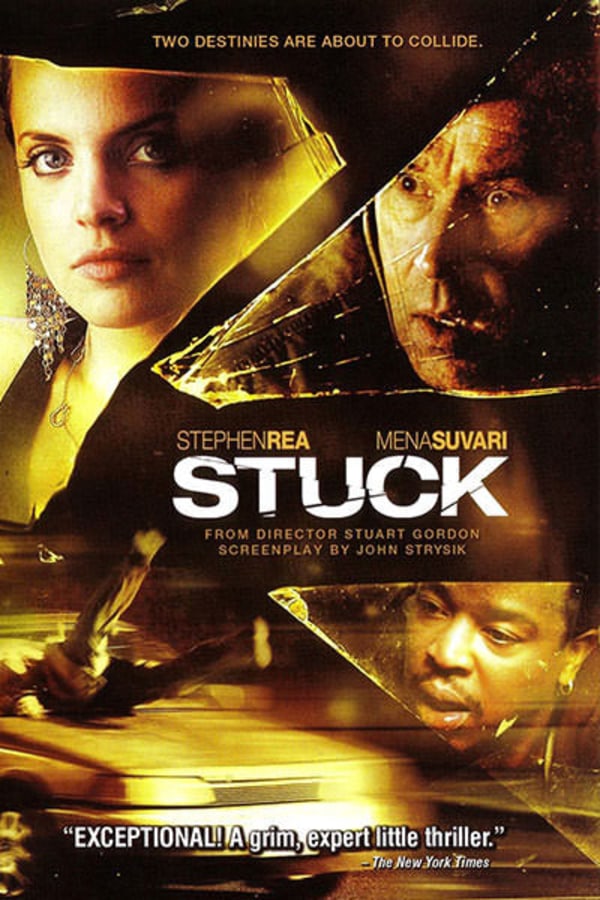 Stuck
Directed by Stuart Gordon
A nurse (Mena Suvari) hits a homeless man (Stephen Rea) with her car, then, fearing repercussions, imprisons him in her garage while she figures out what to do. Horror honcho Stuart Gordon (RE-ANIMATOR) puts his Lovecraft-fixation aside to explore man's inhumanity to man (something especially relevant during an era when torture was being debated by our highest officials). The vicious and bloody third act - in which Nurse Brandi and her victim fight for survival - is a thing of true beauty. Believe it or not - it's all based on a true story.
A nurse hits a homeless man with her car, then, fearing repercussions, imprisons him.
Cast: Mena Suvari, Stephen Rea, Russell Hornsby
Member Reviews
How come everything is so boring to me lately!
Top-notch flick. Also, there's more Lovecraft influence here than Shudder thinks - it's set in H.P.'s hometown of Providence, RI.
We enjoyed it my girl thought it was sad but I found it funny as hell..
Steven Rea does an absolutely fantastic job of acting. The story is quite far-fetched; although it was based on a true story that happened in Texas in 2002, the writer took more than a few creative liberties. The ending is quite different from the real life ending, although I think I like this one better.