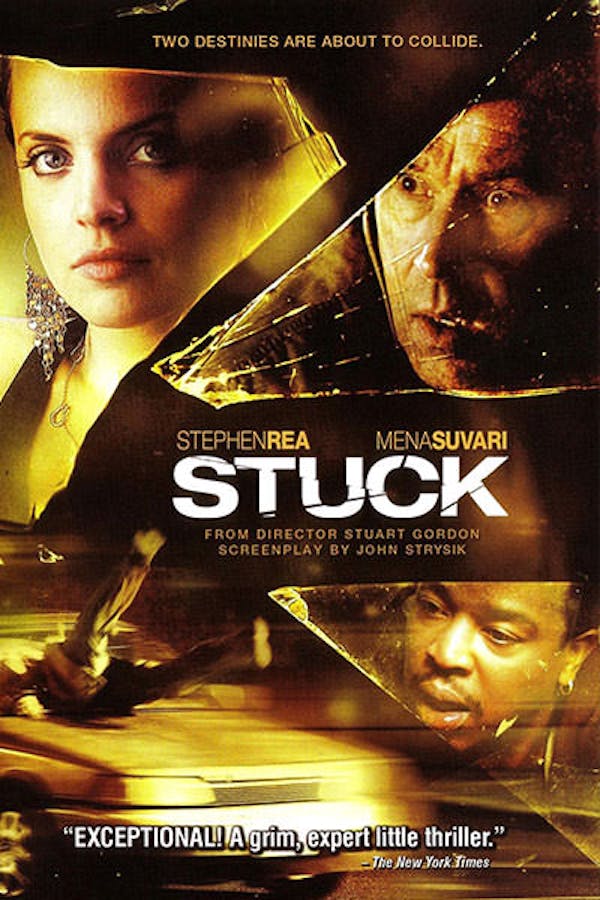 Stuck
Directed by Stuart Gordon
A nurse (Mena Suvari) hits a homeless man (Stephen Rea) with her car, then, fearing repercussions, imprisons him in her garage while she figures out what to do. Horror honcho Stuart Gordon (RE-ANIMATOR) puts his Lovecraft-fixation aside to explore man's inhumanity to man (something especially relevant during an era when torture was being debated by our highest officials). The vicious and bloody third act - in which Nurse Brandi and her victim fight for survival - is a thing of true beauty. Believe it or not - it's all based on a true story.
A nurse hits a homeless man with her car, then, fearing repercussions, imprisons him.
Cast: Mena Suvari, Stephen Rea, Russell Hornsby
Member Reviews
Fuck this movie. Mostly all of the characters, even the minor ones, have severe mental deficiencies. Check out Castle Freak for a great Stuart Gordon flick. KOOKYPOOP DISAPPROVED!!
This was definitely a pretty good movie. 3/4 of the way through I'm wondering why I haven't heard of this as some sort of weird feminist anthem movie... but I figured it out by the end.
Interesting film, definitely one to watch.
good. watched it first ~10 years ago.
Sad reflection on humanity's inhumanity. Movie resonances with topical overtures for today's America.