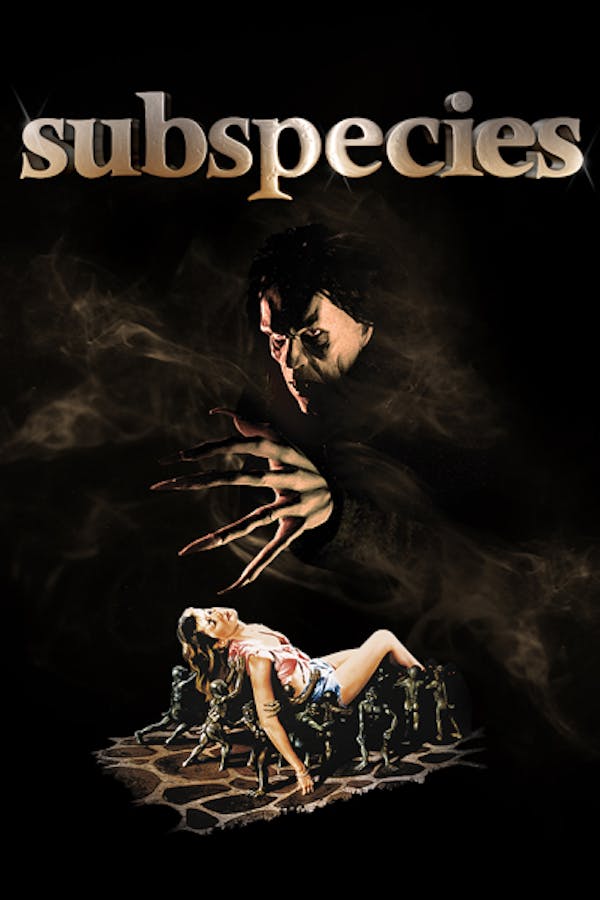 Subspecies
Directed by Ted Nicolaou
Deep within the heart of Romania, a suppressed evil from the past has come back to haunt the present, and three young beauties have stumbled onto its path...Michelle and Lillian are two American students who have joined their friend Mara in Romania for their studies of the ancient myths and legends of Transylvania. But Myth turns into reality when the women become the object of desire of the powerful and grotesque Radu, an evil Vampire obsessed with making them his consorts.
Three students get caught in the struggle between a good vampire and his evil brother in the Transylvanian mountains.
Cast: Angus Scrimm, Anders Hove, Irina Movila
Member Reviews
A late night classic to be sure but it wasn't until Denice Duff came on as Michelle in 'Bloodstone: Subspecies 2' that I truly fell in love with the series, or Denice Duff, mostly the series.
Radu is a compelling nosferatu villain who carries this movie and makes it a classic on par with some of the beloved Hammer films. Full Moon Productions made some painfully LOW BUDGET stuff - but despite all of the cheesy stop motion and direct to video sounding music they worked out a really creative story and characters who withstand low budget and the test of time.
Have to say, i loved this movie, but i do have a soft spot for almost any Full Moon Production.