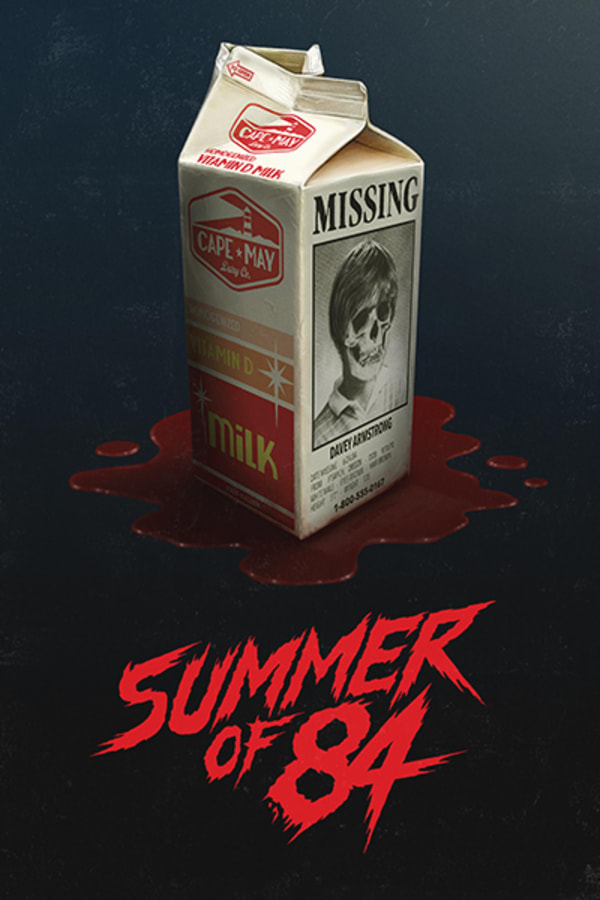 Summer of 84
Directed by Francois Simard, Anouk Whissell, Yoann-Karl Whissell
It's the summer of 1984, the perfect time to be 15 years old and free. But when neighborhood conspiracy theorist Davey Armstrong begins to suspect his police officer neighbor might be the serial killer all over the local news, he and his three best friends begin an investigation that soon turns dangerous. A SHUDDER EXCLUSIVE.
When a neighborhood kid suspects his neighbor might be a serial killer, he and his best friends begin an investigation that soon turns dangerous.
Cast: Graham Verchere, Judah Lewis, Caleb Emery
Member Reviews
At first, I was effy on how this movie was going to be, but even I was doubting everyone during this movie. You don't know isctelling the truth and who is lying. Just always remember that serials killers are also neighbors.
80's vibe without throwing it in your face and being obnoxious. Honestly a pretty good watch! A good cast as well.
Loved it! it was pretty predictable but kept my undivided attention all the way through. classic 80s vibe.
Fantastic film. Giving it 5 skulls despite the ending, which was just too fucked up for me. 80s films with groups of kids who swear a ton, smoking cigs at young ages(which I was surprised this film didnt go there), and solve some type of bullshit situation thats going on around them without adults are my favorite types of movies to watch. (Examples: Stand By Me, IT, The Goonies, Stranger Things, etc) This one nailed it, (although I wont forgive the ending).
My favorite Shudder exclusive so far. The cast is outstanding. This movie really captures the essence of mid-80s in this genre.