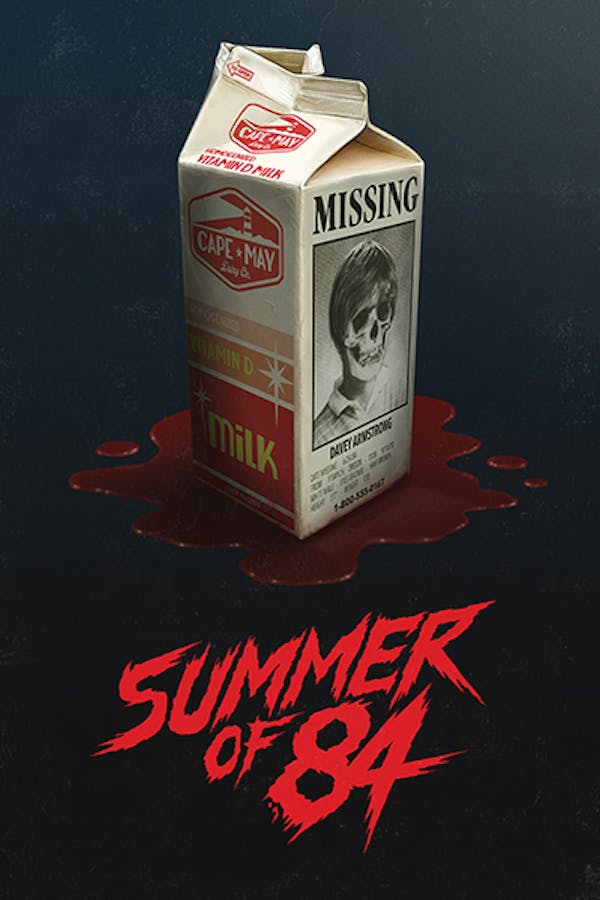 Summer of 84
Directed by Francois Simard, Anouk Whissell, Yoann-Karl Whissell
It's the summer of 1984, the perfect time to be 15 years old and free. But when neighborhood conspiracy theorist Davey Armstrong begins to suspect his police officer neighbor might be the serial killer all over the local news, he and his three best friends begin an investigation that soon turns dangerous. A SHUDDER EXCLUSIVE.
When a neighborhood kid suspects his neighbor might be a serial killer, he and his best friends begin an investigation that soon turns dangerous.
Cast: Graham Verchere, Judah Lewis, Caleb Emery
Member Reviews
Great 80's feel flick! Felt a bit slow in a few places but overall a great watch!
Great movie, great acting, captured the time period perfectly... definitely worth a watch!
Great Movie. You get suspense, plot twists, and most definitely keeps you at the end of your seat. As well as a fabulous ending!
As some reviewers have mentioned, this is DEFINITELY one of those 80s horror nostalgia bits in the style of Stranger Things, It, or even Super 8. Gang of kids on bikes attempt to solve creepy mystery with John Carpenter-esque music in the background. So I knock off one skull for lack of originality. That said, this is very well-made, with great acting and direction. The plot is very predictable until the end, when it takes a VERY dark turn that I wasn't expecting. The ending is absolutely haunting. Highly recommended.
Perfectly decent 80s nostalgia fest. Harry from madmen is a cop who is under suspicion from the losers club after kids get made dead. Satisfyingly dark ending.