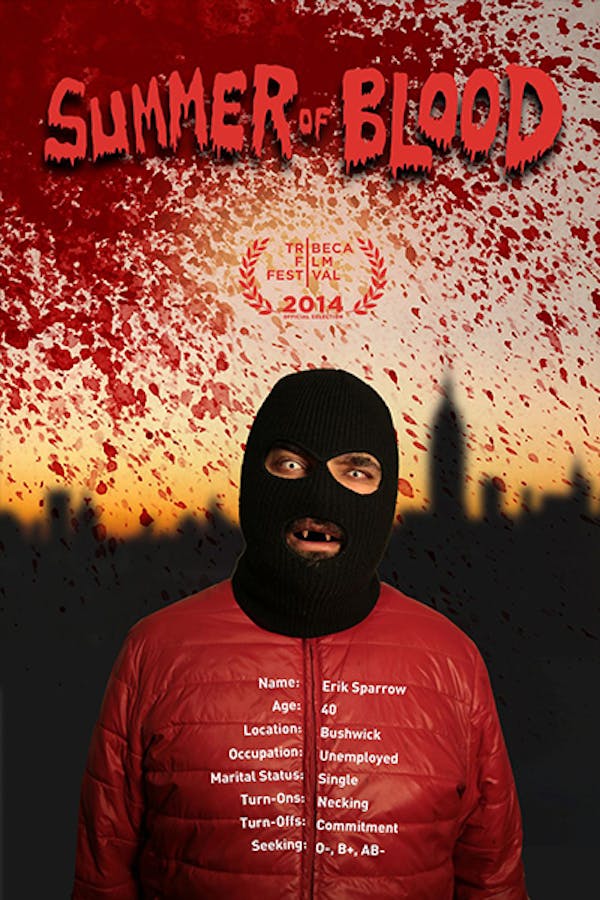 Summer of Blood
Directed by Onur Tukel
In this indie horror comedy, a schlubby loser meets a vampire via online dating. Writer/director Onur Tukel turns in a hilarious performance as the lazy, socially oblivious Erik, who's dumped by his girlfriend when he rejects her marriage proposal. Online dating leaves him lost, until a lanky vampire turns him into an undead ladykiller with a maniacal sex drive matched only by his frenzied need to feed on blood. A collision of absurd, self-deprecating wit and existential curiosity, SUMMER OF BLOOD is a hysterical horror-comedy with a clever bite all its own. Contains sexual scenes, violence and gore.
In this indie horror comedy, a schlubby loser meets a vampire via online dating.
Cast: Onur Tukel, Anna Margaret Hollyman, Alex Karpovsky, Jason Selvig
Member Reviews
I fell asleep five minutes into it, my husband gave me a rundown on what happened. Don't feel the ill need to watch it... it sounded lame. He liked it, ha ha ha ha I would have given 1 skull, he demanded 3
Couldn't even tell you what happened in it..
very funny with 'almost' totally unlikeable characters
This is for those that are into the ironic verbose modern city dweller that thinks their s@#t don't stink. It trends on the path of annoying as the lead character is never challenged, but is continually in the driver seat of the uncomfortable bus. A lot of things are skipped over for the sake of making things funny, which in the end comes off as a weak attempt. I got through most of the movie...but got kinda tired of listening to a schlub go on about obvious points of contention and then a lot of pointless sex and not much else...also it verges into these strange perverse areas of what a douchey stylized sheeple thinks people are like and talk about. Meh...not my thing, but could be considered amusing.