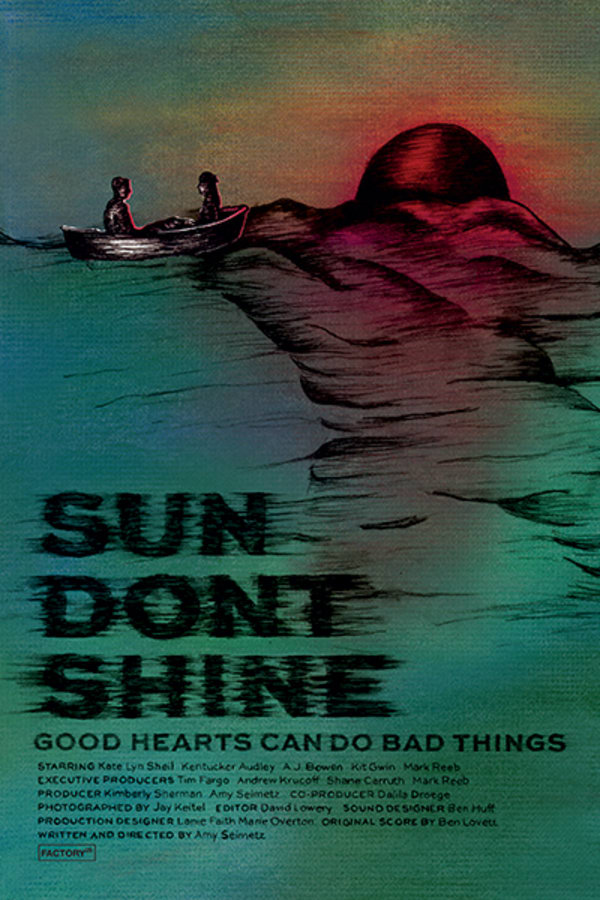 Sun Don't Shine
Directed by Amy Seimetz
In this brooding indie thriller, lovers Crystal (Kate Lynn Sheil, YOU'RE NEXT) and Leo (Kentucker Audley, V/H/S) are driving to Florida to cover up something very, very bad that one of them did. Just what that is emerges slowly, but there's a body involved, and getting rid of it won't be easy. As Crystal's behavior grows increasingly disturbing, Leo is forced to take drastic measures. Better known for her roles in horror films like ALIEN: COVENANT, Seimetz here proved herself to be a gifted genre director. Sheil is superb in one of her best and most chilling roles.
Two lovers drive down to Florida hoping to cover up something very, very bad.
Cast: Kate Lyn Sheil, Aj Bowen, Kentucker Audley
Member Reviews
If you're here for monsters, action, or violence, you'll be disappointed. The storytelling is slow and there's some interesting editing. I think its a perfect representation of a couple who are gradually realizing they are in way over their heads and waiting for the inevitable end.
I don't know why this is getting so many bad reviews. It's not all that bad. It is slow moving and not a horror movie but when we finally find out what is going on, it makes it worth sitting through. It's definitely NOT the worst movie I've ever seen. I enjoyed it.
I really enjoyed this. Though, I live in Florida and perhaps appreciate what the director did with the Florida creepiness more than most others would.
This was a strange one. !!
ugh, only good part involved an oar