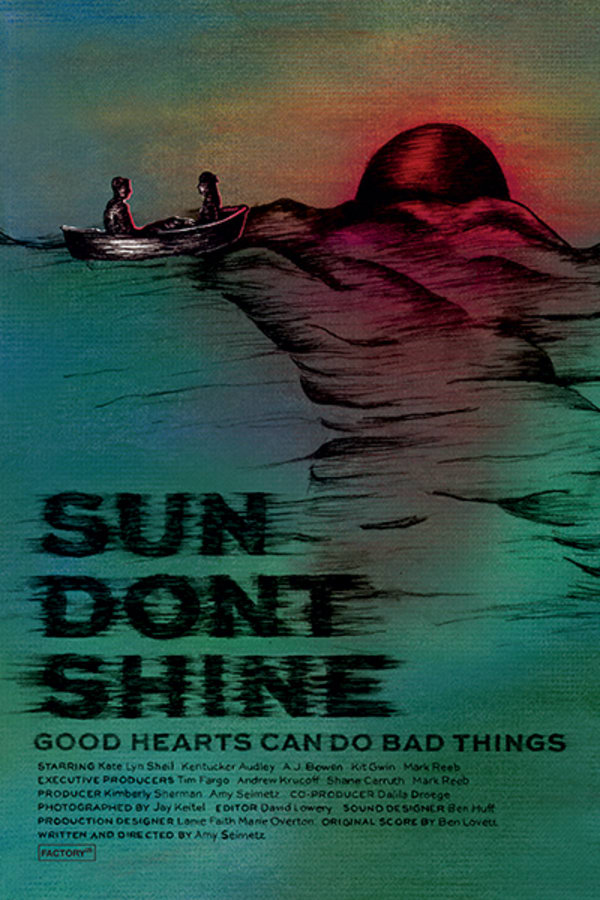 Sun Don't Shine
Directed by Amy Seimetz
In this brooding indie thriller, lovers Crystal (Kate Lynn Sheil, YOU'RE NEXT) and Leo (Kentucker Audley, V/H/S) are driving to Florida to cover up something very, very bad that one of them did. Just what that is emerges slowly, but there's a body involved, and getting rid of it won't be easy. As Crystal's behavior grows increasingly disturbing, Leo is forced to take drastic measures. Better known for her roles in horror films like ALIEN: COVENANT, Seimetz here proved herself to be a gifted genre director. Sheil is superb in one of her best and most chilling roles.
Two lovers drive down to Florida hoping to cover up something very, very bad.
Cast: Kate Lyn Sheil, Aj Bowen, Kentucker Audley
Member Reviews
More of a tense dysfunctional volatile romance that happens to have a dead body in it. Ethereal and strange, many childlike nostalgic monologues over scenes of Florida highway.
Great acting, such convincing characters.
The mumbling was just too much. I didn't understand 1/2 of what they were saying. Ruined the film.
Couldn't understand what anyone was mumbling. Decided it wasn't worth my time to figure it out.