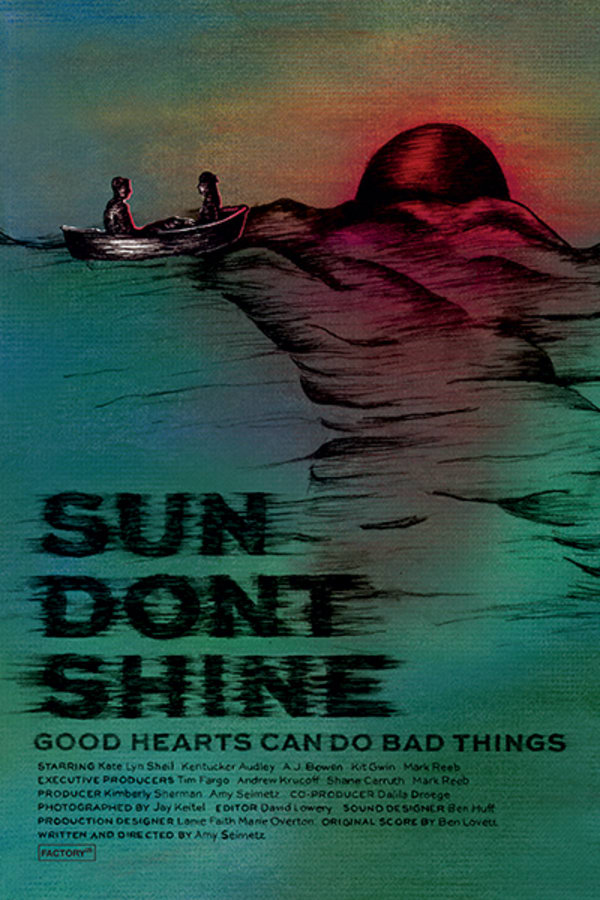 Sun Don't Shine
Directed by Amy Seimetz
In this brooding indie thriller, lovers Crystal (Kate Lynn Sheil, YOU'RE NEXT) and Leo (Kentucker Audley, V/H/S) are driving to Florida to cover up something very, very bad that one of them did. Just what that is emerges slowly, but there's a body involved, and getting rid of it won't be easy. As Crystal's behavior grows increasingly disturbing, Leo is forced to take drastic measures. Better known for her roles in horror films like ALIEN: COVENANT, Seimetz here proved herself to be a gifted genre director. Sheil is superb in one of her best and most chilling roles.
Two lovers drive down to Florida hoping to cover up something very, very bad.
Cast: Kate Lyn Sheil, Aj Bowen, Kentucker Audley
Member Reviews
When stupid people do bad things. Just watching them sweat and roll around in the dirt made me feel like taking a shower.
Dreamlike, and even though the female lead was thoroughly annoying, the relationship and the moods felt real for the situation
I found this film slow, quiet and completely uninteresting. There is no real plot, no real conflict or mystery. There's little dialog or character development. This is a mood piece, without mood. Frankly, it's not even a movie. Its a photograph pretending to be something else. It's truly boring.
I simply love everything about this film
If you're not familiar with the general tone and rhythm of mumblecore, you might not expect the stress to be so much about the persistence of feeling and watching moments between action that wouldn't normally have a place in a script. We have in this case two main characters becoming less and less stable, obsessively stressing out and making me go, "Get your shit together," but that's consistent with many a great psychological thriller. She has you focus on how you would treat partner, rather than on the body, the killing, the macabre.