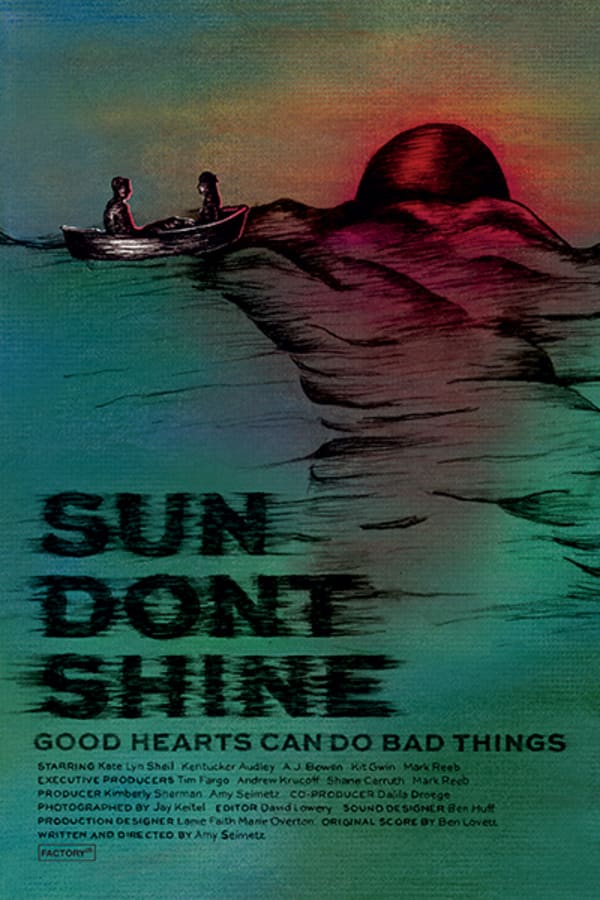 Sun Don't Shine
Directed by Amy Seimetz
In this brooding indie thriller, lovers Crystal (Kate Lynn Sheil, YOU'RE NEXT) and Leo (Kentucker Audley, V/H/S) are driving to Florida to cover up something very, very bad that one of them did. Just what that is emerges slowly, but there's a body involved, and getting rid of it won't be easy. As Crystal's behavior grows increasingly disturbing, Leo is forced to take drastic measures. Better known for her roles in horror films like ALIEN: COVENANT, Seimetz here proved herself to be a gifted genre director. Sheil is superb in one of her best and most chilling roles.
Two lovers drive down to Florida hoping to cover up something very, very bad.
Cast: Kate Lyn Sheil, AJ Bowen, Kentucker Audley
Member Reviews
why????????????????????????????????
I'm a horror fanatic. I love horror movies !!!! This is not a thriller, a horror movie.... This was irrevocably boring and immensed in the thoughts and minds of both of these idiots. Please don't watch.... You'd be wasting every precious second of it on bullshit.
Beautiful movie with well developed characters and great acting.
There's potential here but unfortunately, it falls a little flat. There's a sense of humidity and dread that permeates every inch of the story. Despite the short run time the film really drags on and I found myself getting easily distracted. The acting is a little rough as well.
I thought this movie was really good. Was hoping they would get away.