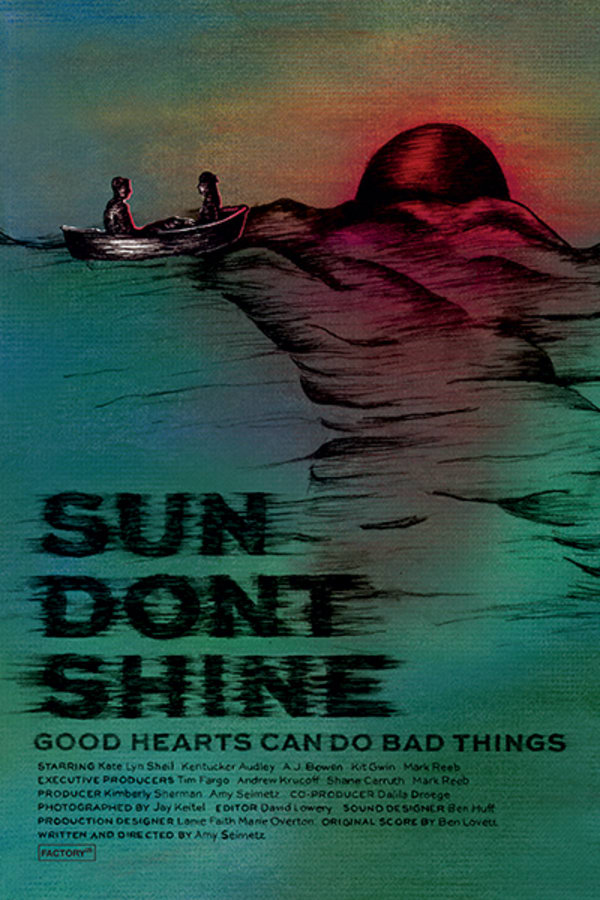 Sun Don't Shine
Directed by Amy Seimetz
In this brooding indie thriller, lovers Crystal (Kate Lynn Sheil, YOU'RE NEXT) and Leo (Kentucker Audley, V/H/S) are driving to Florida to cover up something very, very bad that one of them did. Just what that is emerges slowly, but there's a body involved, and getting rid of it won't be easy. As Crystal's behavior grows increasingly disturbing, Leo is forced to take drastic measures. Better known for her roles in horror films like ALIEN: COVENANT, Seimetz here proved herself to be a gifted genre director. Sheil is superb in one of her best and most chilling roles.
Two lovers drive down to Florida hoping to cover up something very, very bad.
Cast: Kate Lyn Sheil, Aj Bowen, Kentucker Audley
Member Reviews
I thought this movie was really good. Was hoping they would get away.
I felt "hot" just watching this movie (I live in FL and this was filmed around my way in Weeki Wachi)! Everyone is all sweaty! I found it to take forever to get to the point (despite a short runtime), the leads annoying af & the payoff...not quite that! I see fellow reviewers like it or hate it, put me in the latter! This shouldn't even be considered a horror film to be honest!
love it. Solid crime drama with great acting. Everything feels so sweaty and grimy with it taking place in the heat of summer. Also a good look at abusive relationships which clearly comes from a female perspective and voice.
When stupid people do bad things. Just watching them sweat and roll around in the dirt made me feel like taking a shower.
Dreamlike, and even though the female lead was thoroughly annoying, the relationship and the moods felt real for the situation