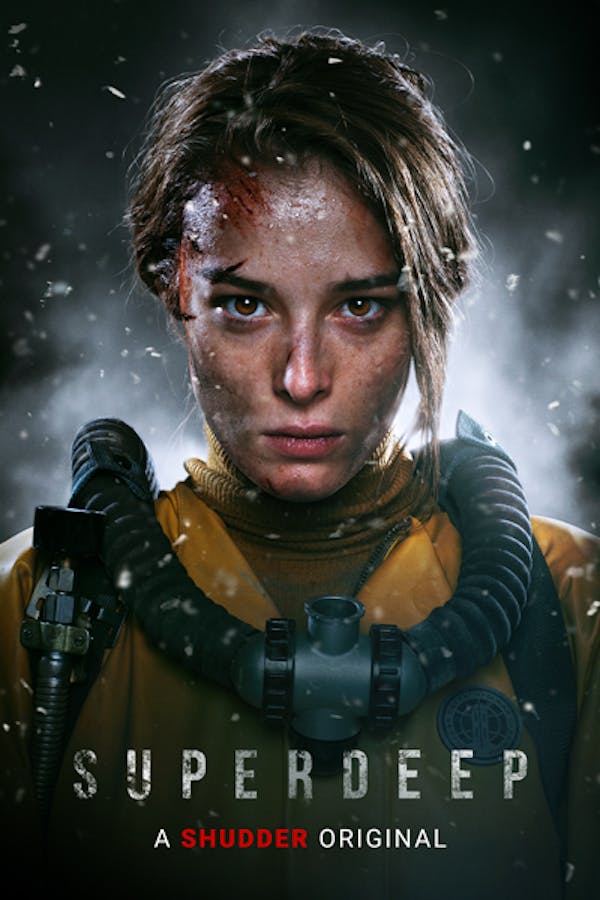 SUPERDEEP
Directed by Arseniy Sukhin
The Kola Superdeep borehole is the largest Russian secret facility. In 1984, at the depth of more than 7 miles below the surface, unexplained sounds were recorded, resembling the screams and moans of numerous people. Since these events, the object has been closed. A small research team of scientists and military personnel go down below the surface to find the secret hidden these many decades. What they discover will pose the greatest threat humanity has ever faced. A SHUDDER ORIGINAL.
A Russian research team go below the Earth's surface. What they discover will pose the greatest threat humanity has ever faced.
Cast: Milena Radulovic, Nikita Dyuvbanov, Kirill Kovbas, Vadim Demchog, Sergey Ivanyuk
Member Reviews
EXCELLENT!!! Gory and suspenseful, and great acting.
Really great effects, decent story, strong acting—but terrible dub, I'd much rather hear it in the original Russian and read subtitles
Had fun with it, and the body horror was awesome. Felt like the dub was a little off-putting so having the option to watch it in it's original language would have been better. The ending was absolutely what I would have wanted from a movie like this.
Pretty good. The English dubs aren't bad, They do feel a bit out of place but i think most dubs just feel unnatural to begin with. Would've preferred to see it without the dubs but it's alright. The main character's actress isn't actually dubbed, And she actually speaks english compared to some of the other characters. If you like body horror, this is probably one of the best movies out there that does it. A lot of the scenes regarding the "infection" which i won't go into detail on to avoid spoilers, Made my skin crawl. Acting was good, And most everything felt pretty realistic. Definitely would recommend if you're a fan of the last of us or dead space. It's a long movie but i don't think that's necessarily a problem in this case.