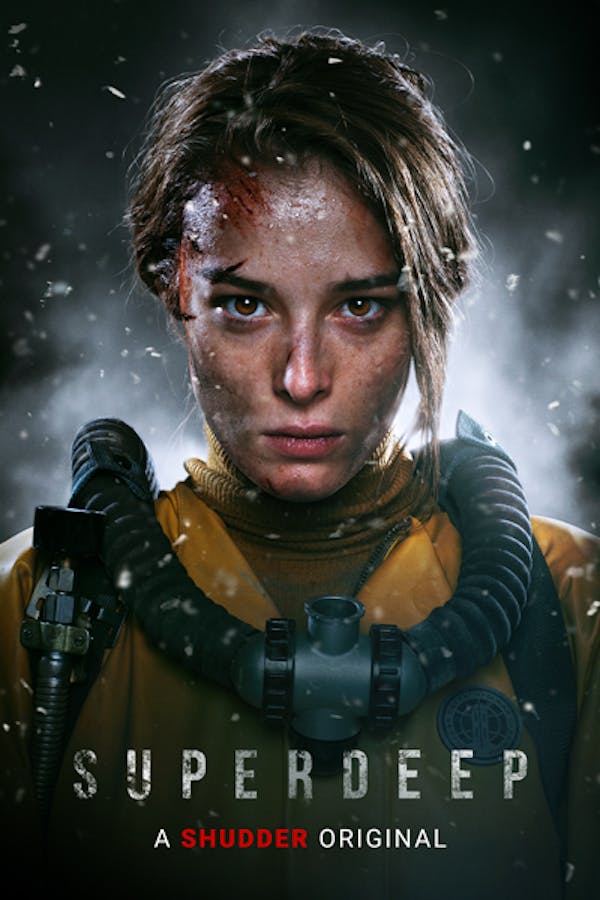 SUPERDEEP
Directed by Arseniy Sukhin
The Kola Superdeep borehole is the largest Russian secret facility. In 1984, at the depth of more than 7 miles below the surface, unexplained sounds were recorded, resembling the screams and moans of numerous people. Since these events, the object has been closed. A small research team of scientists and military personnel go down below the surface to find the secret hidden these many decades. What they discover will pose the greatest threat humanity has ever faced. A SHUDDER ORIGINAL.
A Russian research team go below the Earth's surface. What they discover will pose the greatest threat humanity has ever faced.
Cast: Milena Radulovic, Nikita Dyuvbanov, Kirill Kovbas, Vadim Demchog, Sergey Ivanyuk
Member Reviews
Clearly a lot time spent writing the story and characters to provide this quality. Slower moving and highly scientific. Makes me think of Sputnik. Enjoyed the environmental monster effects. Wish they spent more camera time on the main monster. Likely they were hiding flaws in the costume. Still love it. Will re-watch.
Very good and they didnt play out the monster through the whole movie the plot n parasite where the main focus n the setting killed with the setting and background BRAVO
I can't even begin to list the reasons I turned this off at the 55 minuted mark, except for the fact everything about it was atrocious. The lead actor (supposedly an acclaimed epidemiologist) walked through the movie emotionless, as if in a daze. The dialogue laughable; the editing seemed as if minutes were chopped out leaving us to fill in the blanks. I am appalled people would even dare compare this mess to "The Thing". Cannot recommend!