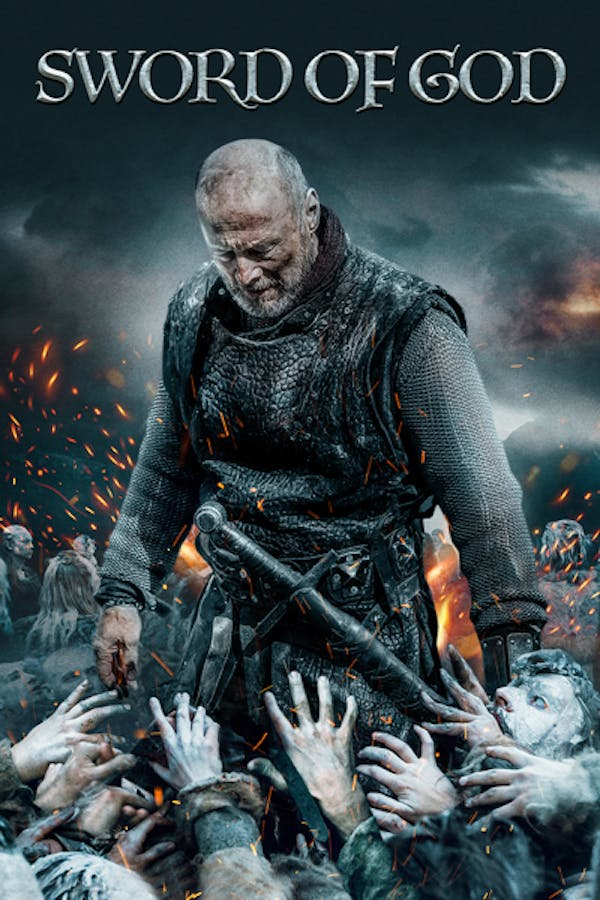 Sword of God
Directed by Bartosz Konopka
In the early Middle Ages, a contingent of knights embarks on a dangerous journey to spread Christianity and baptize the pagan inhabitants of an isolated village hidden deep in the mountains of a faraway island. After being shipwrecked, the two survivors set out to complete their mission, but as they attempt to convert the tribe, their diverging beliefs put them at odds with each other. Soon, love is confronted with hate, peace with violence, sanity with madness, and redemption with damnation.
Shiprwrecked knights on a mission to spread Christianity soon find that their diverging beliefs at dangerous odds.
Cast: Krzysztof Pieczynski, Karol Bernacki, Wiktoria Gorodecka
Member Reviews
Krew Boga aka Sword of God was a fascinating psychological horror and historical drama. Very Blatty esque look at faith, belief and existential questions as it was what I think was an experimental or partial retelling of St. Willibrord's violent conversion of the Frisian people. Visually stunning scenery - horrors of the competitiveness within Early Christianity and in all religion and between all gurus. Really dark interesting stuff - a Polish Herzog / Joffé echo or parallel to Aquirre / The Mission. The twist at the end is a nice little mindfuck to rethink what you just saw. Languidly paced. Bleak. Very much worth a watch.
Excellent Polish Film about religion and belief and the waters can easily be muddied by desire and distrust. i loved the cinematography and locations used were a perfect setting for this dark middle ages tale.
Is a excellent movie. Mixes horror with history. Swordsman, bishops or knights trying to spread christianity who get lost at sea and come upon land full of savage pagans. A new take in " The Whicker Man."
how stupid can you get guys says it sucks but gives the movie 5 skulls, what a dodo, 1 day ago