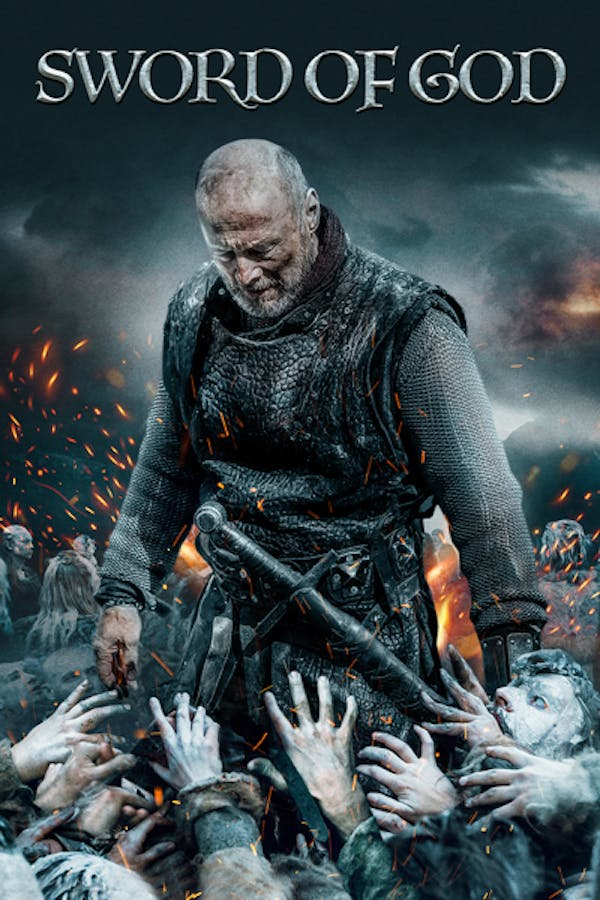 Sword of God
Directed by Bartosz Konopka
In the early Middle Ages, a contingent of knights embarks on a dangerous journey to spread Christianity and baptize the pagan inhabitants of an isolated village hidden deep in the mountains of a faraway island. After being shipwrecked, the two survivors set out to complete their mission, but as they attempt to convert the tribe, their diverging beliefs put them at odds with each other. Soon, love is confronted with hate, peace with violence, sanity with madness, and redemption with damnation.
Shiprwrecked knights on a mission to spread Christianity soon find that their diverging beliefs at dangerous odds.
Cast: Krzysztof Pieczynski, Karol Bernacki, Wiktoria Gorodecka
Member Reviews
They do not give you subtitles for the tribe's people so it's hard to tell what is going on. I gave it 30 min but had to turn it off.
Great movie! Creepy pre-Christian pagan vibes. Definitely has horror elements, but, yeah, probably more a historical genre. 100% worth your time.
Great film really enjoyed it.
End result kind of a let down. To bad, had hope of being a great film. Hit & miss.