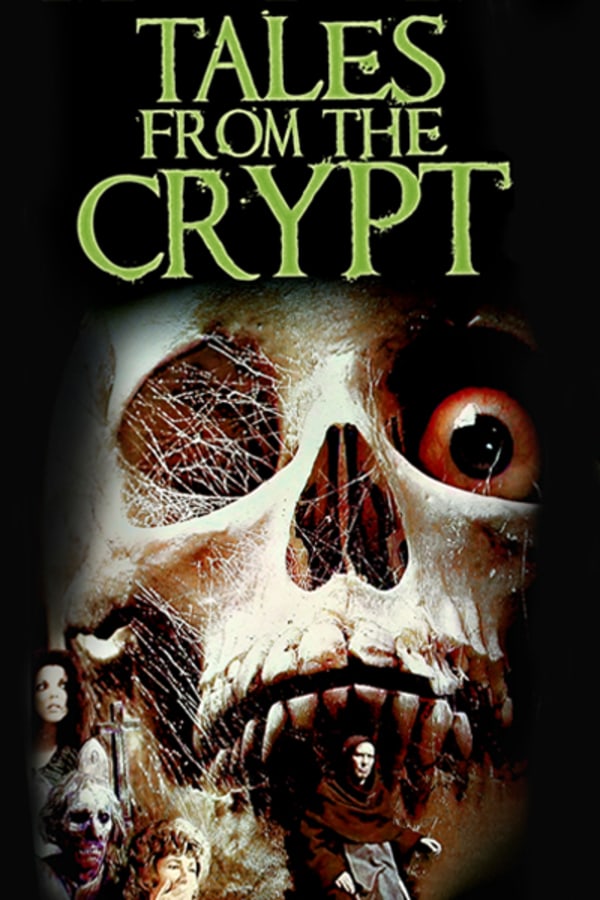 Tales From The Crypt
Directed by Freddie Francis
In this essential Amicus anthology based on the classic horror comics of the 1950s, five travelers have become lost and find themselves in the company of the Crypt Keeper (Sir Ralph Richardson). None of them can seem to remember how they got there. Featuring classic horror anthology segments like "And All Through the House", "Blind Alleys" and "Poetic Justice".
Three tales of terror based on stories originally published in the famous "Tales from the Crypt" comic books of the 1950's.
Cast: Joan Collins, Peter Cushing, Ralph Richardson
Member Reviews
Amicus thankfully gave us a fantastic rendition of 'Tales from the Crypt'. Blind Alleys is the story that I think works most but you've gotta love the end to the Crypt Keeper's wraparound. *Chef's Kiss*
Awesome old school movie 🍿. I enjoyed it and recommend it 😊
Boyfriend and I have watched this one not on Shudder, but thought it would be worth the review. As we both love the Tales from the Crypt and TFTCK shows, this was fantastic.
Great little 70's gem! Didn't like the whole morality lecture from the vault keeper as other viewers mentioned, but the stories were entertaining, the gore a little cheesy, but still lots of fun to watch!