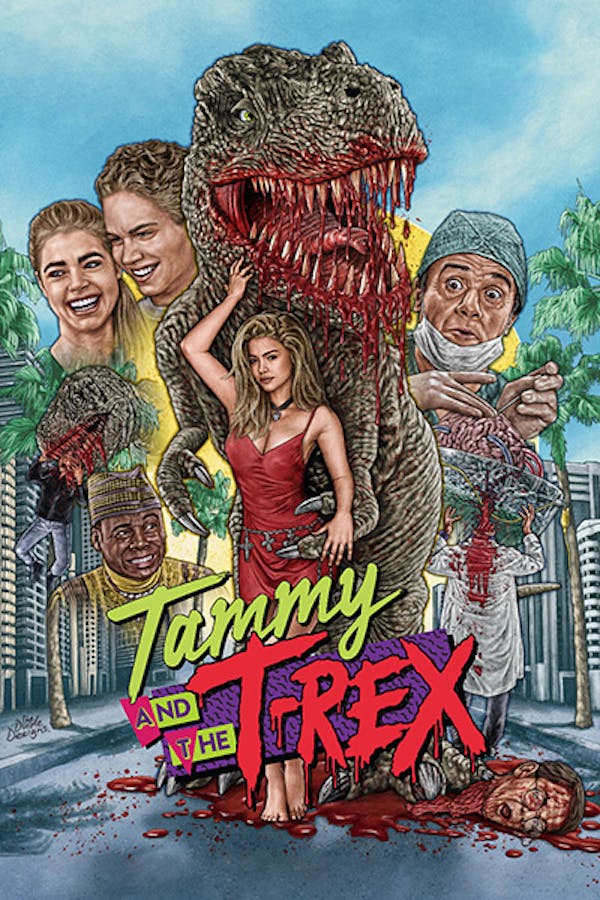 Tammy and the T-Rex
Directed by Stewart Raffill
A jaw-dropping assault on the senses from the whacked out mind of cult filmmaker Stewart Raffill (Mac & Me), TAMMY AND THE T-REX features Denise Richards (Wild Things) in her first starring role, alongside Paul Walker (The Fast & the Furious), Terry Kiser (Weekend at Bernie's), George 'Buck' Flower (They Live), and John F. Goff (Drive-In Massacre). Primarily seen in its heavily censored, PG-13 rated version, Vinegar Syndrome presents TAMMY AND THE T-REX restored, fully uncut for the first time on home video, with all of its gross-out gags and gratuitous decapitations, gut rippings, and head smashings, courtesy of special effects wizard John Carl Buechler (Mausoleum), completely intact.
A teen learns that a scientist implanted her dead boyfriend's brain into an animatronic dinosaur.
Cast: Denise Richards, Paul Walker, Terry Kiser, George 'Buck' Flower
Member Reviews
I get that this is a comedy, a slapstick comedy at that, but I am not a fan of this movie. Don't get me wrong. I love hokiness sometimes, and this does have the air of a parody, but it's too rushed and it's all over the place. Byron is the best character, for my money. The movie should have been Byron and the T-Rex. I can't speak to how bad this movie was without all the "gore," but I don't think I would ever want to see that version. The "gore" scenes were too obvious to suspend my disbelief. The only great effect, IMO, was a decapitated head splashing onto the ground outside of a canvas tent.
chessy 90s movie. Very enjoyable though.
Great dark comedy (not horror), 100% cheesy 90's!!! Loved it! So bad it's great!!!
Quite possibly the best bad movie ever made
Really enjoyed this movie !