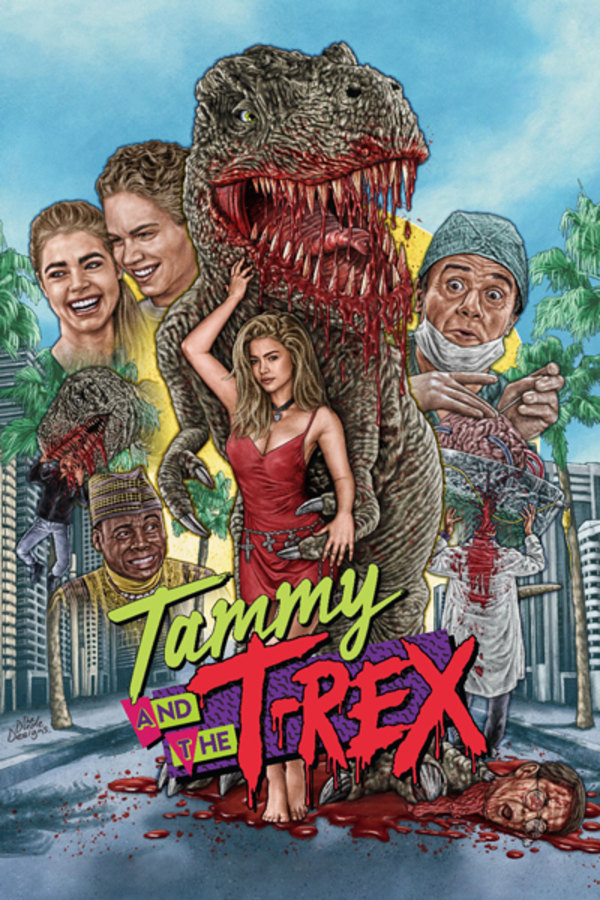 Tammy and the T-Rex
Directed by Stewart Raffill
A jaw-dropping assault on the senses from the whacked out mind of cult filmmaker Stewart Raffill (Mac & Me), TAMMY AND THE T-REX features Denise Richards (Wild Things) in her first starring role, alongside Paul Walker (The Fast & the Furious), Terry Kiser (Weekend at Bernie's), George 'Buck' Flower (They Live), and John F. Goff (Drive-In Massacre). Primarily seen in its heavily censored, PG-13 rated version, Vinegar Syndrome presents TAMMY AND THE T-REX restored, fully uncut for the first time on home video, with all of its gross-out gags and gratuitous decapitations, gut rippings, and head smashings, courtesy of special effects wizard John Carl Buechler (Mausoleum), completely intact.
A teen learns that a scientist implanted her dead boyfriend's brain into an animatronic dinosaur.
Cast: Denise Richards, Paul Walker, Terry Kiser, George 'Buck' Flower
Member Reviews
Loved it! Made me go find more movies with these actors.
Loved it! Made me go and find more movies with the actors in them!
This was okay. Not great but okay. The gore is decent but there are some serious plot issues. Then again the movie is called Tammy and the T-Rex so how much plot should I have expected.
This movie must've been made by cocaine because it's ridiculous. The camp is dialed up to 1000 and some of it is downright lazy but the gore might be the most confusing part. All that said, it is a very fun watch, especially in a group setting with libations and/or other movie enhancers.