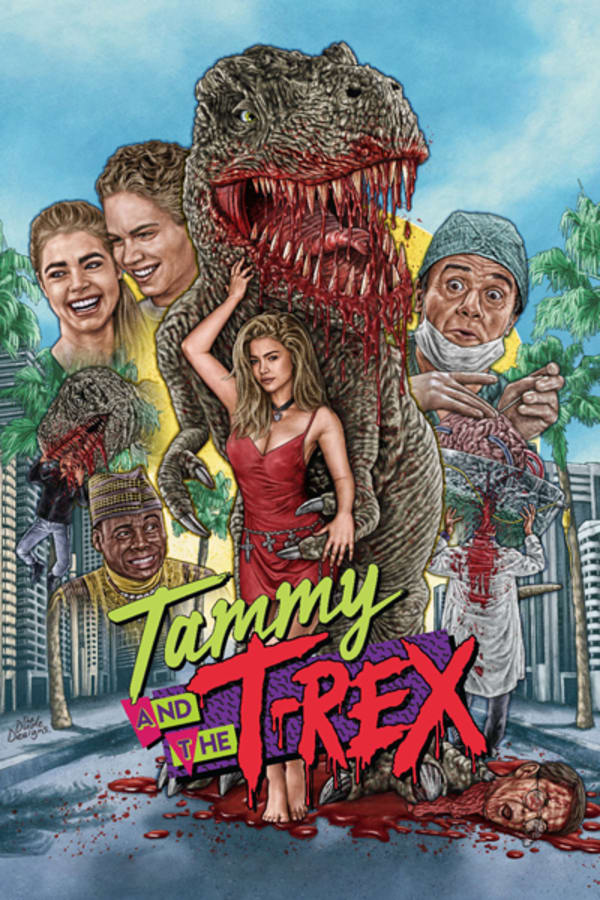 Tammy and the T-Rex
Directed by Stewart Raffill
A jaw-dropping assault on the senses from the whacked out mind of cult filmmaker Stewart Raffill (Mac & Me), TAMMY AND THE T-REX features Denise Richards (Wild Things) in her first starring role, alongside Paul Walker (The Fast & the Furious), Terry Kiser (Weekend at Bernie's), George 'Buck' Flower (They Live), and John F. Goff (Drive-In Massacre). Primarily seen in its heavily censored, PG-13 rated version, Vinegar Syndrome presents TAMMY AND THE T-REX restored, fully uncut for the first time on home video, with all of its gross-out gags and gratuitous decapitations, gut rippings, and head smashings, courtesy of special effects wizard John Carl Buechler (Mausoleum), completely intact.
A teen learns that a scientist implanted her dead boyfriend's brain into an animatronic dinosaur.
Cast: Denise Richards, Paul Walker, Terry Kiser, George 'Buck' Flower
Member Reviews
This is a cheese fest for sure. It has so many quirks that it never gets boring. The T-Rex design is actually decent. Also, so weird to see Paul Walker and Denise Richards in a Z-level film. Definitely only recommended for people who love cheesy low budget films.
This just might be the best film I've ever seen and I don't say that lightly. It has everything you could possibly want from it and more. First film in a long, long time where I've not checked my phone or scrolled social media at all during. If you're on the fence about whether to watch it and browsing reviews to make up your mind then just give it a try, I highly doubt you'll be disappointed.
Just by reading the title you're probably aware of what your getting into. This film is some pretty good, campy fun, but thats about all your gonna get. It's more of a Rom-Com than anything else. The whole movie is kinda slow and boring. All the awesome, gory deaths happened about halfway through the film which were the only highlights of the movie.
young Paul Walker and young Denise Richards.
This movie was a blast! So much, campy fun. It seemed to be fashioned after some of those b rated horror films of the 1950s and 1960s. I completely forgot about how hot Denise Richards was, damn! I remember crushing over her in the 90s. I also made a discovery that Denise Richards is a horrible dancer! Just watch the cheer leading scene in the opening of the movie and try not to cringe. It was fun to see a very youthful looking Paul Walker in this movie too. I also loved the talented character actor, Terry Kiser who played the mad scientist. Terry is most famous for playing the dead guy in "Weekend at Birnies". He was also in one of the Friday the 13th movies. Anyhow this one is a blast and I definitely recommend it!