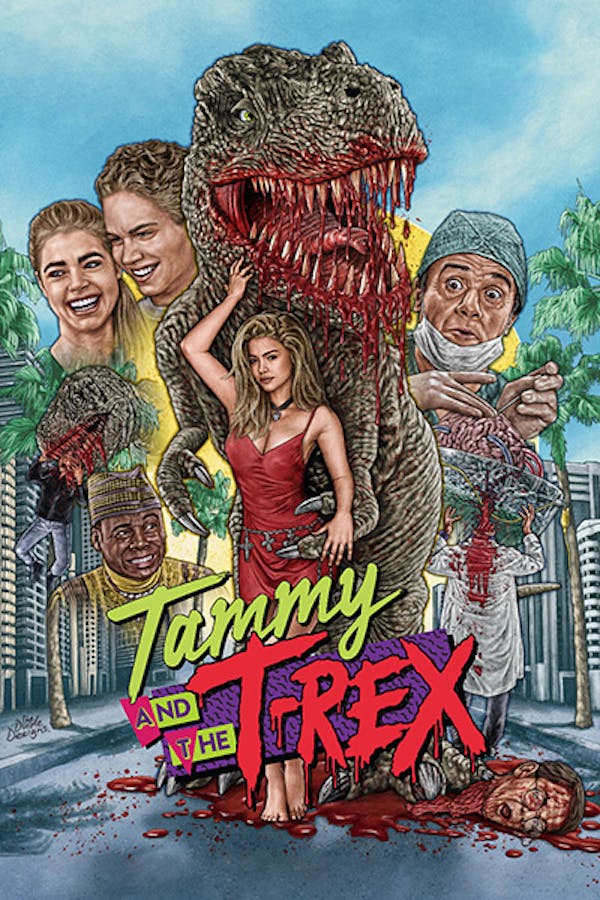 Tammy and the T-Rex
Directed by Stewart Raffill
A jaw-dropping assault on the senses from the whacked out mind of cult filmmaker Stewart Raffill (Mac & Me), TAMMY AND THE T-REX features Denise Richards (Wild Things) in her first starring role, alongside Paul Walker (The Fast & the Furious), Terry Kiser (Weekend at Bernie's), George 'Buck' Flower (They Live), and John F. Goff (Drive-In Massacre). Primarily seen in its heavily censored, PG-13 rated version, Vinegar Syndrome presents TAMMY AND THE T-REX restored, fully uncut for the first time on home video, with all of its gross-out gags and gratuitous decapitations, gut rippings, and head smashings, courtesy of special effects wizard John Carl Buechler (Mausoleum), completely intact.
A teen learns that a scientist implanted her dead boyfriend's brain into an animatronic dinosaur.
Cast: Denise Richards, Paul Walker, Terry Kiser, George 'Buck' Flower
Member Reviews
Pure cheese! I'd been searching for this movie for many moons
more along the lines of black comedy than horror but still a very charming movie.
it's really a 4/5 but imma rate it a 5/5 for the dino culture
Well shudder got the name of the movie wrong! It's TaNNy not TaMMy lol