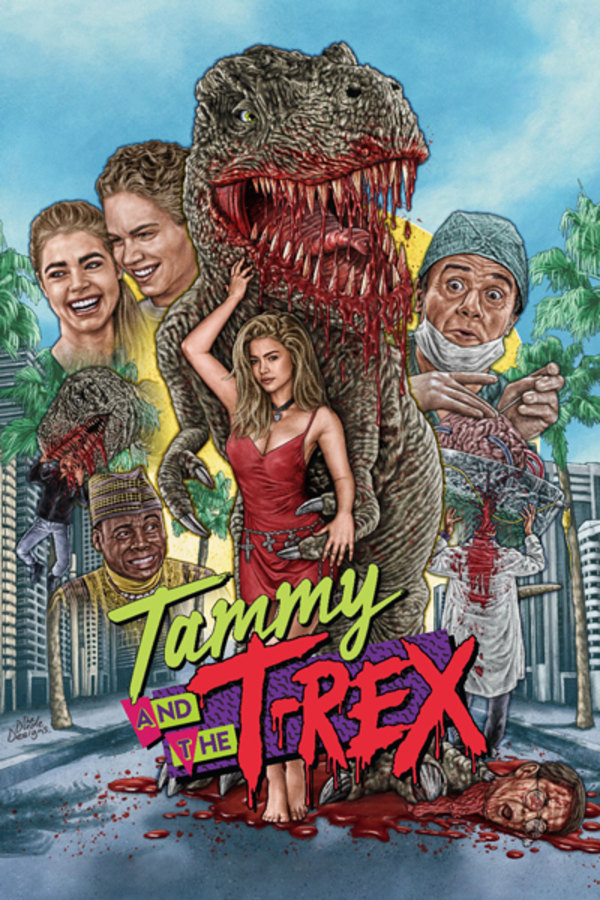 Tammy and the T-Rex
Directed by Stewart Raffill
A jaw-dropping assault on the senses from the whacked out mind of cult filmmaker Stewart Raffill (Mac & Me), TAMMY AND THE T-REX features Denise Richards (Wild Things) in her first starring role, alongside Paul Walker (The Fast & the Furious), Terry Kiser (Weekend at Bernie's), George 'Buck' Flower (They Live), and John F. Goff (Drive-In Massacre). Primarily seen in its heavily censored, PG-13 rated version, Vinegar Syndrome presents TAMMY AND THE T-REX restored, fully uncut for the first time on home video, with all of its gross-out gags and gratuitous decapitations, gut rippings, and head smashings, courtesy of special effects wizard John Carl Buechler (Mausoleum), completely intact.
A teen learns that a scientist implanted her dead boyfriend's brain into an animatronic dinosaur.
Cast: Denise Richards, Paul Walker, Terry Kiser, George 'Buck' Flower
Member Reviews
Ranks with TROLL 2 and THE ROOM in mesmerizing badness. Bring intoxicants and expect the laughs to be unintentional. Can't even imagine anyone sitting through original PG-13 version.
Heck yes! So much fun. You know you're off to a good start when the film doesn't even have the right title. The editors literally put "Tanny and the T-Rex" on the title card in the movie and it's never been changed. There's a lot of great so-bad-it's-good stuff in this movie, the T-Rex effects in particular (those off-screen arms...). Of course the performances from Paul Walker and Denise Richards are great because they're sooooo trash. There's just a lot of bad stuff to laugh at and you're gonna have a lot of fun.,
How did I miss this one. Highly entertaining campy fun. Would love to see Joe Bob host this one.
youll remember this one for some time. even if you dont want to