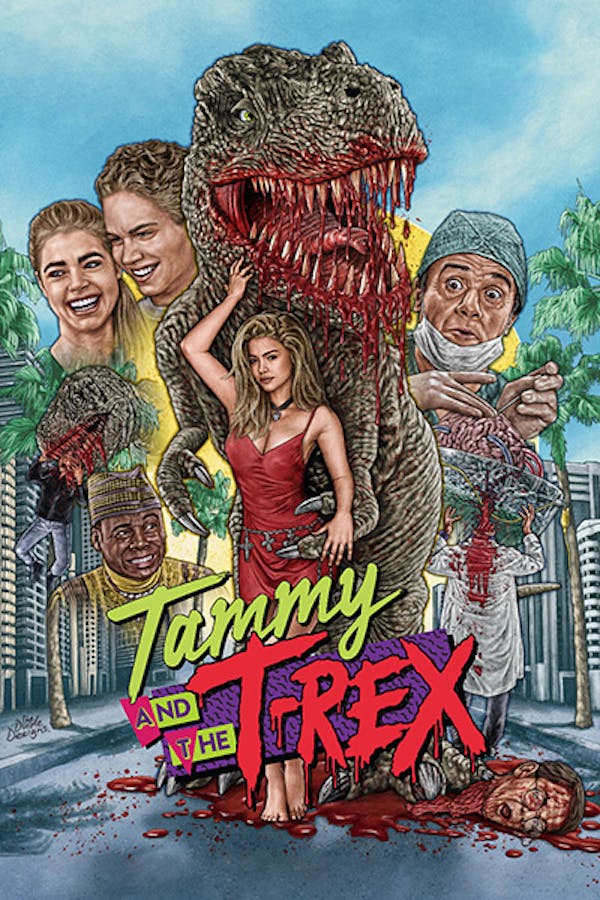 Tammy and the T-Rex
Directed by Stewart Raffill
A jaw-dropping assault on the senses from the whacked out mind of cult filmmaker Stewart Raffill, TAMMY AND THE T-REX features Denise Richards in her first starring role, alongside Paul Walker, Terry Kiser, George 'Buck' Flower, and John F. Goff. Primarily seen in its heavily censored, PG-13 rated version, Vinegar Syndrome presents TAMMY AND THE T-REX restored, fully uncut for the first time on home video, with all of its gross-out gags and gratuitous decapitations, gut rippings, and head smashings, courtesy of special effects wizard John Carl Buechler, completely intact.
A teen learns that a scientist implanted her dead boyfriend's brain into an animatronic dinosaur.
Cast: Denise Richards, Paul Walker, Terry Kiser, George 'Buck' Flower
Member Reviews
Light entertainment , but it feels like it could be an episode of a TV showmore than a movie
Easily one of the best movies to put on at a party. Every scene is dripping with self-awareness. Every actor knows what kind of movie they're making and lean hard into the cheesiness of it all, and it works. 5/5 would watch again tomorrow.
The classic I never knew! Way ahead of its time. Cringe-worthy.