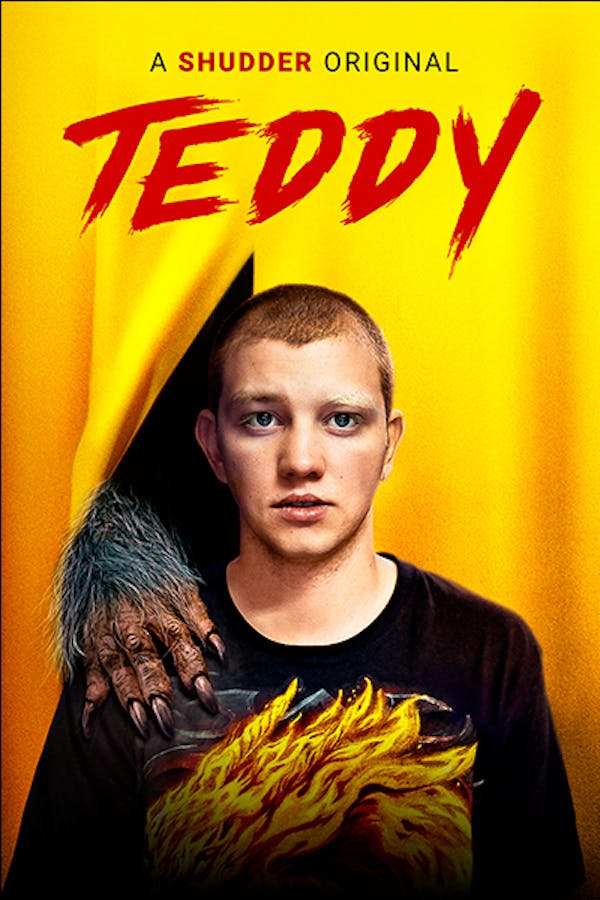 Teddy
Directed by Ludovic Boukherma, Zoran Boukherma
Twentysomething Teddy lives in a foster home and works as a temp in a massage parlor. Rebecca, his girlfriend, will soon graduate. A scorching hot summer begins. But Teddy is scratched by a beast in the woods: the wolf that local angry farmers have been hunting for months. As weeks go by, animal compulsions soon start to overcome the young man. A SHUDDER ORIGINAL
In a rural French town, twenty-something Teddy is scratched by an unknown beast and slowly undergoes frightening changes.
Cast: Anthoy Bajon, Noémie Lvovsky, Christine Gautier, Ludovic Torrent
Member Reviews
Movie was boring until the last 15 to 20 minutes, had a satisfying ending though.
not a blood and guts werewolf movie, but a great black comedy with some body horror in the mix too.
A werewolf is on screen for 4–5 minutes, and that occurs around the last 20 minutes of the film. I wish I didn't waste my Friday night watching this film
Pretty slow and more amusing than funny. Best part is the last 15 minutes.