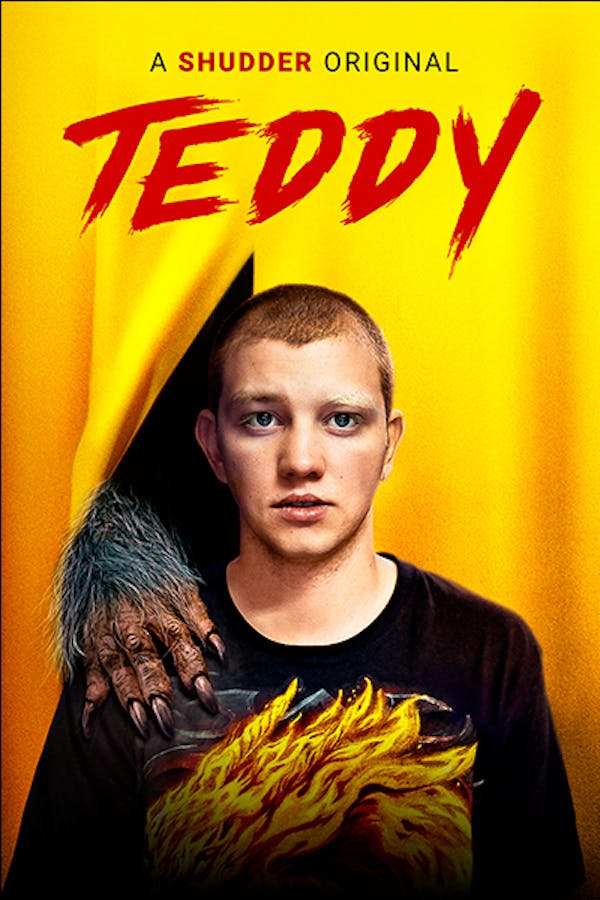 Teddy
Directed by Ludovic Boukherma, Zoran Boukherma
Twentysomething Teddy lives in a foster home and works as a temp in a massage parlor. Rebecca, his girlfriend, will soon graduate. A scorching hot summer begins. But Teddy is scratched by a beast in the woods: the wolf that local angry farmers have been hunting for months. As weeks go by, animal compulsions soon start to overcome the young man. A SHUDDER ORIGINAL
In a rural French town, twenty-something Teddy is scratched by an unknown beast and slowly undergoes frightening changes.
Cast: Anthoy Bajon, Noémie Lvovsky, Christine Gautier, Ludovic Torrent
Member Reviews
slrTX j'ai adorer ce film moi ! si t'es pas foutu d'aimer ton pays alors wow... faut pas s'étonner lors de la 2ieme mondial quand certain français ont trahi la france pour se ralier aux nazis !?! es tu fils de '' quisling '' par hasard
I'm French , like born and raised French, and honestly I couldn't go though the B comedy horror the producers tried to create. May be it's better in English, but it's definitively lame in French. Sorry.
so strange. I really liked this.
I like foreign language films and can speak a reasonable amount of french so thats my bias. But i liked the doubt it spread about what was actually happening, a pay off for your patience, and it did its best with low budget, not showing too much and ruining the illusion Bon!