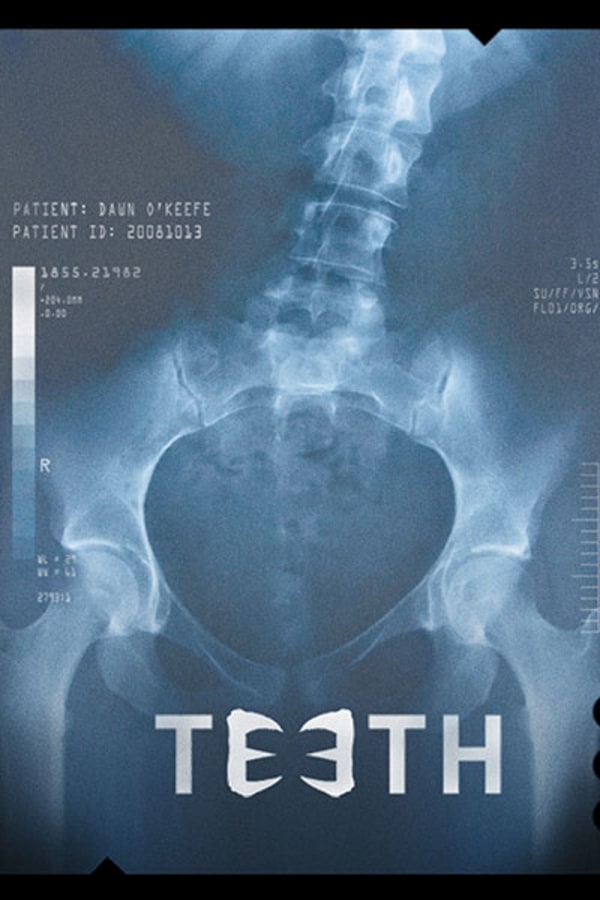 Teeth
Directed by Mitchell Lichtenstein
In this satirical feminist horror from director Mitchell Lichtenstein, high school student Dawn (Jess Weixler) struggles to suppress her burgeoning teenage desires when she falls for classmate, Tobey. Vowing to stay celibate at her weekly chastity meetings, Dawn continues to struggle with teenage hormones when her lustful stepbrother makes sexual advances towards her. When Dawn becomes the victim of a sexual violent encounter, she discovers that she suffers from a rare affliction: she's living proof of the vagina dentata myth. Exploring her body for the first time, Dawn learns the pain and power that comes from her unique anatomy. Contains strong language, sexual scenes, violence and gore.
High schooler Dawn learns she's living proof of the vagina dentata myth.
Cast: Jess Weixler, John Hensley, Josh Pais, Lenny Von Dohlen
Member Reviews
A film I've always enjoyed,
lmfao at the old guy at the end
Awful film, trite feminist rubbish. I'm a woman and I resent the humour gained from chopping men's penis' off and the insinuation that they are just all one dimensional pussy hounds. The visuals, writing and production was a complete non-entity, the only redeeming factor was the leading lady's portrayal of pathetic, she did that brilliantly. So much more could have been done with the idea and the myth. What a waste.