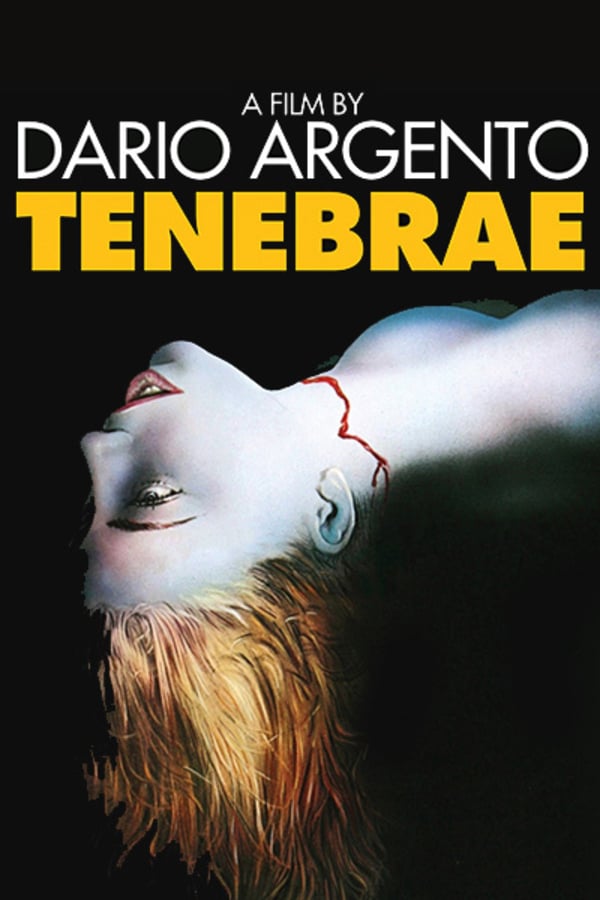 Tenebrae
Directed by Dario Argento
Horror novelist Peter Neal (Tony Franciosa) arrives in Rome for a book tour just as a series of brutal murders begin. When Peter learns the killer is a superfan inspired by his gruesome novels, he decides to solve the crimes. As the slasher's blade continues its bloodthirsty business, Neal realizes he must dive deep into his memories if he wants to catch the killer. After a scary experience being menaced by a real-life obsessed fan, Dario Argento poured his fears into this visually stunning return to form, loading TENEBRE with some of the most gorgeous and horrific murders in all the director's oeuvre.
A razor-wielding psycho stalks a horror writer in one of Dario Argento's most celebrated gialli.
Cast: Anthony Franciosa, Giuliano Gemma, John Saxon
Member Reviews
Classic Argento giallo with a bit of a Miami Vice look. While it was a little predictable, I'll give it a 4th skull for John Saxon and that mean ass dog.
Demons 2 was my introduction to Argento movies when I was around11-12 years old. I'm 43 now and with the technology we have now, ive been able to watch any and every foreign horror movie i can get my hands on. Argento never lets me down. The women, though often used a bit too close together frim mivie to movie, are beautiful and they die beautifully as well. its as if his goal is to make us watch beautifully graceful women die in such horrible ways. I live it! And the sound tracks man, jesus. Goblins should have been platinum hitters in America considering we were already listening to the likes of ELP king crimson and yes. I live rhia stuff.
Minor spoilers. First, this is, in my opinion, Dario Argento's strongest work that I've seen thus far. It's not as scary or visually beautiful as Suspiria or Inferno, but that's what makes this movie work. All of that middle ground hoopla is cut out, and it's focused on telling a story. There are quite a number of red herrings, and the reveal of the killer isn't necessarily the main twist, and while the last 20 minutes or so are a bit predictable, it's DEFINITELY worth a watch.
So so flick. I don't know what all the fuss is about with some youtube reviewers calling this a masterpiece. It's nothing more to me than a B movie with ice colors and terrible acting.