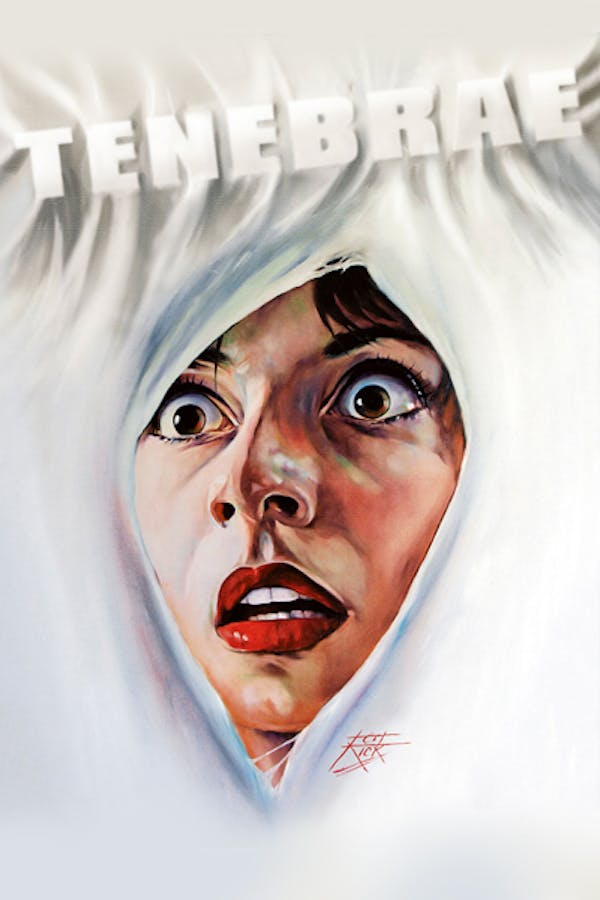 Tenebrae
Directed by Dario Argento
Horror novelist Peter Neal arrives in Rome for a book tour just as a series of brutal murders begin. When Peter learns the killer is a superfan inspired by his gruesome novels, he decides to solve the crimes. As the slasher's blade continues its bloodthirsty business, Neal realizes he must dive deep into his memories if he wants to catch the killer. After a scary experience being menaced by a real-life obsessed fan, Dario Argento poured his fears into this visually stunning return to form, loading TENEBRE with some of the most gorgeous and horrific murders in all the director's oeuvre.
A razor-wielding psycho stalks a horror writer in one of Dario Argento's most celebrated gialli.
Cast: Anthony Franciosa, Giuliano Gemma, John Saxon
Member Reviews
A film with a premise so great it's no surprise the story that follows is fantastic. This feels like a very personal film to Argento, and looking at it's inspiration you can see why. There's some truly gruesome and terrifying deaths in this film. While packing in a twist at the end that had me guessing up to the very last second reveal. It speaks to an inner darkness in all of us that's more haunting than any maniac on screen. Definitely one of Argento's best flicks.
Perfection w/ a great twist.
The best giallo I've seen so far.
Definitely overhyped. Terrible acting, cheesy reveal. But the music and set design is nice, and there are some great shots, but doesn't excuse the fact that people call this one of Argento's "best" when really it's just a weak attempt at gruesome meta-commentary.