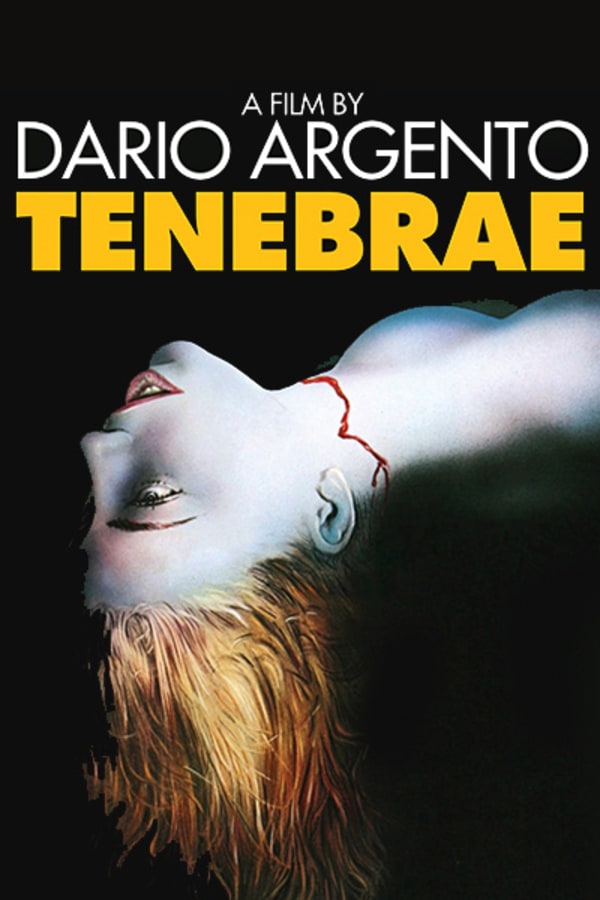 Tenebrae
Directed by Dario Argento
Horror novelist Peter Neal (Tony Franciosa) arrives in Rome for a book tour just as a series of brutal murders begin. When Peter learns the killer is a superfan inspired by his gruesome novels, he decides to solve the crimes. As the slasher's blade continues its bloodthirsty business, Neal realizes he must dive deep into his memories if he wants to catch the killer. After a scary experience being menaced by a real-life obsessed fan, Dario Argento poured his fears into this visually stunning return to form, loading TENEBRE with some of the most gorgeous and horrific murders in all the director's oeuvre.
A razor-wielding psycho stalks a horror writer in one of Dario Argento's most celebrated gialli.
Cast: Anthony Franciosa, Giuliano Gemma, John Saxon
Member Reviews
A great Argento Giallo!! It has all the tropes you love and they're executed well!! I've been binge watching Giallos on Shudder for the last few days and this is my second favorite. (My first has gotta be Phenomena, that shit's bonkers!!)
I love this movie and how it keeps you guessing until the end. Great gore
Did not disappoint, although the thrills do taper off towards the end half.
I knew I would eventually find an Argento film that I love! Tenebre is about a murder mystery author named Peter Neil that is on a business trip in Rome. He recently released his latest book aptly titled, Tenebre. Not long after arriving people involved with the creation of the book begin to be slaughtered by a serial killer. Then people involved in Peter's personal life start dropping. Peter starts helping to local investigator figure out who the killer is. A point that comes up quite a few times is how an avid reader of Peter Neil's books could never figure out the killer. This movie played out the exact same way for me. Every time I thought I was sure about who the killer was they turned up dead. I didn't "get it" until about 2 mins before the reveal. That's saying something. The twists and turns are aplenty. Onto the meat and potatoes. This is a great murder mystery slasher. The plot is spot on, the soundtrack is synth gold, and the acting is decent enough. Dubbed movies aren't for everyone but they are fine by me. Oh, John Saxon. He's here. I started watching the first 30ish mins of this film on Tubi and it was a horrible standard definition copy with jump cuts and muddy visuals. It's 10 mins shorter than it's supposed to be. I wasn't enjoying it. Then I came to Letterboxd to start writing my review and I noticed it was on Shudder. Shudder has the FAR SUPERIOR version. High Definition with an extra 10 mins of content. This is a must see for fans of multiple genres. Slashers, mysteries, giallo. If you're like me and haven't been able to find an Argento film you really enjoy I recommend using Tenebre as a starting point. Check it out.