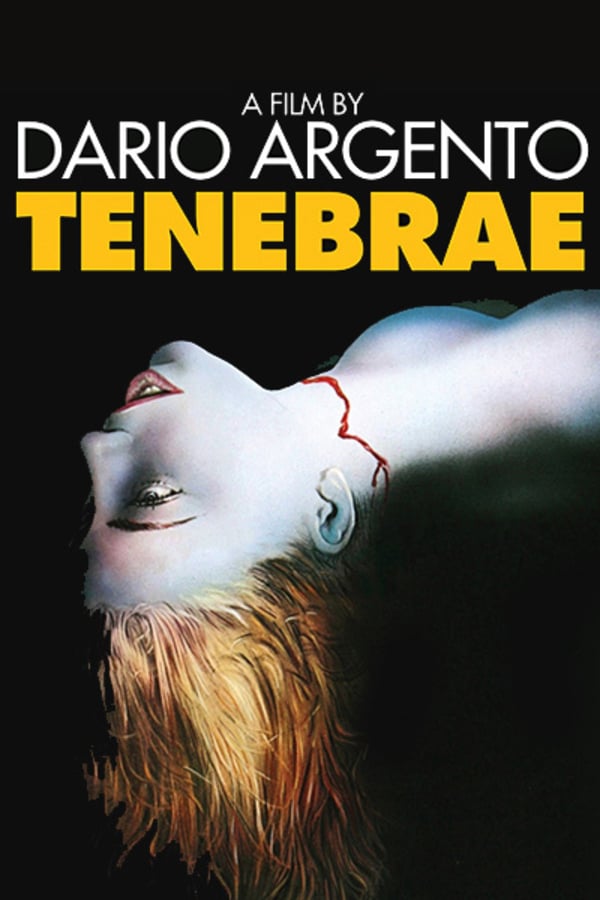 Tenebrae
Directed by Dario Argento
Horror novelist Peter Neal (Tony Franciosa) arrives in Rome for a book tour just as a series of brutal murders begin. When Peter learns the killer is a superfan inspired by his gruesome novels, he decides to solve the crimes. As the slasher's blade continues its bloodthirsty business, Neal realizes he must dive deep into his memories if he wants to catch the killer. After a scary experience being menaced by a real-life obsessed fan, Dario Argento poured his fears into this visually stunning return to form, loading TENEBRE with some of the most gorgeous and horrific murders in all the director's oeuvre.
A razor-wielding psycho stalks a horror writer in one of Dario Argento's most celebrated gialli.
Cast: Anthony Franciosa, Giuliano Gemma, John Saxon
Member Reviews
Actually caught this one on Macabre Theatre the other night. Not bad, twisty plot, some cheesy acting but otherwise suspenseful and fun.
I've enjoyed many Argento films, As I appreciate most b-horror movies, I wanted to like it so I gave this movie chance after chance and it never grabbed my undivided attention or curiosity...just because this is an Argento film doesn't mean it's good....Sorry but, for me, it just plain sucks.
Stylish, winding, bloody, who did what?, suspense, awesome music, eroticism, great lighting, amazing film. Just prepare for the length of time the film goes for. It is not a quick film.
A fantastic murder mystery that will keep you guessing. Great kills with fantastic scenes of tension. Beautiful camera works. I'm buying this on Blu-ray
Kept me interested, kept me guessing. Anthony Franciosa is by far the best actor and holds the film together. Bright red blood is never as frightening as dark blood and I wonder why films like this use it. That said, the ending is "artfully" done.