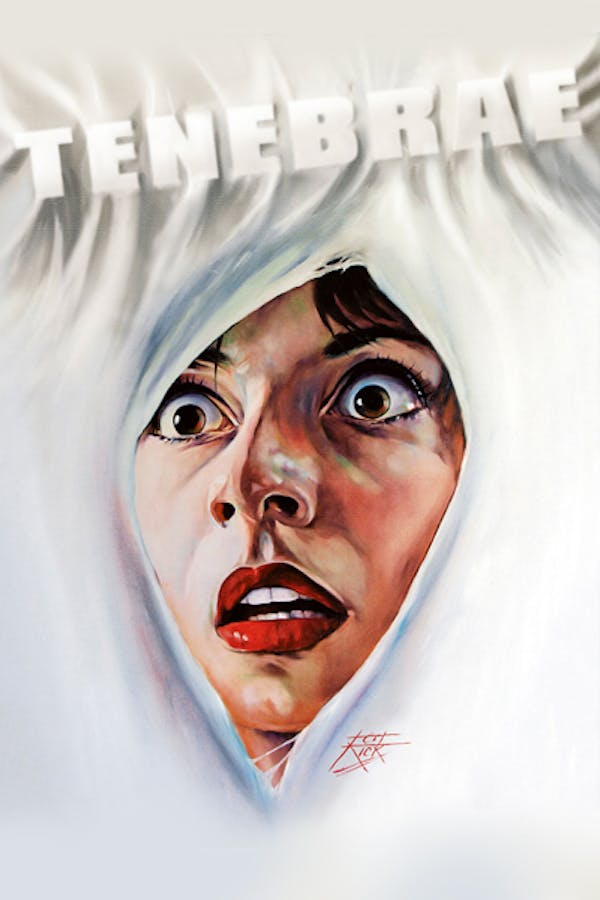 Tenebrae
Directed by Dario Argento
Horror novelist Peter Neal arrives in Rome for a book tour just as a series of brutal murders begin. When Peter learns the killer is a superfan inspired by his gruesome novels, he decides to solve the crimes. As the slasher's blade continues its bloodthirsty business, Neal realizes he must dive deep into his memories if he wants to catch the killer. After a scary experience being menaced by a real-life obsessed fan, Dario Argento poured his fears into this visually stunning return to form, loading TENEBRE with some of the most gorgeous and horrific murders in all the director's oeuvre.
A razor-wielding psycho stalks a horror writer in one of Dario Argento's most celebrated gialli.
Cast: Anthony Franciosa, Giuliano Gemma, John Saxon
Member Reviews
Argento's last great movie and he has Anthony Franciosa to thank for it. It's Franciosa's performance that elevated to being the cult classic it is. It is not the masterclass in filmmaking Argento fans think it is. It's an Argento giallo - that's it. He's in his comfort zone and it looks like it. Far less inspired cinematography and editing than Deep Red, and definitely less inspired stylistically. Without Anthony Franciosa's outstanding performance and Goblin's soundtrack, I would rather watch one of Sergio Martino's outstanding giallos - they are far more fun and entertaining than this.
Probably my favourite of Argento's 80s output, stands strong in his overall career as well
This is one of Argento's better movies (besides Deep Red, and suspiria). Although reminds me more of Deep Red, Goblin is back with an amazing soundtrack. The last 20 minutes is FREAKING AMAZING!
Solid gold masterpiece. Top tier.