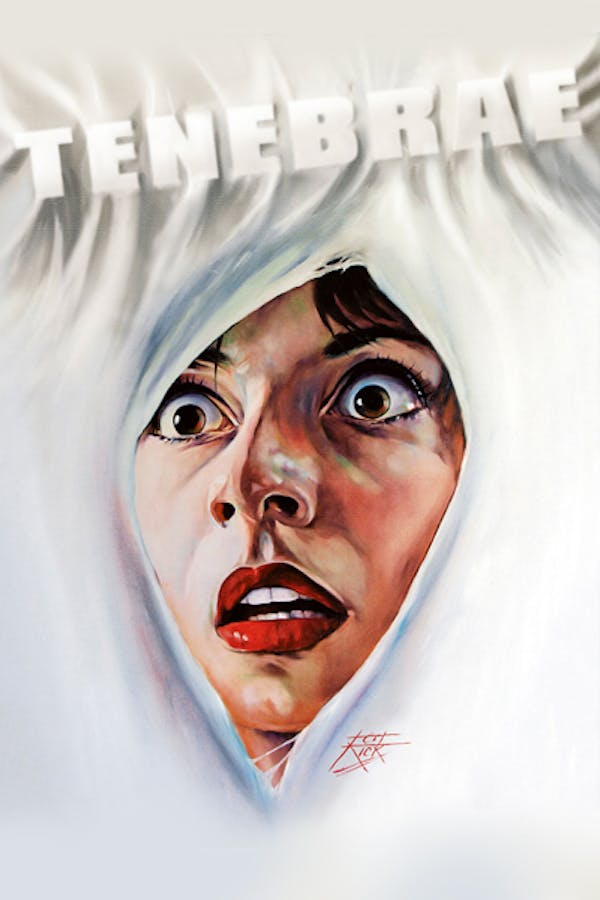 Tenebrae
Directed by Dario Argento
Horror novelist Peter Neal (Tony Franciosa) arrives in Rome for a book tour just as a series of brutal murders begin. When Peter learns the killer is a superfan inspired by his gruesome novels, he decides to solve the crimes. As the slasher's blade continues its bloodthirsty business, Neal realizes he must dive deep into his memories if he wants to catch the killer. After a scary experience being menaced by a real-life obsessed fan, Dario Argento poured his fears into this visually stunning return to form, loading TENEBRE with some of the most gorgeous and horrific murders in all the director's oeuvre.
A razor-wielding psycho stalks a horror writer in one of Dario Argento's most celebrated gialli.
Cast: Anthony Franciosa, Giuliano Gemma, John Saxon
Member Reviews
liked it but i had the killer peged by page 30.....lol
Gotta say. For my first Dario Argento film i was blown away. The Plot was incredible! There were a few side character stories that could have been left out, but otherwise pretty good!
One of Argento's best. You can always count on him to be visually stunning with his storytelling, but this one also delivers on misdirection, twists, and gore.
Boring. This being my 4th Argento movie in the last couple days starting with Blood Red. He's getting pretty predictable and what was originality is starting to feel schlocky.
Is the storytelling always cohesive? No. Did it bother me? Nope. Do we get some over-the-top glorious gore? Yes! Bonus- also features an oddly danceable soundtrack.