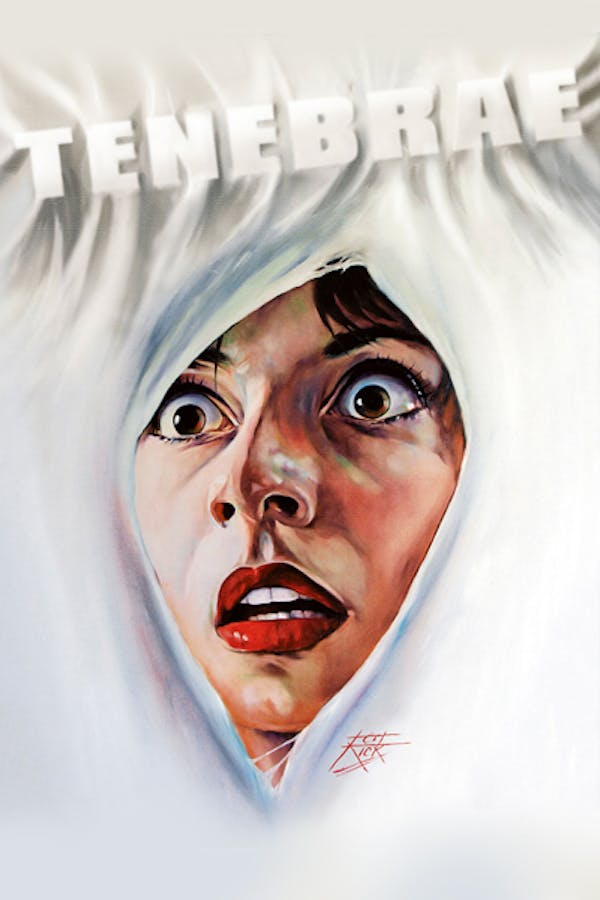 Tenebrae
Directed by Dario Argento
Horror novelist Peter Neal (Tony Franciosa) arrives in Rome for a book tour just as a series of brutal murders begin. When Peter learns the killer is a superfan inspired by his gruesome novels, he decides to solve the crimes. As the slasher's blade continues its bloodthirsty business, Neal realizes he must dive deep into his memories if he wants to catch the killer. After a scary experience being menaced by a real-life obsessed fan, Dario Argento poured his fears into this visually stunning return to form, loading TENEBRE with some of the most gorgeous and horrific murders in all the director's oeuvre.
A razor-wielding psycho stalks a horror writer in one of Dario Argento's most celebrated gialli.
Cast: Anthony Franciosa, Giuliano Gemma, John Saxon
Member Reviews
I've not seen many of Argento's Giallo films, but I'd put this one only behind the great Suspiria,(if you consider Suspiria a Giallo). It has everything you could ask for, the violence, nudity, wild plot, and a great reveal. It even has John Saxon, who classed up any film he appeared in.
You're gonna have to really suspend your disbelief for the end of this giallo, but it is still a fantastic film. I love the characters; they have a lot of personality. I would put this one on the same level as Deep Red honestly. One of the best of Argento.
It's okay. It does drag a little and the ending isn't as exciting as I hoped. 💀💀💀Skulls because I love a 70s mystery
it will keep you guessing but its not great, some good kills and scenes but some that will just piss you off....also some very sexy women. best part about it is the italian mid century modern interior design as well as the unique homes in the film.
Fantastic introduction for giallo to me