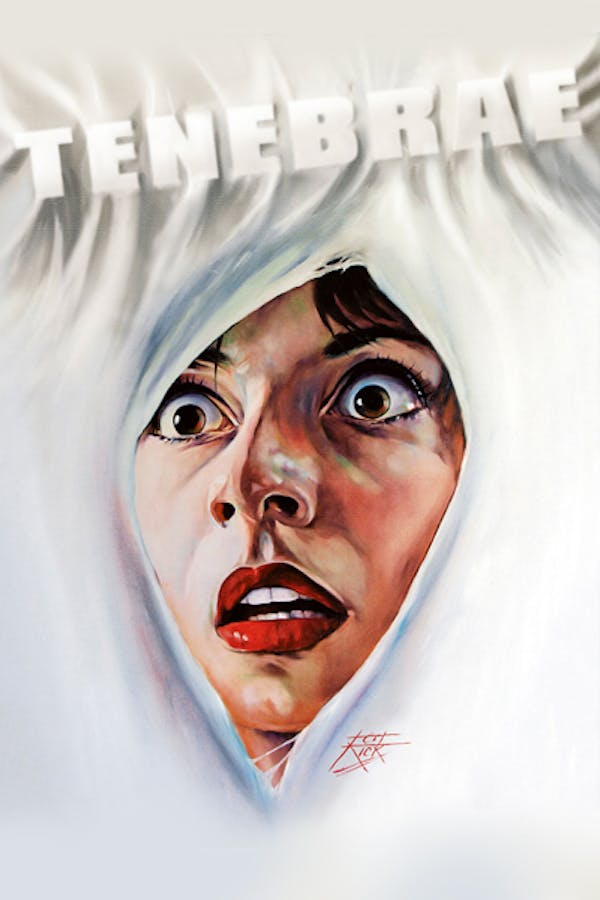 Tenebrae
Directed by Dario Argento
Horror novelist Peter Neal arrives in Rome for a book tour just as a series of brutal murders begin. When Peter learns the killer is a superfan inspired by his gruesome novels, he decides to solve the crimes. As the slasher's blade continues its bloodthirsty business, Neal realizes he must dive deep into his memories if he wants to catch the killer. After a scary experience being menaced by a real-life obsessed fan, Dario Argento poured his fears into this visually stunning return to form, loading TENEBRE with some of the most gorgeous and horrific murders in all the director's oeuvre.
A razor-wielding psycho stalks a horror writer in one of Dario Argento's most celebrated gialli.
Cast: Anthony Franciosa, Giuliano Gemma, John Saxon
Member Reviews
This is why Italian Horror is known for being so brilliant. The gore and the viciousness of the film is executed well. It's not a bore-fest or waste of time, so watch it and see for yourself if it is of your taste. Film students who wish to create material within this genre should watch the works of Argento to deliver quality horror.
Fantastic giallo. Nice plot.
My favorite of Argento's giallo - doesn't rely on Deep Red's desultory supernatural plot conveniences, and the red herrings actually work - and probably his last truly great film.
If you give credit to The Sixth Sense for the use of red, then you haven't seen Tenebre! Goblin soundtrack, beautiful women, artistic deaths, peak Argento-Giallo... what else do you need?