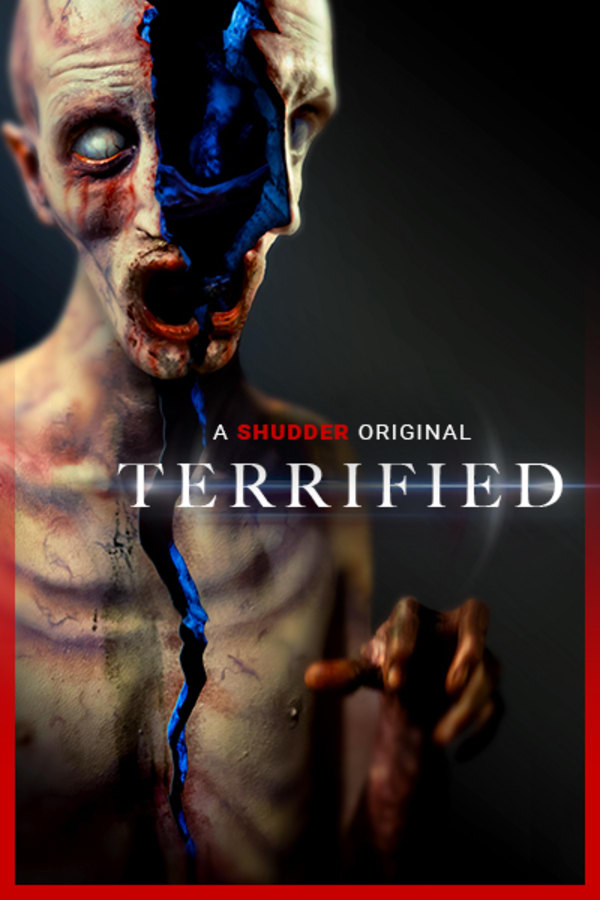 Terrified
Directed by Demián Rugna
On an ordinary suburban street in Buenos Aires, voices are heard from kitchen sinks. Bodies are levitating. Evil is here. It is up to a doctor, her colleague, and an ex-cop to get to the bottom of this neighborhood nightmare. Demian Rugna's must-see TERRIFIED is one of the scariest movies of 2018. A SHUDDER ORIGINAL.
A suburban neighborhood is plunged into an unforgettable nightmare.
Cast: Maxi Ghione, Norberto Amadeo Gonzalo, Elvira Onetto, George Lewis, Agustín Rittano
Member Reviews
First 10 min were the BEST! The opening scare is freaking and got me super jazzed for what I thought was going to be something special. I'd rate the first 10 min 4 skulls for SURE. Perhaps 5. But then it just meanders and nothing really interesting goes down. There ARE some very cool scenarios and ideas after that first 10 min, no doubt. But it's just very flat and doesn't seem to arrive anywhere interesting. By the end- unless I'm missing some pretty key subtext- it's just some weird-o monster who pops around and jump scares people and I guess the ending means...well, heck, I won't spoil it but I didn't finish the movie with a real sense of, 'Oh! I totally get what the logic of the monster(s) are!'...instead I'm like: huh, a few good ideas aside it's gonna be pretty easy to forget I ever watched it :/...
Overall it was very good, with some really creepy scenes and effective scares. There were a few typos in the subtitles but they didn't really spoil anything. I'd like to have learned more about the things seen and described in the film, because they were genuinely interesting and there were a few loose ends, but perhaps a sequel will do that...
Worth watching and was both scary and creepy!