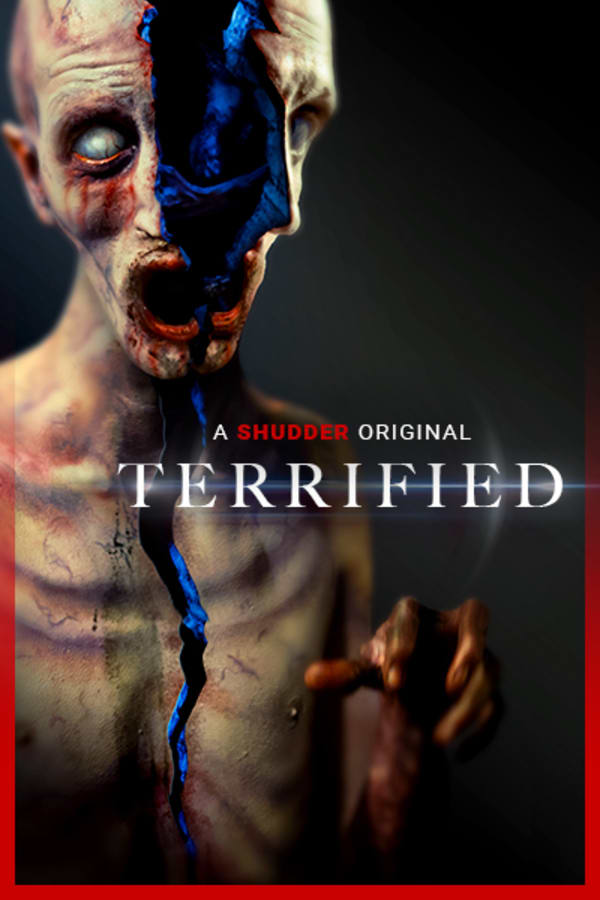 Terrified
Directed by Demian Rugna
On an ordinary suburban street in Buenos Aires, voices are heard from kitchen sinks. Bodies are levitating. Evil is here. It is up to a doctor, her colleague, and an ex-cop to get to the bottom of this neighborhood nightmare. Demian Rugna's must-see TERRIFIED is one of the scariest movies of any year. A SHUDDER ORIGINAL.
A suburban neighborhood is plunged into an unforgettable nightmare.
Cast: Maxi Ghione, Norberto Amadeo Gonzalo, Elvira Onetto, George Lewis, Agustín Rittano
Member Reviews
Awesome!! VERY creepy! The ending could of been better but overall great movie!!
Scary AF! I loved it! I started watching it by myself but had to get in bed beside my husband to finish because I was freakin creeped the F out, lol! Good stuff Shudder
Scary AF , lots of different elements they capture here. Story is okay and there isnt much resolution in the end but if you want to be creeped out this is the one.
When the first Insidious came out it managed to really, genuinely creep me out with the "what if" factor. This movie is right on par with that! Some scenes here will stick with you.
Creep factor was a solid 9 for me.