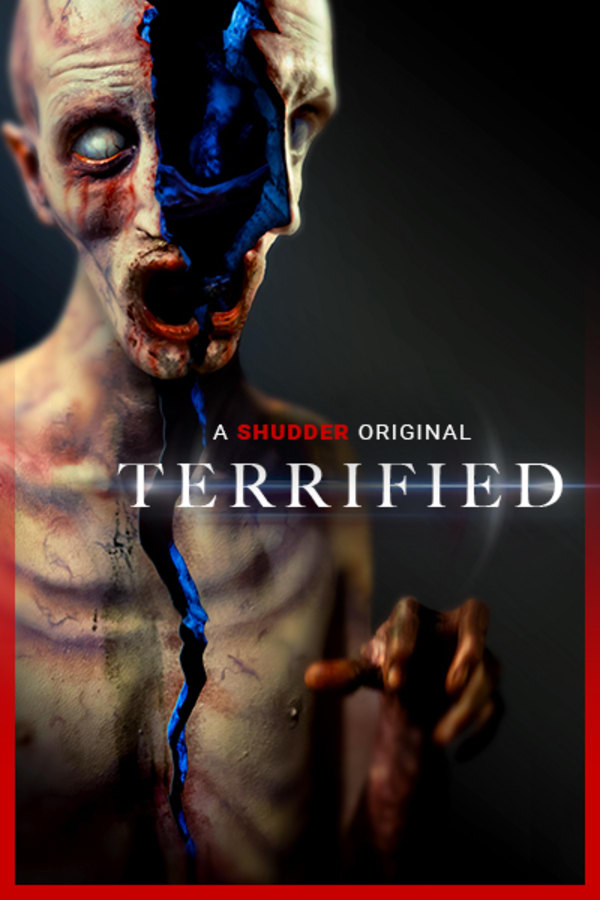 Terrified
Directed by Demián Rugna
On an ordinary suburban street in Buenos Aires, voices are heard from kitchen sinks. Bodies are levitating. Evil is here. It is up to a doctor, her colleague, and an ex-cop to get to the bottom of this neighborhood nightmare. Demian Rugna's must-see TERRIFIED is one of the scariest movies of 2018. A SHUDDER ORIGINAL.
A suburban neighborhood is plunged into an unforgettable nightmare.
Cast: Maxi Ghione, Norberto Amadeo Gonzalo, Elvira Onetto, George Lewis, Agustín Rittano
Member Reviews
Name fits! Had to watch in 2 parts, which in hindsight may have been a mistake. Woke up waaayyyyy too many times to hide under my blankets. Recommended for anyone who loves to be scared!
Way better than I thought it would be, nice creepy atmosphere, a few jumps here and there overall it was a good watch. I jumped way to high 😂.
It was pretty creepy which I'm glad about. Lately horror films haven't done much for me, more of a disappointment really especially during these recent years. Happy that decent films are still being produced.
I saw this once and was surprised by the effects and and makeup. Just about every scene had something in it to anticipate. It wasn't until after I watched it a second time that I understood the plot was pretty messy. I may need to watch it a third time--visually, this is a real masterpiece.
Didn't like this at all. Over-reliance on cheap jump-scares and zero characterisation at all. I had no idea who I was following and why I should even care. Rubs.