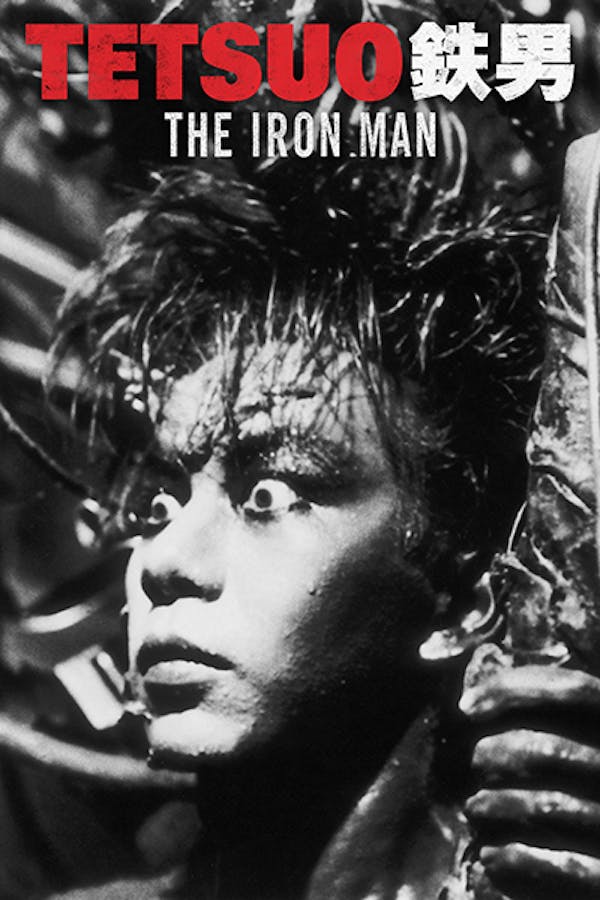 Tetsuo I
Directed by Shinya Tsukamoto
This surreal Japanese cult sensation profiles a man who mutates into a metal being. Somewhere between a modern-day nightmare and a techno-fetishist's ultimate fantasy, this incredible film from Shinya Tsukamoto took viewers on a surreal journey into a dark and disturbing world where self-inflicted body transformations and post-human women form the fabric of a strange new reality. Likened to the work of David Lynch and David Cronenberg, TETSUO molds explosive violence, bizarre sexual imagery and jet-black humor into a cinematic experience unlike any you've seen. (In Japanese with English Subtitles)
This surreal Japanese cult sensation profiles a man who mutates into a metal being.
Cast: Tomorowo Taguchi, Kei Fujiwara, Shin'ya Tsukamoto
Member Reviews
I loved every minute of this. The sound and visuals coalesced perfectly. It was like watching a weird dream. Beautiful.
It's clear from the start that director Shinya Tsukamoto got to do whatever he wanted and indulged in it fully, super cool when that happens. The drill is silly, the other obvious metaphors are silly, but ultimately there is a strong dread of industrialization I appreciate
This is a true classic, and you know this has to be one of Trent Reznor's comfort movies. 5/5 spooky boys.
It's like Eraserhead if it was made by a goth who listens to nothing but industrial music acts like Nine Inch Nails, Ministry, and Skinny Puppy, saw exactly one (1) episode of a tokusatsu like Kamen Rider, and decided to make their own Kamen Rider episode.