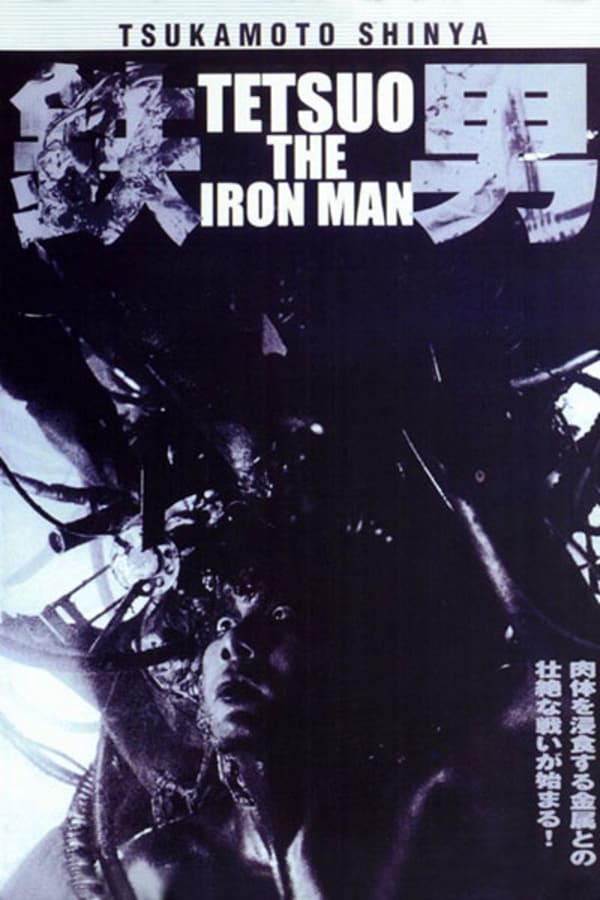 Tetsuo I
Directed by Shinya Tsukamoto
This surreal Japanese cult sensation profiles a man who mutates into a metal being. Somewhere between a modern-day nightmare and a techno-fetishist's ultimate fantasy, this incredible film from Shinya Tsukamoto took viewers on a surreal journey into a dark and disturbing world where self-inflicted body transformations and post-human women form the fabric of a strange new reality. Likened to the work of David Lynch and David Cronenberg, TETSUO molds explosive violence, bizarre sexual imagery and jet-black humor into a cinematic experience unlike any you've seen. (In Japanese with English Subtitles)
This surreal Japanese cult sensation profiles a man who mutates into a metal being.
Cast: Tomorowo Taguchi, Kei Fujiwara, Shin'ya Tsukamoto
Member Reviews
Amazing. This may not be for all tastes, but if you like art films and dismal, dark horror you're in for a real trr
Live-action anime shot with 1989's practical effects and stop-animation. 60 solid, mind-bending, minutes of "What the hell am I watching?" which will leave you deeply perplexed.
Really hard to understand till you read on the reasons this movie was shot in the way it was. After you understand this movie is beyond brilliant. This movie was shot with some scenes glimpsing in reality, hypersensitive exposure to emotions shots, and internal feeling expressions
Released the same year The Borg made their TV debut, its intense visual style won't be for everyone, but you're sure not to see another film like it, despite the gleeful use of numerous Japanese sci-fi tropes.