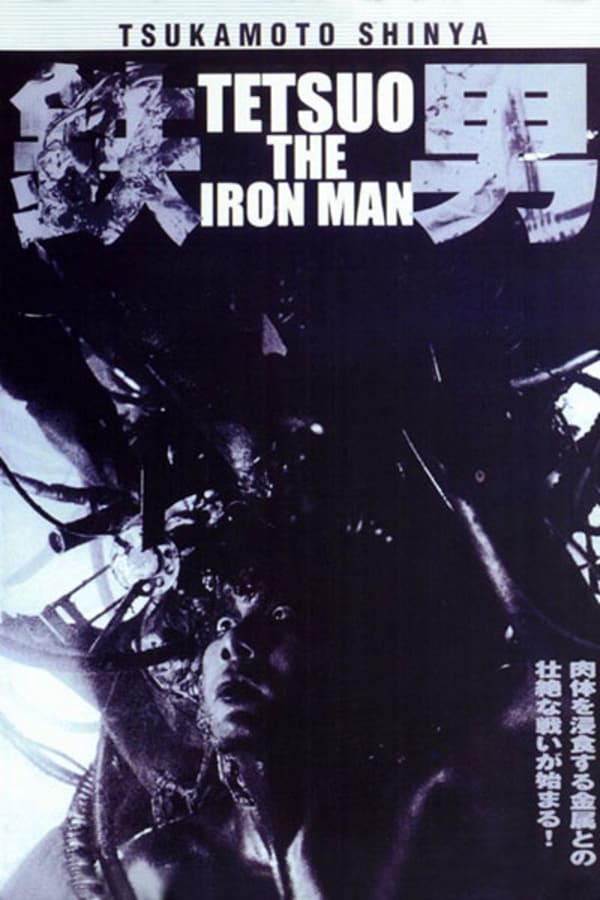 Tetsuo I
Directed by Shinya Tsukamoto
This surreal Japanese cult sensation profiles a man who mutates into a metal being. Somewhere between a modern-day nightmare and a techno-fetishist's ultimate fantasy, this incredible film from Shinya Tsukamoto took viewers on a surreal journey into a dark and disturbing world where self-inflicted body transformations and post-human women form the fabric of a strange new reality. Likened to the work of David Lynch and David Cronenberg, TETSUO molds explosive violence, bizarre sexual imagery and jet-black humor into a cinematic experience unlike any you've seen. (In Japanese with English Subtitles)
This surreal Japanese cult sensation profiles a man who mutates into a metal being.
Cast: Tomorowo Taguchi, Kei Fujiwara, Shin'ya Tsukamoto
Member Reviews
Incredibly strange, demented, and original, I've never seen anything quite like this. I immediately saw a lot of Lynch and Cronenburg parallels, but this film is uniquely its own. There is an unflinching blend of body-horror and themes of industry, metal, and technology seen so often in Japanese culture and arts. Great soundtrack, too. Not for everyone, that's for sure, but highly enjoyable for some.
I'm high and this is still fucking retarded. I don't understand why anyone would like this. One star for the demon dick woman dancing around. Lol
Probably one of my favourite weird, fucked up horror films. So many incredible scenes.
Eraserhead as filtered through Bataille, Kacyznski and Land rather than Freud. First time I've ever seen pegging in a film: wonderful. Incredible soundtrack covered more thematic ground than the dialogue (the film is nearly silent). The productive participant in post-industrial society and its countercultural fetishist are doomed to repeat the same patterns of recursion and ingratiation in one another, believing themselves to do chaos while really just participating in the cruel new order of things. At least that's what I got from it. Some parts read as campy, which undoes the awfulness of most of it to some degree, but in a way reminiscent enough of old goth videos to still be aesthetically appealing. Highly recommended.
I can appreciate the artistic vision in this film and the time that went into making it.