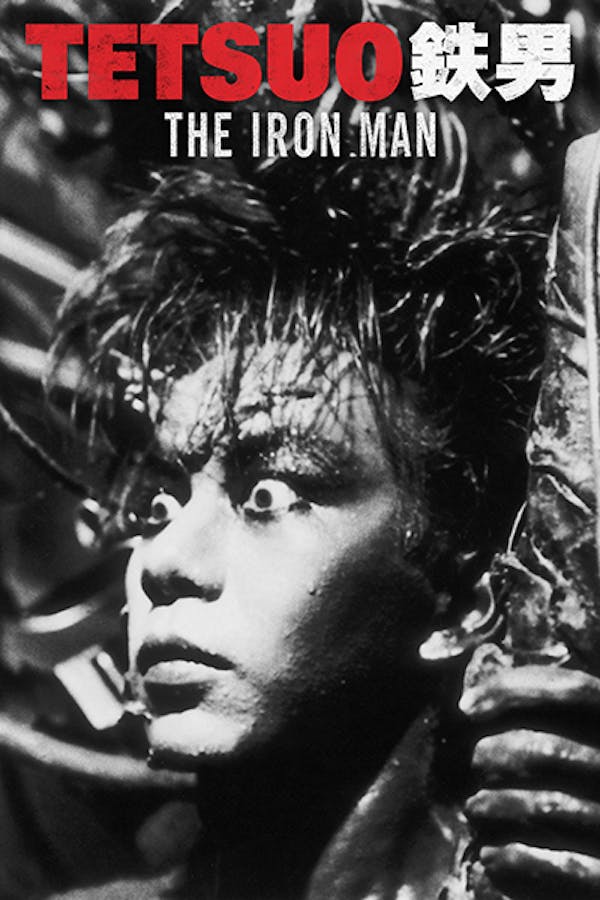 Tetsuo I
Directed by Shinya Tsukamoto
This surreal Japanese cult sensation profiles a man who mutates into a metal being. Somewhere between a modern-day nightmare and a techno-fetishist's ultimate fantasy, this incredible film from Shinya Tsukamoto took viewers on a surreal journey into a dark and disturbing world where self-inflicted body transformations and post-human women form the fabric of a strange new reality. Likened to the work of David Lynch and David Cronenberg, TETSUO molds explosive violence, bizarre sexual imagery and jet-black humor into a cinematic experience unlike any you've seen. (In Japanese with English Subtitles)
This surreal Japanese cult sensation profiles a man who mutates into a metal being.
Cast: Tomorowo Taguchi, Kei Fujiwara, Shin'ya Tsukamoto
Member Reviews
If you've seen Sam Raimi's work and enjoy it, I'm guessing you'll see a lot of similar camera work, sound effects, and bizarre acting. You can totally see the similarities between Evil Dead 2's deadites camera and the scenes of speeding through the city here; another example is the tree rape scene vs the rape scene here. This film is not only hilarious in the way Evil Dead 2 is, but super bizarre at the same time. Just don't expect the story to hold your hand and explain itself the way Western horror will. It has a decent story, it just won't spoon feed it to you.
A mishmash of utter nonsense.
I still don't know what I watched.
This movie is only good for showing off to people who are fans of watching weird fucked up shit like Faces of Death or The Alice In Wonderland porno from the 70's. But as substantial film making, it is horrible.
Super sensible movie about love and changing the world.