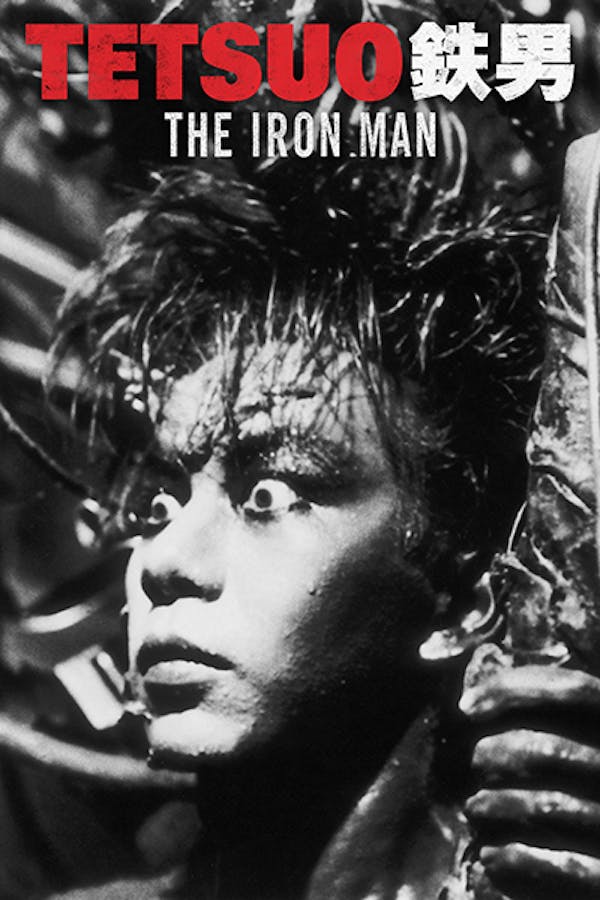 Tetsuo I
Directed by Shinya Tsukamoto
This surreal Japanese cult sensation profiles a man who mutates into a metal being. Somewhere between a modern-day nightmare and a techno-fetishist's ultimate fantasy, this incredible film from Shinya Tsukamoto took viewers on a surreal journey into a dark and disturbing world where self-inflicted body transformations and post-human women form the fabric of a strange new reality. Likened to the work of David Lynch and David Cronenberg, TETSUO molds explosive violence, bizarre sexual imagery and jet-black humor into a cinematic experience unlike any you've seen. (In Japanese with English Subtitles)
This surreal Japanese cult sensation profiles a man who mutates into a metal being.
Cast: Tomorowo Taguchi, Kei Fujiwara, Shin'ya Tsukamoto
Member Reviews
Nothing else like it. Arthouse with a capital ARTHOUSE. If that's yer jam, then you'll love it. If it's not, you won't.
LOOOOVE THIS MOVIE AND THE SOUNDTRACK IS FANTASTIC. The use of stop motion for the telekinetic abilities was so fun to watch
While I'm a fan of cult films, I Never understood the attraction to this film or it's sequels. Definitely a bizarre film, but it's an incoherent mess, even if it is meant to be a metaphor, it's insanely quick cuts And stop motion animation moves too fast to actually enjoy and overall it's pretty dumb.
weird with fantastic effects. def a classic