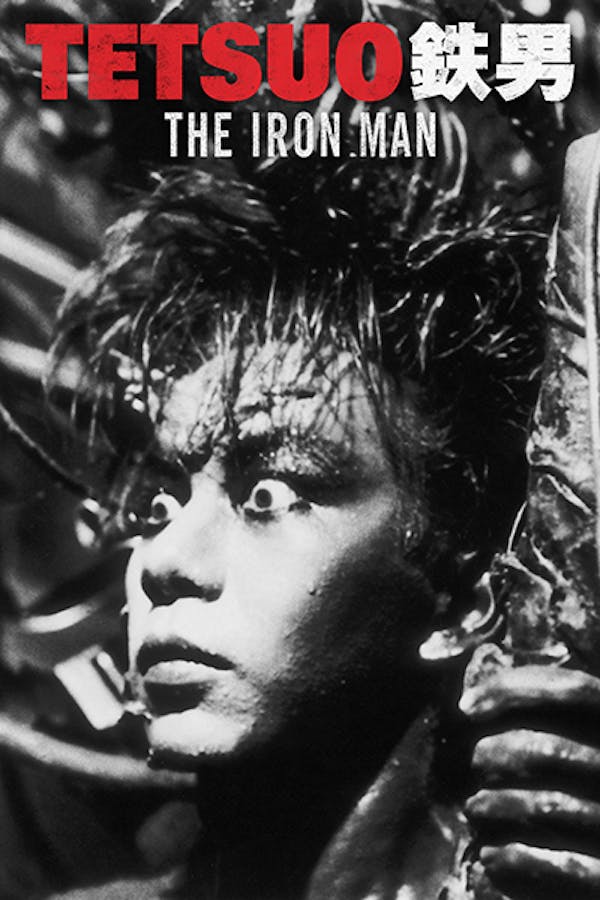 Tetsuo The Iron Man
Directed by Shinya Tsukamoto
This surreal Japanese cult sensation profiles a man who mutates into a metal being. Somewhere between a modern-day nightmare and a techno-fetishist's ultimate fantasy, this incredible film from Shinya Tsukamoto took viewers on a surreal journey into a dark and disturbing world where self-inflicted body transformations and post-human women form the fabric of a strange new reality. Likened to the work of David Lynch and David Cronenberg, TETSUO molds explosive violence, bizarre sexual imagery and jet-black humor into a cinematic experience unlike any you've seen.
This surreal Japanese cult sensation profiles a man who mutates into a metal being.
Cast: Tomorowo Taguchi, Kei Fujiwara, Shin'ya Tsukamoto
Member Reviews
WOW, WHAT A MOVIE. I cannot remember the last time I had so much fun watching a movie. It is so insane and bizarre but so fun and unpretentious that how could you not like this movie like HOW. IT IS AMAZING. I also love how everything slowly gets revealed creating this mystery that intrigues you to keep watching. Now does this have the depth of other body horror movies like those of Cronenberg, NO. but it is so damn fun and the practical effects are AMAZING that it makes for a funny, disgusting but veyr enjoyable movie that everybody needs to experience.
I think I need to revisit this one later. I appreciate the weirdness and think the music fits it really well, but other than that I didn't get much out of it. Might not have been in the right state of mind. I totally understand its appeal as a cult classic, though.
Breathtaking. No clue what it was about.
There is great camera work and imagery. However the movie isn't good. Not sure why it's a cult classic.
Insane visuals. Not one to overthink.