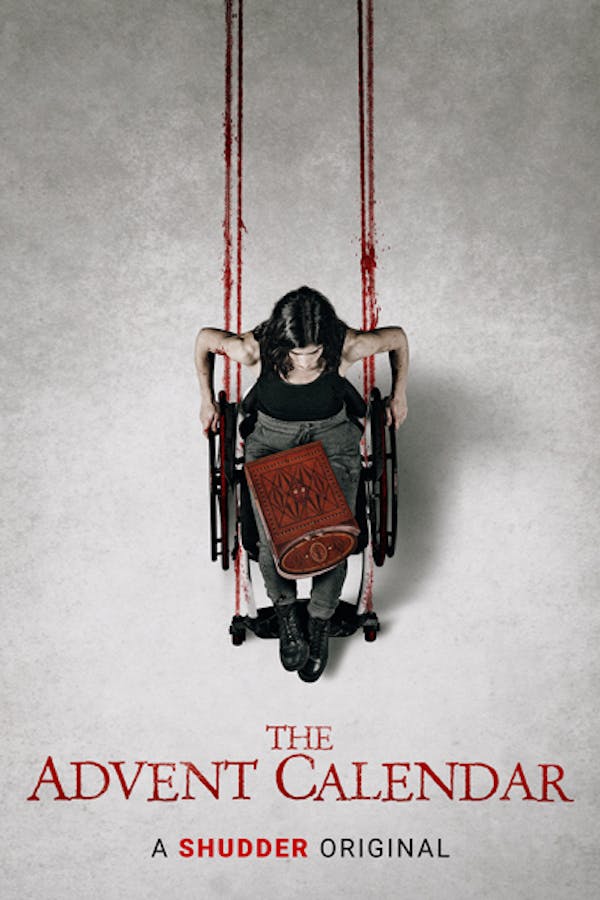 The Advent Calendar
Directed by Patrick Ridremont
Eva has been paraplegic for the past three years. When her birthday arrives, she receives a strange advent calendar as a gift. But instead of the traditional sweets, every day reveals something different; sometimes pleasant but often terrifying, and increasingly bloody. It's going to be a very deadly Christmas this year. A SHUDDER ORIGINAL.
When Eva receives a strange advent calendar as a gift, it's going to be a very deadly Christmas.
Cast: Eugénie Derouand, Honorine Magnier, Clément Olivieri, Janis Abrikh
Member Reviews
Unique and scary took something obscure and made a plot out of it for a horror movie very good.
Really well done! A great Christmas horror movie! Feels fresh
Wheelchair, cursed advent calendar, candy... death, love, pursuit of happiness, functioning legs, found love, agony. Ah, you got me at wheelchair! Sure, I enjoyed this little holiday movie, could've been a miss tho. "You missed sucka!" "Only once pal, only once!"
Great premise and well executed. I was constantly itching to see what the next gift from the calendar was going to be and got little bursts of satisfaction from the reveals-just like a real advent calendar! Great ending as well. Normally I don't really like ambiguity, but this one had me really reflecting on what I would have done confronted with a similar situation.
The movie is great, and without having to stall to explain minute details that you have to catch. I really enjoyed it, personally.