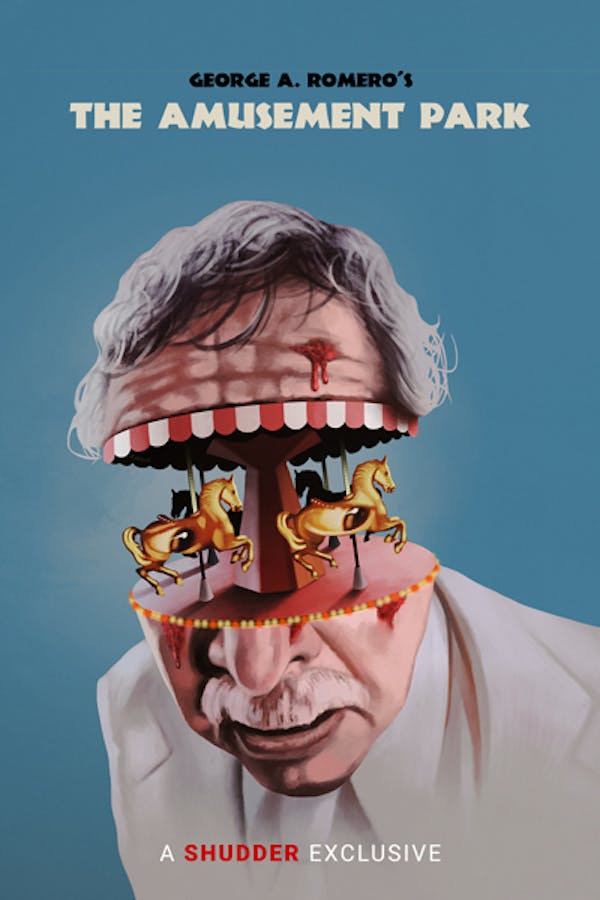 The Amusement Park
Directed by George A. Romero
Recently discovered and restored 46 years after its completion, George A. Romero's The Amusement Park stars MARTIN's Lincoln Maazel as an elderly man who finds himself disoriented and increasingly isolated as the pains, tragedies, and humiliations of aging in America are manifested through roller coasters and chaotic crowds. Commissioned by the Lutheran Society, the film is perhaps Romero's wildest and most imaginative movie– an allegory about the nightmarish realities of growing older, and an alluring snapshot of the filmmaker's early artistic capacity and style. The "lost" film was restored in 4k by IndieCollect in New York City.
Rediscovered and restored, this "lost" gem from George A. Romero takes an elderly gentleman to the amusement park for a hellish nightmare.
Cast: Lincoln Maazel
Member Reviews
I know this isn't what most of us consider a horror movie, but more of a PSA. It still hit close to home for me though since the main character reminds me of my father. It's easier to brush this film off when you haven't seen an elderly parent with dementia struggle until they can no longer function on their own. It's a movie about the despair that comes with being beaten down with age as your body, mind, and society itself fails you. It's horrifying and inevitable for many of us. Maybe a lot of 1-star reviewers aren't touched by this movie, but who knows if they'll feel the same as they age.
There's a good reason why this movie was not released before... I understand what it's trying to convey, in fact it's explained at the beginning of the movie like we're not smart enough to understand. The rest of the movie is a serie of metaphors that are so over the top that it becomes a caricature of itself. We get it, older people are not considered with respect in our society... It's an issue that we need to address, however I'm not sure watching bikers assault an elderly is the most delicate and clever way of doing this
a film version of dr seuss' book on aging. as tolerable as aging itself. you're not sure if you're waiting for a pay out or for it to just finally end. made this old goats f-ing skin crawl.
Ignore the 5 star reviews. Ignore bs like this "the film is perhaps Romero's wildest and most imaginative movie". This is a slow PSA about an old dude in an amusement park, where instead of rides they are metaphors for being old. Are these other reviews fake? I'd love a real explanation as to why this is good other then the mindless repetition of "this is good and I loved it" with no actual explanation as to why. This film sucks. Other then the clever use of audio to replicated losing your hearing there is nothing of substance here. If Romero's name wasn't attached nobody would care. IndieCollect wasted their time.
"What the f***! That was awesome." My exact words when it ended. I got a little distracted in the middle but it got me back on track at the end. Both unique and thought provoking.