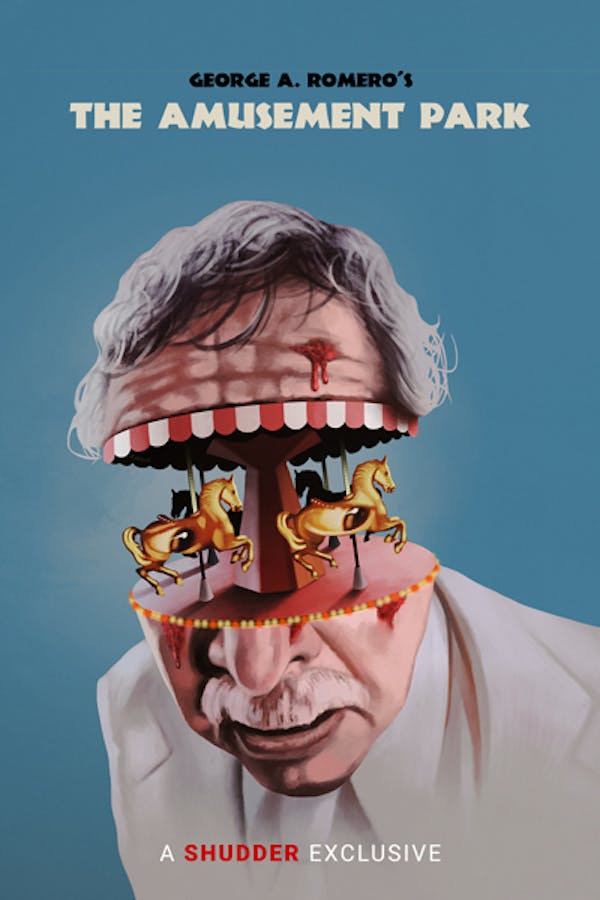 The Amusement Park
Directed by George A. Romero
Recently discovered and restored 46 years after its completion, George A. Romero's The Amusement Park stars MARTIN's Lincoln Maazel as an elderly man who finds himself disoriented and increasingly isolated as the pains, tragedies, and humiliations of aging in America are manifested through roller coasters and chaotic crowds. Commissioned by the Lutheran Society, the film is perhaps Romero's wildest and most imaginative movie– an allegory about the nightmarish realities of growing older, and an alluring snapshot of the filmmaker's early artistic capacity and style. The "lost" film was restored in 4k by IndieCollect in New York City.
Rediscovered and restored, this "lost" gem from George A. Romero takes an elderly gentleman to the amusement park for a hellish nightmare.
Cast: Lincoln Maazel
Member Reviews
Very informative and reminds us all that the only thing separating the young and the elderly is time… we should all be kinder
the absolute horror of this story is it still relevant today. the elderly are still treated terribly by certain ppl and groups who want to do nothing but prey on them! we should be ashamed after all these years to still be this way! so sad. it is an excellent movie that should be shown in schools yearly! i dont mean to sound like i am preaching it was just so moving.
Pretty good film. Really resonates on how the elderly are treated. Glad this resurfaced and is available.
To the reviewers saying this isn't a horror movie, I'm going to have to disagree with you. What's more horrifying than the very real and very disturbing treatment towardes the elderly population? And the fact that little has changed since this movie was filmed (1973 I believe) and now. It's stomach churning what some older folks have to go through and this movie serves as a moving eye opener. I very much agree with the review saying they wished for more story - a more cohesive plot would have benefitted this movie greatly. The performances aren't bad and the message is excellent though. Worth watching at least once. I really wanted to give the main character a hug at the end.
Hi! This film shows how elderly people are treated, and I think the message is really nice that we should respect and care for the elderly. But I'm not sure if this film best portrays that message very well, it would be nice if there was more of a story line rather than random unpleasant encounters with people. 3/5 skulls because I love the message and the ending was really eye opening but there wasn't much of a story.