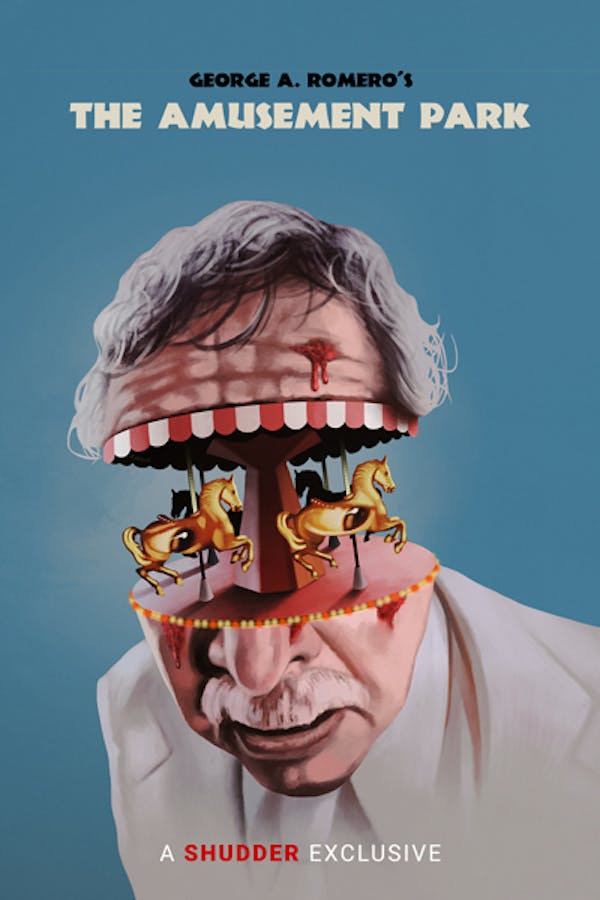 The Amusement Park
Directed by George A. Romero
Recently discovered and restored 46 years after its completion, George A. Romero's The Amusement Park stars MARTIN's Lincoln Maazel as an elderly man who finds himself disoriented and increasingly isolated as the pains, tragedies, and humiliations of aging in America are manifested through roller coasters and chaotic crowds. Commissioned by the Lutheran Society, the film is perhaps Romero's wildest and most imaginative movie– an allegory about the nightmarish realities of growing older, and an alluring snapshot of the filmmaker's early artistic capacity and style. The "lost" film was restored in 4k by IndieCollect in New York City.
Rediscovered and restored, this "lost" gem from George A. Romero takes an elderly gentleman to the amusement park for a hellish nightmare.
Cast: Lincoln Maazel
Member Reviews
beautiful and haunting a masterpiece
An interesting historical curiosity, but not an entertaining movie.
Frightening! Having entered the amusement park phase of my life in the not too distant past I can relate to so many parts of this film on a personal level. Hopefully I have gained a little insight to help me navigate my way to the exit
Wow. Romero took what could've been a boring PBS special filled with stats and created something emotional and visceral - on what looks to be a quarter of the budget of a PBS special. A lot of gut punches and real horror that's happening everywhere.