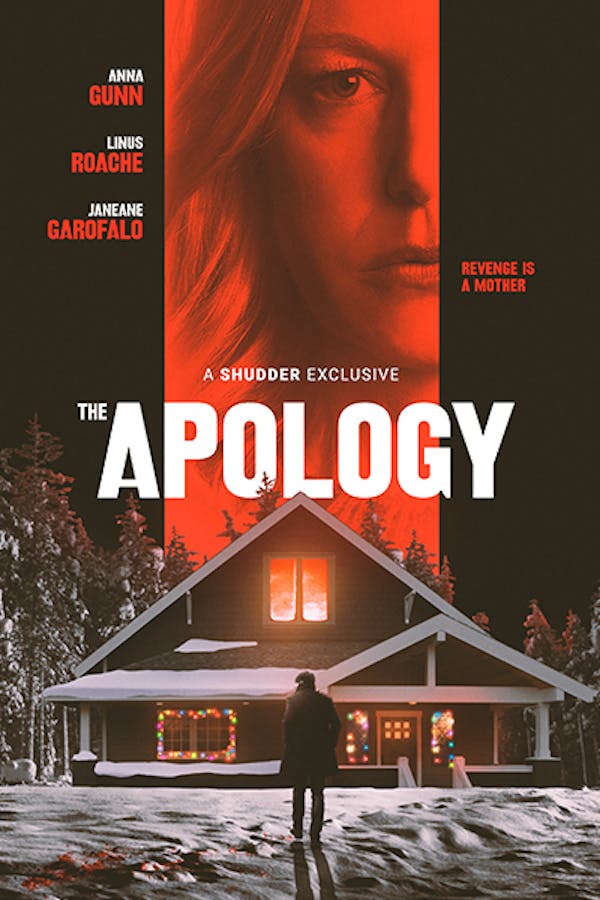 The Apology
Directed by Alison Star Locke
Trapped with her ex-brother-in-law by a dangerous storm, a recovering alcoholic finds herself caught between reason and ruthless instinct as a battle of wits escalates into a violent game of revenge. A SHUDDER EXCLUSIVE
Trapped with her ex-brother-in-law by a dangerous storm, a recovering alcoholic finds herself caught in a violent game of revenge.
Cast: Anna Gunn, Linus Roache, Janeane Garofalo
Member Reviews
Good watch. Great ending.
good movie, twist in the tale.. worth a watch..
3.5 stars from me. I liked the story as well as the acting. It was less "horror" and violence than i prefer but still enjoyable.
Decent flick. Not what I would call horror at all.