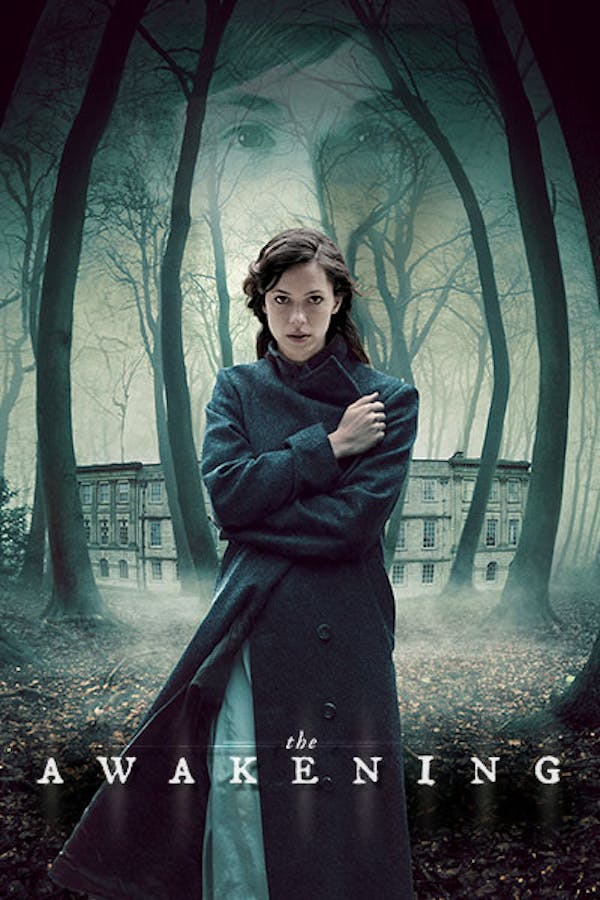 The Awakening
Directed by Nick Murphy
In 1921 London, Florence Cathcart has devoted her career to exposing the supernatural as nothing but a hoax. When she's approached to investigate the recent death of a boy at a boarding school, students report sightings of the young child's ghost. Initially, the mystery surrounding the ghost appears nothing more than a schoolboy prank, but as Florence continues to investigate, she begins to believe that her reliance on science may not be enough to explain the strange phenomenon going on around her.
A hoax exposer discovers a terrifying truth at a boarding school.
Cast: Rebecca Hall, Dominic West, Imelda Staunton
Member Reviews
For those who saw my comment from Host, get ready to experience a life-changing double mind fuck and a great movie. It's not scary, but it's an insanely good movie. If it weren't for only being able to see the main actors side boob only. It'd be my favorite movie.
One of my favorite ghost movies of all time. Brilliant atmosphere, acting, setting, everything. I've revisited it several times and it holds up every time.
This is probably the best interpretation of a ghost story I have ever seen. The genius behind this is that ghosts are not here to do us harm but to tell someone they love that they miss them. Truly the best ghost movie I have ever seen
Imagine if The Devil's Backbone was a 6-7/10 and you've got the idea. The twists are wack, but the ending is actually pretty amazing, enough so to make the groaner moments worth it.
Spooky, edge of my seat, mind bending. Love it. Acting is great!