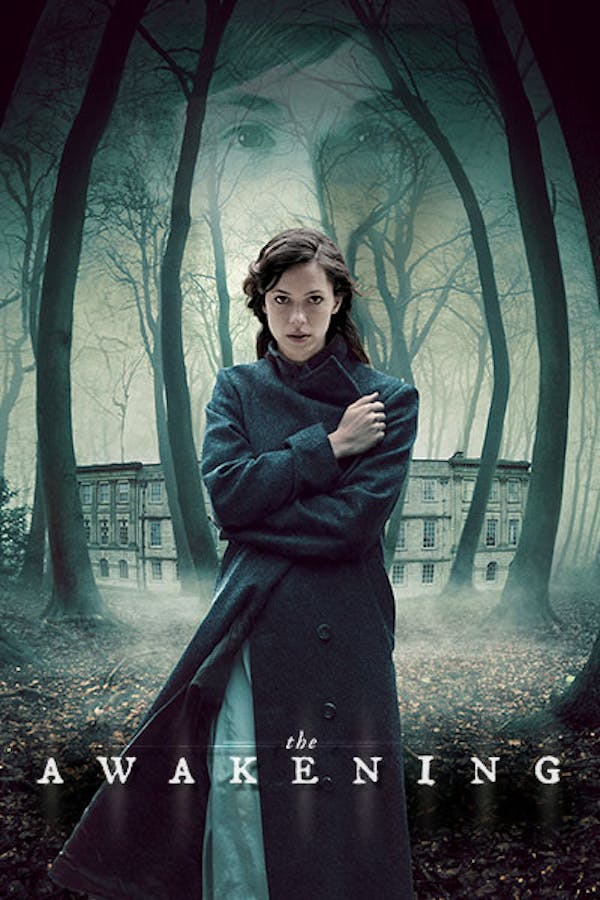 The Awakening
Directed by Nick Murphy
In 1921 London, Florence Cathcart has devoted her career to exposing the supernatural as nothing but a hoax. When she's approached to investigate the recent death of a boy at a boarding school, students report sightings of the young child's ghost. Initially, the mystery surrounding the ghost appears nothing more than a schoolboy prank, but as Florence continues to investigate, she begins to believe that her reliance on science may not be enough to explain the strange phenomenon going on around her.
A hoax exposer discovers a terrifying truth at a boarding school.
Cast: Rebecca Hall, Dominic West, Imelda Staunton
Member Reviews
Well written, great acting and a good story with a twisted plot. Why only 3 skulls? It was too slow for me. Not enough scare to call it horror. But just enough creepiness to call it a ghost story.
This movie is amazing! it give you the good jump scares and makes you think that you saw something. The ending is the best!!
This movie was rivoting and breath taking! You definitely would have never seen it coming. Best movie I've seen in a while! 😀
It started good but sucked towards the end. Many plot holes and not very scary.
Sort of heartwarming for a scary movie. I'm not sure I like that! 🤣