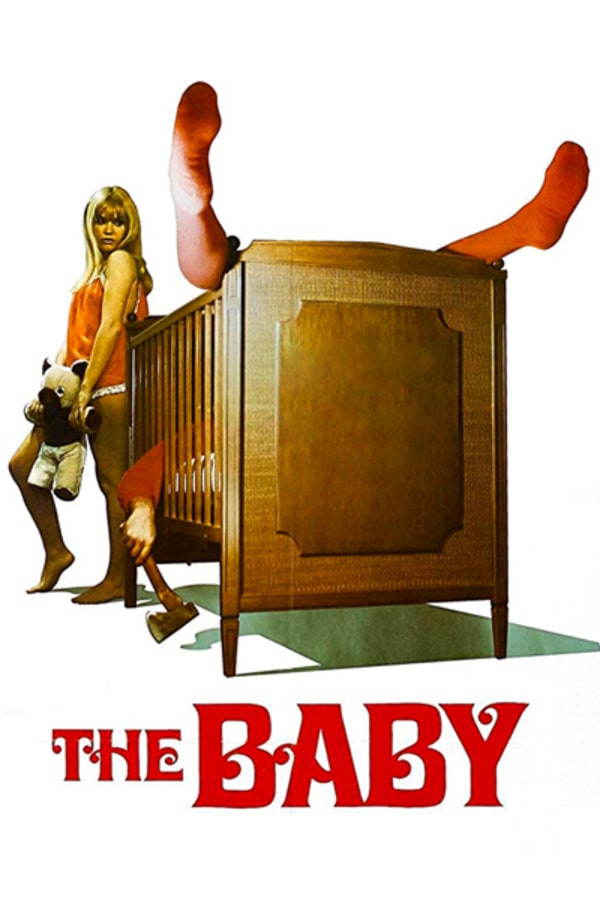 The Baby
Directed by Ted Post
A social worker tries to rescue an adult baby from his very creepy family in this essential '70s cult classic. Ann is determined to help "Baby", who she suspects is being kept in his infantilized state by mean mommy Ruth Roman. But the more Ann tries to play miracle worker, the more she puts herself in grave danger. Mommy likes things just as they are! One of the weirdest horror films to come out of the 1970's (and that's saying a lot), THE BABY is the kind of twisted delight you flip out over – and then spend the rest of your life showing to friends.
A social worker tries to rescue an adult baby from his very creepy family.
Cast: Anjanette Comer, Ruth Roman, Marianna Hill
Member Reviews
Did you want something weird? You found it. Stick around for the ending. It's worth it.
I loved this movie. Extremely weird and a bit unsettling but thats what I love about it. Im glad I chose to watch it and its a favorite now.
Although not explicit hardly at all, there is a seriously creepy vibe all the way through this film. There is a strong theme of emotional and physical abuse all throughout, the acting is top-notch, and the ending is a serious shocker. Definitely worth a watch, I do SO love the 70's!
Watched this film late last night and the vibe was creepy but very exploitative. I spent most of the film wondering what I was watching and where the films direction was going. Im not a fan of babies either, the crying crucifies me. Upon conclusion the film delivered in a supreme successive "what the fuck!" ending. Really impressed given how all the main roles in this film were women lead. Not only that but every one delivered incredibly in their role. I partially think this is why my attention was held throughout its run time instead of turning off like many. Very captivating. Ive seen reviews saying theyd worked the ending out during, but I dont think they can say so convincingly. The final failed kidnapping scene is a shocking twisted turn but then every woman in this film was capable of that. Not a gore/jumpscare horror but very unnerving when you think of society and how this probably still happens even today. Respect to Shudder for having many facets of horror in their selection, this was brilliant.