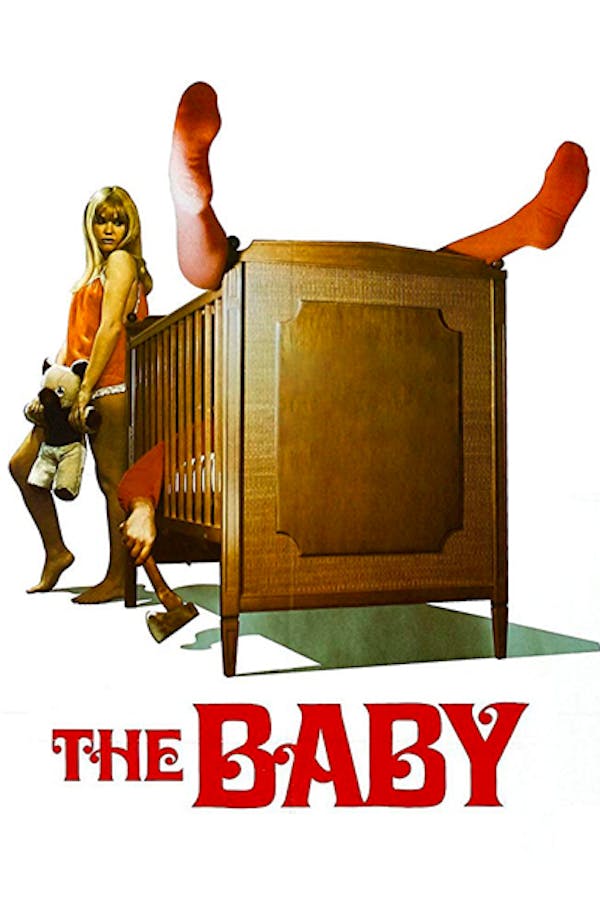 The Baby
Directed by Ted Post
A social worker tries to rescue an adult baby from his very creepy family in this essential '70s cult classic. Ann is determined to help "Baby", who she suspects is being kept in his infantilized state by mean mommy Ruth Roman. But the more Ann tries to play miracle worker, the more she puts herself in grave danger. Mommy likes things just as they are! One of the weirdest horror films to come out of the 1970's (and that's saying a lot), THE BABY is the kind of twisted delight you flip out over – and then spend the rest of your life showing to friends.
A social worker tries to rescue an adult baby from his very creepy family.
Cast: Anjanette Comer, Ruth Roman, Marianna Hill
Member Reviews
The Baby gets 5 skulls because I can seriously say this is the most shocking, uncomfortable, disturbing movie I have ever seen by far. They use realistic baby cries, cues & sounds for Baby. The family is disgusting, an understatement by far. The babysitter scene, the incest scene and the ending are difficult to watch yet you can't look away. Definitely worth watching! Especially, the birthday party scene. The Baby is F***ed up and so worth watching.
Have already reviewed this film a little while ago. The scariest thing about it is The Birthday Party scene , horrific music and even more horrific dancing. The eldest daughter's hair is something else.
We fell asleep in the middle of it. One of the most bizarre films we have ever seen. Typical 70's bullshit. The ending was not a surprise.
What a crazy annotation to a very perverted behavior (Adult Babies). I think the public is duped into thinking that this is just a social worker "case", bizarre...but it is much more than that, as their are some who have this adult baby fetish lifestyle. And they need psychiatric help!
Very intriguing! Never would have guessed the ending!