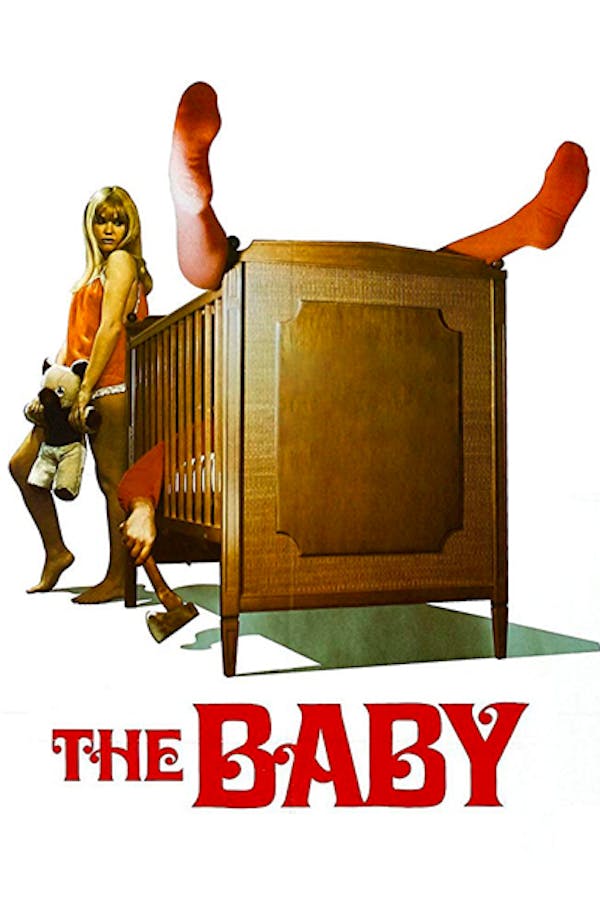 The Baby
Directed by Ted Post
A social worker tries to rescue an adult baby from his very creepy family in this essential '70s cult classic. Ann is determined to help "Baby", who she suspects is being kept in his infantilized state by mean mommy Ruth Roman. But the more Ann tries to play miracle worker, the more she puts herself in grave danger. Mommy likes things just as they are! One of the weirdest horror films to come out of the 1970's (and that's saying a lot), THE BABY is the kind of twisted delight you flip out over – and then spend the rest of your life showing to friends.
A social worker tries to rescue an adult baby from his very creepy family.
Cast: Anjanette Comer, Ruth Roman, Marianna Hill
Member Reviews
Worth watching till the end!!!
I went into this movie knowing 0% about it, just searching around for anything that isn't in my list that I keep procrastinating on watching. I'd never heard of The Baby. Thought it was going to be some sort of campy horror thing with the movie art, the description, and the PG rating. Boy howdy. Buckle up for a bizarre gothic horror that really was overlooked and ahead of its time. I think if you're a fan of horror movies, this is a must-watch because every scene seems to work as a chilling, unsettling moment. This film came out before other game-changing films of the 70s (I'm thinking of Black Christmas, Halloween, Texas Chainsaw Massacre) and had a completely different way to terrify viewers that wasn't mass murder and jump scares (nothing wrong with those, big fan). So, in short, watch this.
Terrible Stupid Movie, rather disgusting too. Actors stink, plot far fetched don't bother with it.
Bizarre and inappropriate:) nice plot!
Wow.. Not bad but a good twist. I like the aesthetic.