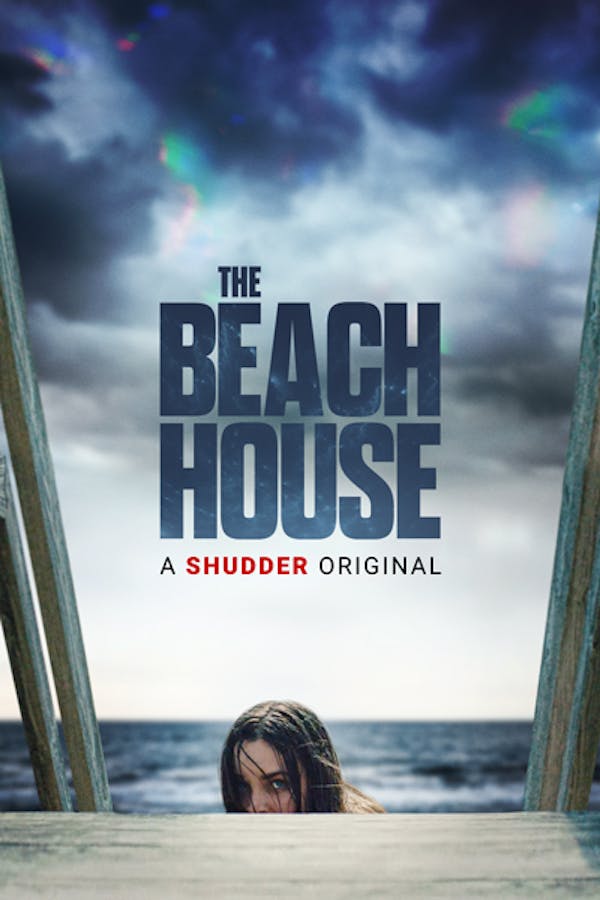 The Beach House
Directed by Jeffrey A. Brown
Escaping to his family's beach house to reconnect, Emily and Randall find their off-season trip interrupted by Mitch and Jane Turner, an older couple acquainted with Randall's estranged father. Unexpected bonds form as the couples let loose and enjoy the isolation, but it all takes an ominous turn as increasingly strange environmental phenomena begin to warp their peaceful evening. As the effects of an infection become evident, Emily struggles to make sense of the contagion before it's too late. A SHUDDER ORIGINAL.
A couple's beach getaway turns terrifying when an environmental contagion takes hold.
Cast: Liana Liberato, Noah Le Gros, Jake Weber, Maryann Nagel
Member Reviews
what a trip. worth the watch
Starts off slow (maybe a bit too slow) but once it gets going it's a really good cosmic horror movie, I know this is going to get compared to the colour out of space for obvious reasons mainly the timing, and at times I thought it was better, however I thought the ending kind of let it down but then rarely I find cosmic horror movies to have very good endings in general,depends on your outlook I suppose!
I love the way this movie looks and sounds. Takes a while to get moving, can't wait to see what this director does next.
Save yourself the time and skip this.
although this movie did have me feeling anxious, the ending was predictable and i felt i wasted my time watching