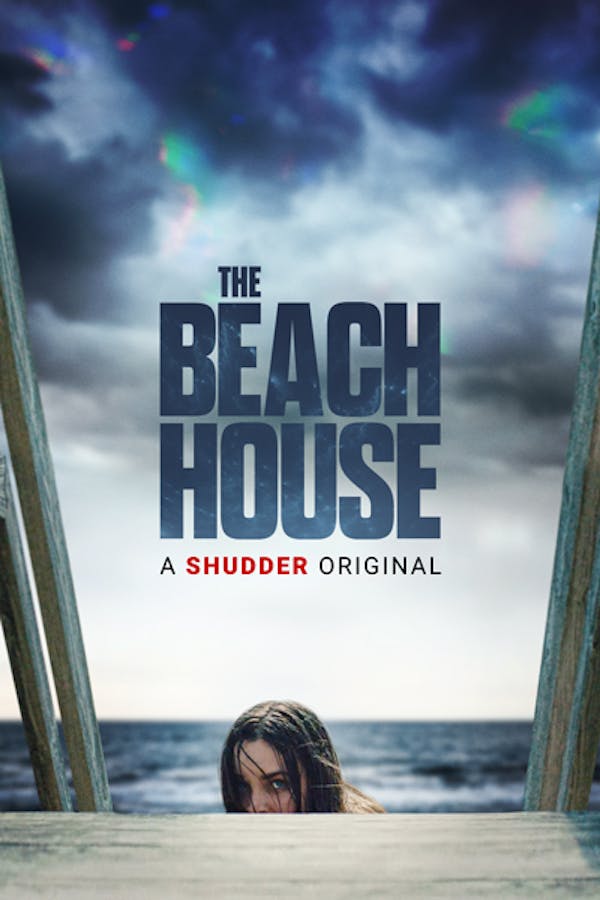 The Beach House
Directed by Jeffrey A. Brown
Escaping to his family's beach house to reconnect, Emily and Randall find their off-season trip interrupted by Mitch and Jane Turner, an older couple acquainted with Randall's estranged father. Unexpected bonds form as the couples let loose and enjoy the isolation, but it all takes an ominous turn as increasingly strange environmental phenomena begin to warp their peaceful evening. As the effects of an infection become evident, Emily struggles to make sense of the contagion before it's too late. A SHUDDER ORIGINAL.
A couple's beach getaway turns terrifying when an environmental contagion takes hold.
Cast: Liana Liberato, Noah Le Gros, Jake Weber, Maryann Nagel
Member Reviews
Definitely a divisive type of film. If you're looking for an action-packed creature feature or even something like Contagion, this isn't it. Would recommend to any fans of eco-horror, specifically Annihilation. It's beautifully shot, the SFX are excellent. I wouldn't recommend to anyone who doesn't like body horror. Overall, a solid film that captures the anxiety around climate change, and perhaps these days, the pandemic specifically.
I wasn't done- anyway. My bf can watch 10 mins of a movie and predict the rest of the movie, ruining it. This one however, he couldn't predict a single thing about it. I occasionally would glance over and he'd have this glassy eyed stare, pure confusion. The entire time. Job well done.
My bf is usually terrible to watch movies with, because he can watch the first 10 mins of a movie and ruin the whole thing.
None of the character development or backstory given early on really comes into play later. Not a lot was explained, which isn't always a bad thing but I think it hurt this movie a bit. Towards the end, I started wondering how the hell they were going to resolve any of this and ultimately it felt like they dropped the ball with the ending. I say skip this one unless you've got nothing else to watch.
Oh it was going so well & yet I feel bereft of a good ending. Perhaps the budget ran out?!? Who knows 🤷🏻‍♀️ such a shame as it really was going rather well, but I enjoyed what there was, maybe there's a Beach House 2 to explain it, in which case... save me a ticket