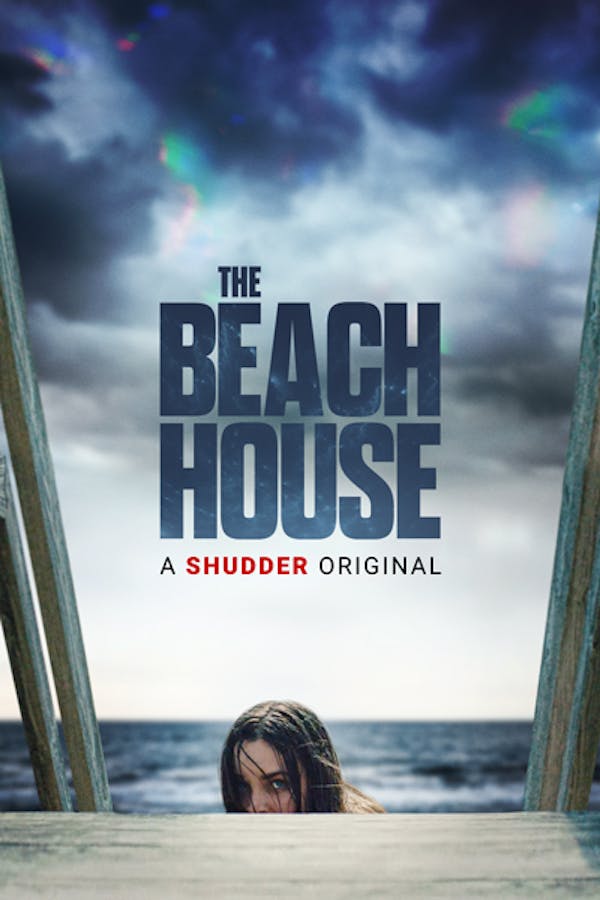 The Beach House
Directed by Jeffrey A. Brown
Escaping to his family's beach house to reconnect, Emily and Randall find their off-season trip interrupted by Mitch and Jane Turner, an older couple acquainted with Randall's estranged father. Unexpected bonds form as the couples let loose and enjoy the isolation, but it all takes an ominous turn as increasingly strange environmental phenomena begin to warp their peaceful evening. As the effects of an infection become evident, Emily struggles to make sense of the contagion before it's too late. A SHUDDER ORIGINAL.
A couple's beach getaway turns terrifying when an environmental contagion takes hold.
Cast: Liana Liberato, Noah Le Gros, Jake Weber, Maryann Nagel
Member Reviews
Oh I loved this! Lovecraftian, (Color Out of Space At the Beach), Cronenbergian, Kingish, apocalyptic, a little sci-fi & some body horror thrown in. Atmospheric & trippy. WARNING!! SPOILER! Loved the whole "xtinction event" xplaination, just enough detail 2 tease leading 2 more questions. This would b a gr8 novella! Acting was good, characters likeable. One big thing that struck me about the film is that right from the beginning, things r awkward. The director is master @ making u uncom4table from the get go. Then the discom4t just keeps getting more & more intense. Gr8 effects & atmosphere. My kinda movie.
I think this movie has an audience and it has its things but none of this was for me
If I could, I would give it 0 stars. It's boring asf.
OK, I did not like the movie itself so much... but the foreshadow alone was worth the watch, really impressive!!
it takes fooooooreeever to get started but once it does it's full-on body horror & creeping dread, surprisingly great movie