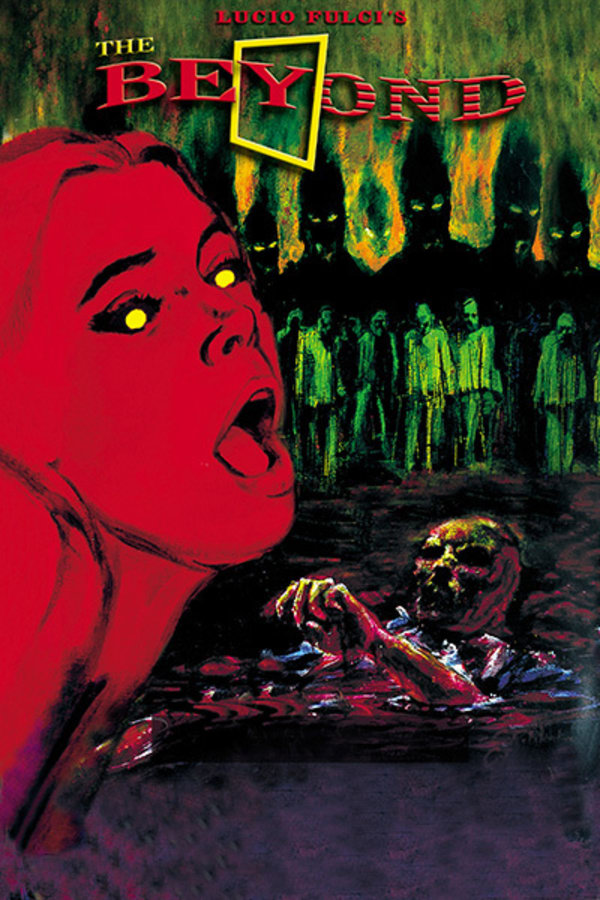 The Beyond
Directed by Lucio Fulci
In this gore classic, a woman inherits a hotel built over an entrance to Hell. But when she starts to renovate, the gates get opened, bringing forth enough demons, killer spiders, ghosts, and evil zombies to make a grand reopening highly unlikely. The middle film in Lucio Fulci's "Gates of Hell Trilogy" is considered one of his best by fans, thanks to some of the most extremely terrifying and gory sequences in horror history. Chopped by censors in 1983, it took nearly 20 years and Quentin Tarantino's help before the film saw a proper uncut release in the U.S.
In this gore classic, a woman inherits a hotel built over an entrance to Hell.
Cast: Catriona MacColl, Cinzia Monreale, David Warbeck
Member Reviews
All-time classic. I've seen it so many times, I know it by heart.
Some gory 80's grindhouse horror here! The Beyond is the middle film in the Gates Of Hell Trilogy and this comes with some killer gore and over the top death scenes. The plot had me a little lost but generally I understood it but really you'll want to watch this for the gruesome action. Music was catchy but out of place at times but that didn't effect this really. If you're looking for a movie that has great and crazy kills with gore filled scenes and not so concerned about plot check this out!
Wut? This movie is ridiculous in all the right ways. The effects are so bad but so insistent that they do get disturbing. The story makes zero sense but it's fun and surreal. Sometimes camp to the point of funny, sometimes really dark. This is the perfect movie to watch during a Halloween movie binge party.
This was so amazing, such a work of art. The scene that I love the most was the spiders eating a man alive, beautiful