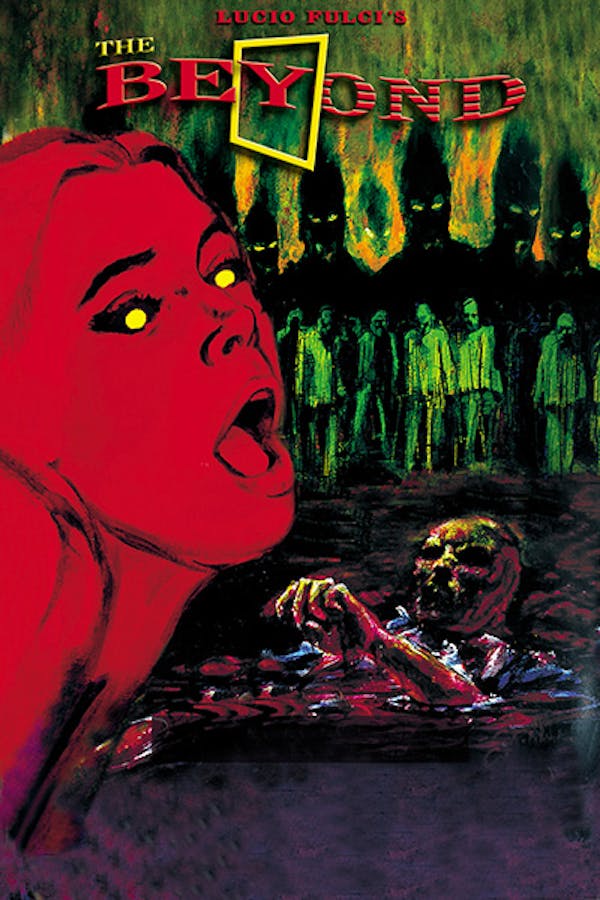 The Beyond
Directed by Lucio Fulci
In this gore classic, a woman inherits a hotel built over an entrance to Hell. But when she starts to renovate, the gates get opened, bringing forth enough demons, killer spiders, ghosts, and evil zombies to make a grand reopening highly unlikely. The middle film in Lucio Fulci's "Gates of Hell Trilogy" is considered one of his best by fans, thanks to some of the most extremely terrifying and gory sequences in horror history. Chopped by censors in 1983, it took nearly 20 years and Quentin Tarantino's help before the film saw a proper uncut release in the U.S.
In this gore classic, a woman inherits a hotel built over an entrance to Hell.
Cast: Catriona MacColl, Cinzia Monreale, David Warbeck
Member Reviews
Fulci's seminal work: A masterpiece in the genre of stream of consciousness horror and a cornerstone of Italian cult horror.
Pretty artistic. Italian horror never fails.
Interesting sepia toned opening and the gore hits quick. The plot is odd and there are a ton of things that just don't get explained. Lots of supernatural themes if you're looking in the right places. I could do without the damn spiders and wish there had been a little more explanation about the hotel's construction. This one definitely inspired some future films Zombie work - they walk slow, they're stronger than you think and you have to shoot them IN THE HEAD! That was a bit of an eye-roller but the ending, Whoa! Totally weird but surprisingly good. Overall, I enjoyed it. 4/5 for the plot full of holes.
I personally feel that Lucio Fulci's Zombi is the best of his "undead" themed films by a long shot, I can watch that one over and over. I mean what other film has a zombie fighting a shark and star's Mia Farrow's sister? With that said The Beyond is a very lovable, quirky Italian horror classic with some amazing sequences and an awesome soundtrack! It's definitely a must watch for true horror fans and especially those who love Italian horror.
this IS the definition of Italian horror.