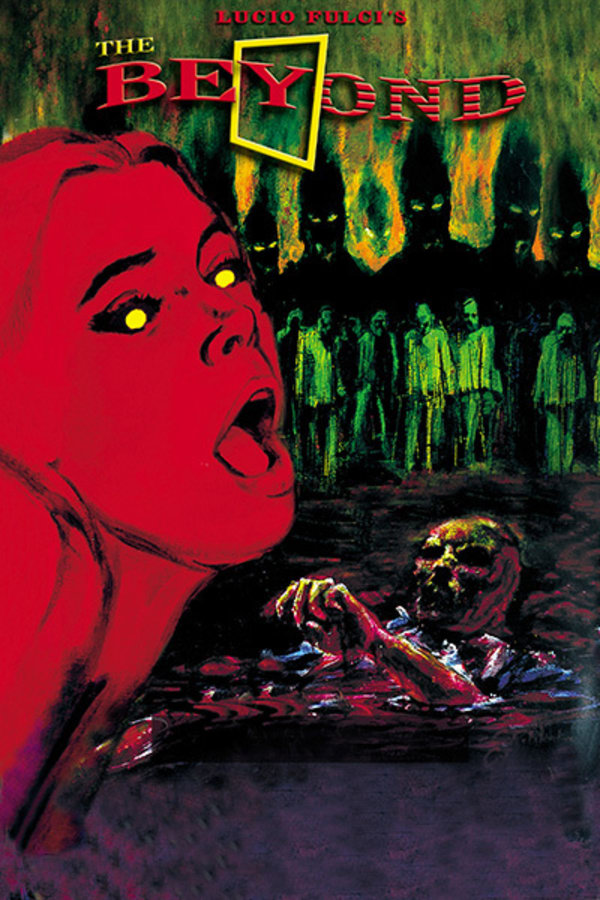 The Beyond
Directed by Lucio Fulci
In this gore classic, a woman inherits a hotel built over an entrance to Hell. But when she starts to renovate, the gates get opened, bringing forth enough demons, killer spiders, ghosts, and evil zombies to make a grand reopening highly unlikely. The middle film in Lucio Fulci's "Gates of Hell Trilogy" is considered one of his best by fans, thanks to some of the most extremely terrifying and gory sequences in horror history. Chopped by censors in 1983, it took nearly 20 years and Quentin Tarantino's help before the film saw a proper uncut release in the U.S.
In this gore classic, a woman inherits a hotel built over an entrance to Hell.
Cast: Catriona MacColl, Cinzia Monreale, David Warbeck
Member Reviews
wow.....not sure. But the gore was good.
This director is seriously extremely talented. I've watched 3 of his movies so far and all 3 greatly exceeded my expectations. The ending of this one was epic. The true master of horror right here
Argento and Fulci (or whatever their names are) are masters of their craft. Calling Fabio Frizi's beautiful, haunting music awful is insanity. And if you get hung up on the story of the Gates of Hell trilogy, then you've missed the point of Italian horror. Story is secondary to mood and atmosphere. The Beyond has mood and atmosphere in spades. It's a fever dream of images and ideas. Let it wash over you and take it in rather than trying to analyze it and you'll do fine.
I love is movie alot very good movie to watch i really joy myself watch movie are is more about them good job on movie very classic movie back day
Absolute classic. Incredibly imaginative and relentlessly sinister. I wish all horror films were up to this hallucinatory standard.