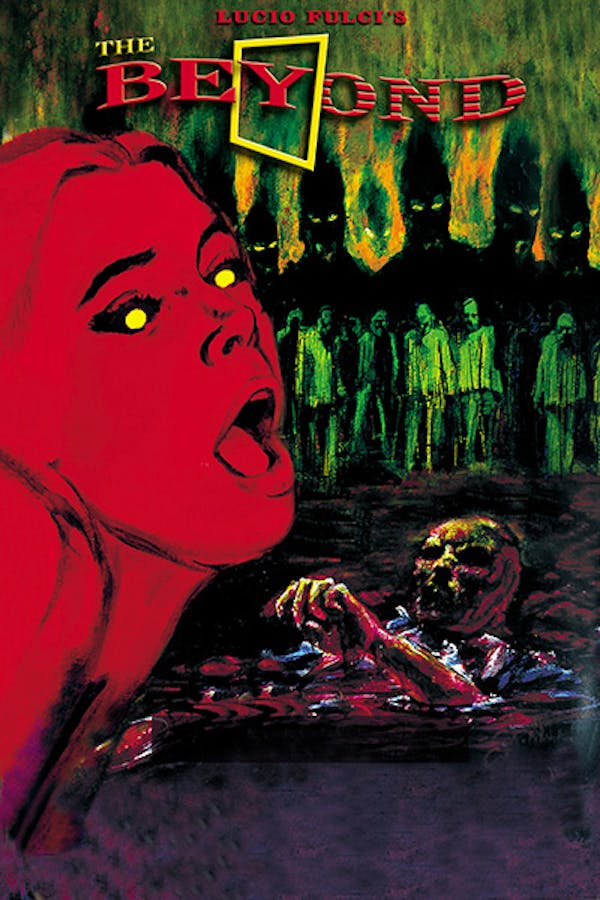 The Beyond
Directed by Lucio Fulci
In this gore classic, a woman inherits a hotel built over an entrance to Hell. But when she starts to renovate, the gates get opened, bringing forth enough demons, killer spiders, ghosts, and evil zombies to make a grand reopening highly unlikely. The middle film in Lucio Fulci's "Gates of Hell Trilogy" is considered one of his best by fans, thanks to some of the most extremely terrifying and gory sequences in horror history. Chopped by censors in 1983, it took nearly 20 years and Quentin Tarantino's help before the film saw a proper uncut release in the U.S.
In this gore classic, a woman inherits a hotel built over an entrance to Hell.
Cast: Catriona MacColl, Cinzia Monreale, David Warbeck
Member Reviews
Quite the unconventional zombie movie!
Wonky logic, but you'll never forget the gore scenes. This was my first midnight movie upon it's re-release so there's a bit of nostalgia.
Well, it's not bad, not bad at all. I enjoyed it in general but I( think I would not have miss it in my culture by not watching it either. Of course it's a old movie, so I forgive lots of ''unpleasant'' (to me) things. But the last 15-20 minutes, prior to the ending, were painful to watch. I mean... The male MC is supposed to be a doctor, right? I know he may not be a sharpshooter but.. Damn. I think almost any of us would have do better than he did. It made me unhook to be honest. But overall not a bad movie. Give it a try.
Lots of gore and a broken, jumpy disjointed plot. What's not to like? Well, maybe the doctor trying to load a revolver through the muzzle as the elevator door closes. (1:13:39)
Classic horror. Creepy, gory, and Lovecraftian.