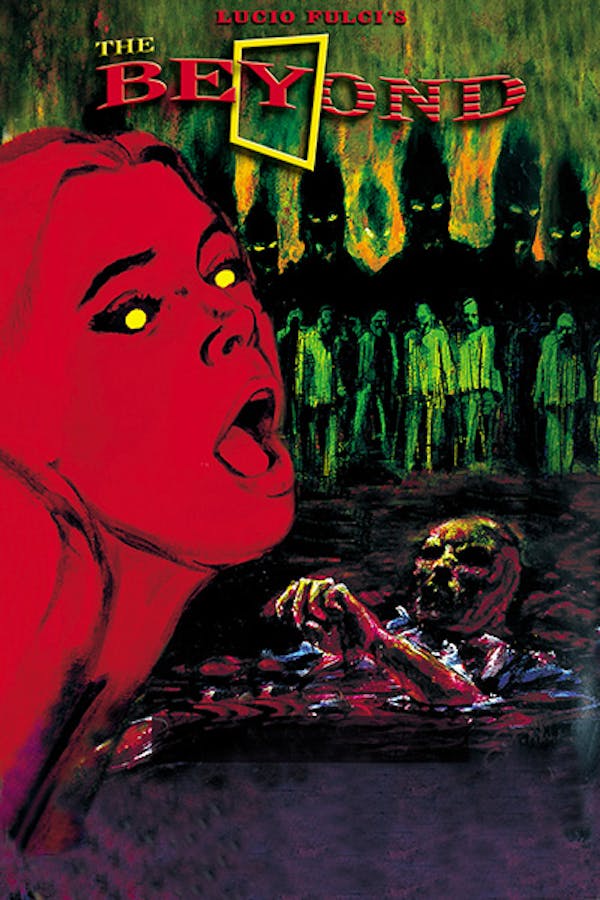 The Beyond
Directed by Lucio Fulci
In this gore classic, a woman inherits a hotel built over an entrance to Hell. But when she starts to renovate, the gates get opened, bringing forth enough demons, killer spiders, ghosts, and evil zombies to make a grand reopening highly unlikely. The middle film in Lucio Fulci's "Gates of Hell Trilogy" is considered one of his best by fans, thanks to some of the most extremely terrifying and gory sequences in horror history. Chopped by censors in 1983, it took nearly 20 years and Quentin Tarantino's help before the film saw a proper uncut release in the U.S.
In this gore classic, a woman inherits a hotel built over an entrance to Hell.
Cast: Catriona MacColl, Cinzia Monreale, David Warbeck
Member Reviews
Boring, yea a few good special effects but man was it hard to finish. The acting starts off bad and only goes down hill. I really don't get why everyone says wait until the ending, if you're into long walks on the beach, endless revolver bullets and cheesy music you will love the end and hope it never stops but for the normal people out there not worth the hour and half.
Man I've watched a ton of italian horror over the years and I think I just don't like/"get" it. Yeah, "style over substance" but to me it's not stylish enough to make up for the lacking story, acting, sound design, music, pacing... Good gore though. Still worth a watch for fans of the genre I would say. Also: the video compression is horrible, it looks like it was downloaded off of Limewire or something. I kinda expect more from a paid service tbh.
Great movie! Some of the best gore I have seen. Loved the tarantulas too.
A somewhat surreal, oddly paced, squelch*fest. Tons of Fulci fun, and unintentional humor for the slightly deranged. I actually appreciated the last 5 minutes, pretty spiffy set design. Yup, tarantulas and acid.
Fulci is one of the best giallo film makers. Thanks for the gore and tarantulas.