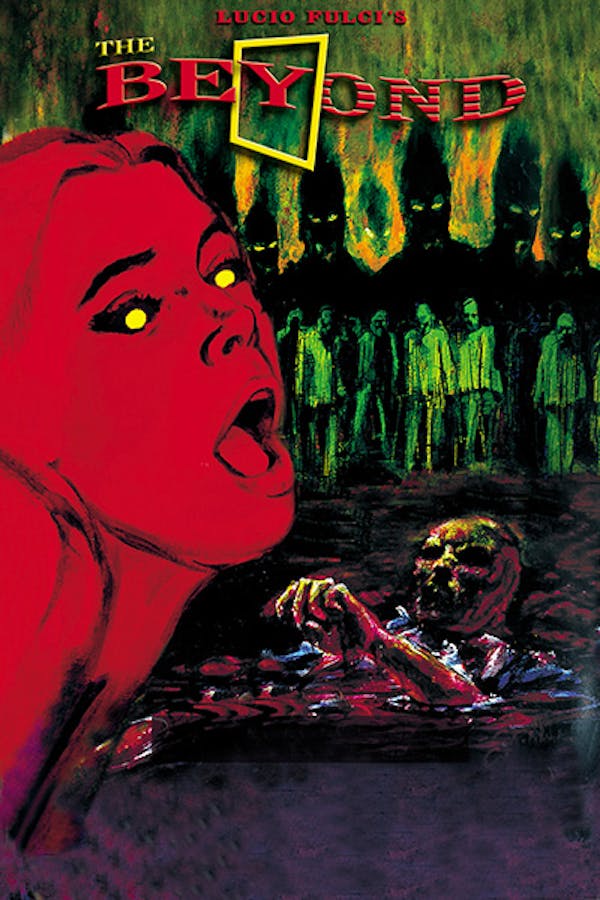 The Beyond
Directed by Lucio Fulci
In this gore classic, a woman inherits a hotel built over an entrance to Hell. But when she starts to renovate, the gates get opened, bringing forth enough demons, killer spiders, ghosts, and evil zombies to make a grand reopening highly unlikely. The middle film in Lucio Fulci's "Gates of Hell Trilogy" is considered one of his best by fans, thanks to some of the most extremely terrifying and gory sequences in horror history. Chopped by censors in 1983, it took nearly 20 years and Quentin Tarantino's help before the film saw a proper uncut release in the U.S.
In this gore classic, a woman inherits a hotel built over an entrance to Hell.
Cast: Catriona MacColl, Cinzia Monreale, David Warbeck
Member Reviews
You can see Tarantino help from first minute of the movie. It was okay. But if you have something else to watch I won't recommend it. And won't also recommend to watch it while you eat.
How did the blind run out threw door LOL this movie was hilarious but some ok effects. Good boy Dicky good boy!
Like a fever dream on film.
One of Fulci's most atmospheric, aesthetic, and mysterious horror films. A fun watch on it's own, but it really comes to life when watched within the 'Gates of Hell' trilogy. The first chapter is City of the Living Dead, followed by The Beyond, and finally The House By The Cemetery. Each has it's own flavor, but The Beyond is special in it's fever dream-like execution to it's brilliant and surprising end which Fulci sets up in the very beginning of the film. While it isn't high on narrative, it isn't too ambiguous either, just enough. After multiple viewings of this horror classic, I've come to realize that the ambiguity of the supernatural forces at work actually works for the film. Not everything has to be explained. Catherine "Catriona" MacColl and David Warbeck deliver sober performances amidst a world gone, literally to Hell. Lastly, Fulci' The Beyond provides probably one of the most original conceptions of Hell I've seen outside of Hellraiser. Worth your time.
gore was dope. kinda got lost..? hmmm i would totally watch again tho.