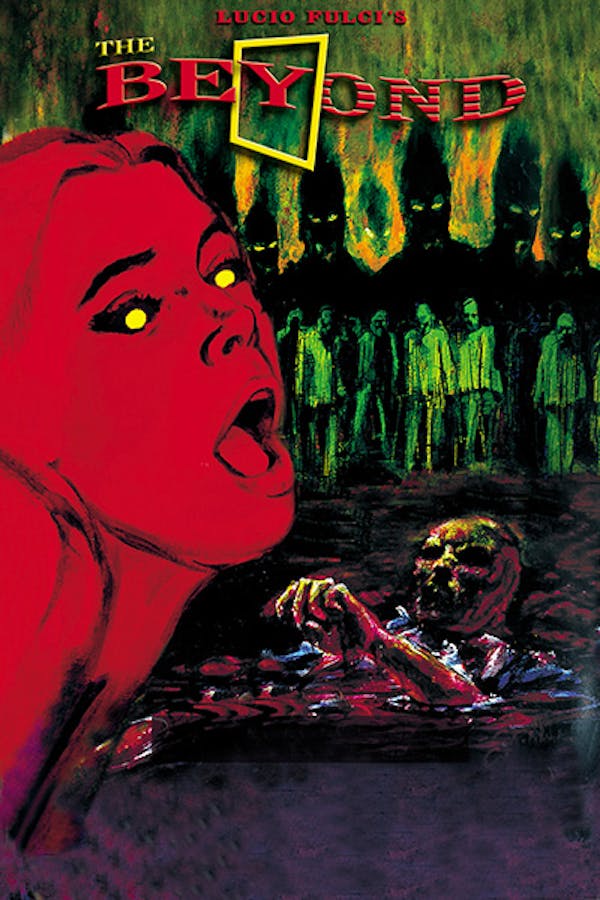 The Beyond
Directed by Lucio Fulci
In this gore classic, a woman inherits a hotel built over an entrance to Hell. But when she starts to renovate, the gates get opened, bringing forth enough demons, killer spiders, ghosts, and evil zombies to make a grand reopening highly unlikely. The middle film in Lucio Fulci's "Gates of Hell Trilogy" is considered one of his best by fans, thanks to some of the most extremely terrifying and gory sequences in horror history. Chopped by censors in 1983, it took nearly 20 years and Quentin Tarantino's help before the film saw a proper uncut release in the U.S.
In this gore classic, a woman inherits a hotel built over an entrance to Hell.
Cast: Catriona MacColl, Cinzia Monreale, David Warbeck
Member Reviews
Well, the effects are good. Acting is kind of wooden, but then again I don't expect much from Grindhouse to begin with beyond gore, more gore, and maybe a thin plot to explain why people are dying in gruesome ways. Speaking of thin plot, I know there was suppose to be one. But it was so anemic it nearly pulls a no-show. Kind of boring overall. And that's coming from someone who had the bad idea to decide to eat supper while watching a Grindhouse movie. As a schlocky horror movie, it's watchable... if you're not eating. But not particularly good.
The plot was convoluted and didn't make any sense. There was no clear resolution or explanation. The pacing- much like the first film in this trilogy was AWFUL. The gore and practical effects were fun to watch, however, they do not make up for the fact that I feel like so much time was spent just to go absolutely nowhere. Not a fan. I will not be watching the third one in this series. I want the time I wasted on these films back, please.
doesnt really make any sense, just a series of spooky set pieces really. but the music and shots are top tier