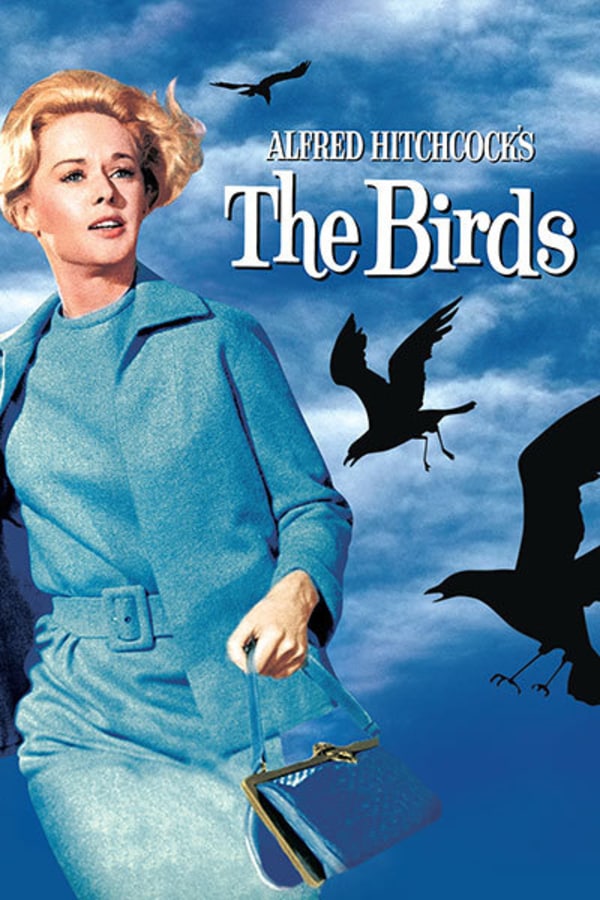 The Birds
Directed by Alfred Hitchcock
A powerful, terrifying study of paranoia and hysteria in the wake of unexplained chaos, THE BIRDS is one of Alfred Hitchcock's most iconic films. It all begins rather innocuously, as a beautiful, strong-willed socialite (Tippi Hedren, in her film debut) travels to the coastal town of Bodega Bay to hook up with a rugged fellow (Rod Taylor) she's only just met. Once there, however, bizarre things start happening. The birds, you see, are behaving strangely...Using impressive visual effects and creating some of the most iconic and famous staging of his career, Hitchcock delivers one of the most chilling and entertaining classics of all time.
Tippi Hedren as a beautiful blonde who, with her fiance, must fight for her life against a deadly force that can't be explained-or stopped.
Cast: Rod Taylor, Tippi Hedren, Jessica Tandy
Member Reviews
Way too long, wanted something more suspenseful then a bunch of people standing around talking about feelings and birds.
Love this one. Dishy Rod Taylor is a plus.
best classic ever from a master of horror
Its still a terrific movie. Makes you think twice when you see a flock of birds.
it was great when i 1st saw it, and its still great. Make you think twice when you see a flock of birds.