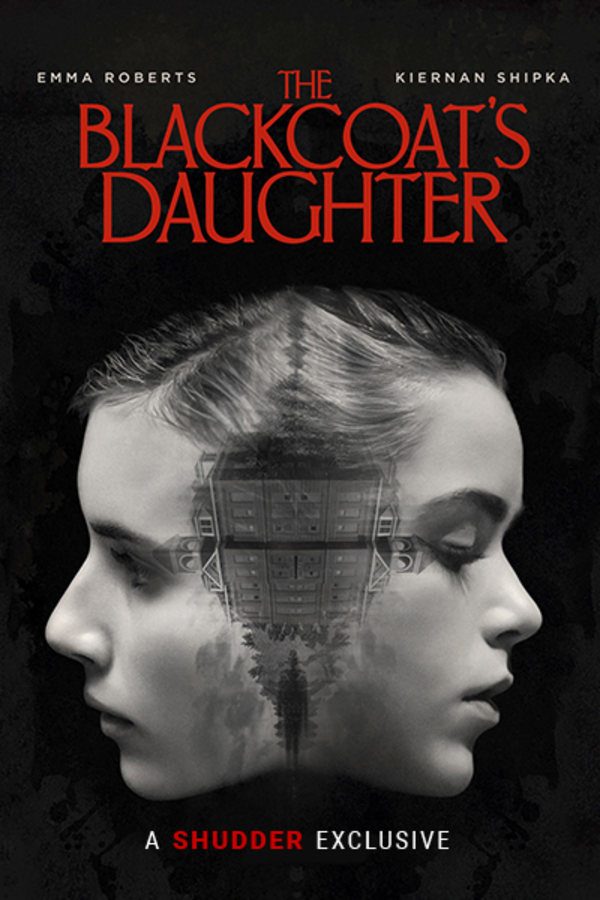 The Blackcoat's Daughter
Directed by Osgood Perkins
An unseen evil affects two girls staying at a boarding school over winter break. Rose (Lucy Boynton) is fretting over an unplanned pregnancy and Kat (Kiernan Shipka) has convinced herself her parents are dead, giving the entity the perfect cover to start turning the young women inside out. And then there's Joan (Emma Roberts), who's just left an asylum and is heading to the girl's school… What's really going on? Director Oz Perkins' (I AM THE PRETTY THING...) dread-inducing debut is an ingeniously crafted horror mystery that will keep you guessing until the final chilling frame.
An unseen evil affects two teen girls staying at a boarding school over winter break.
Cast: Emma Roberts, Lauren Holly, Kiernan Shipka
Member Reviews
Sloooow burn horror that gets briefly interesting, before descending into well worn territory. Worth a try, but I didn't really dig it
This is a SLOW but intriguing movie loved how the time line was juggled made it more interesting
I loved this movie. I'll admit it isn't for everyone. While I find certain slow burns tedious (I Am The Pretty Thing That Lives In The House for example) this one is just so filled with dread and you're constantly questioning yourself.
Meh. Acting is okay. Shot composition is pretty. A somewhat slapdash film. I have all the patience in the world for slow-burns, but feel that this story could've been told much better.