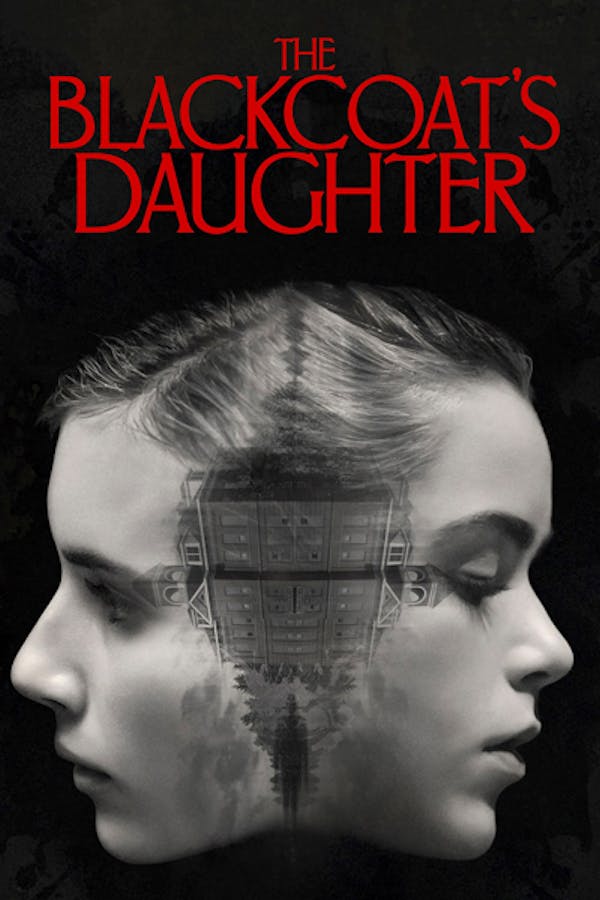 The Blackcoat's Daughter
Directed by Osgood Perkins
An unseen evil affects two girls staying at a boarding school over winter break. Rose (Lucy Boynton) is fretting over an unplanned pregnancy and Kat (Kiernan Shipka) has convinced herself her parents are dead, giving the entity the perfect cover to start turning the young women inside out. And then there's Joan (Emma Roberts), who's just left an asylum and is heading to the girl's school… What's really going on? Director Oz Perkins' (I AM THE PRETTY THING...) dread-inducing debut is an ingeniously crafted horror mystery that will keep you guessing until the final chilling frame.
An unseen evil affects two teen girls staying at a boarding school over winter break.
Cast: Emma Roberts, Lauren Holly, Kiernan Shipka
Member Reviews
A slow build, eerie and effective little horror film... loved it.
I liked the movie just super slow
Given the cast, I was surprised that this film is just hard to watch. Period.
The biggest standout element of the film is it's non-linear narrative style which keeps you guessing, while a bit confused, which could can be both positive and negative. With a little reflection at the end, the pieces do fit together to create a bit more of a standard possession story, so the disjointed storytelling does save it from being too run of the mill, while adding to the constant feeling on unease. Otherwise, the tone is a consistently bleak slow burn, with some great scenes of genuine tension consisting of little more than dialogue and the unnervingly dissonant score.
It's all about ambiance. It's a slow burn. The acting is fine and the story is ok. The cinematography is great. You'll like it if you're in a contemplative mood.