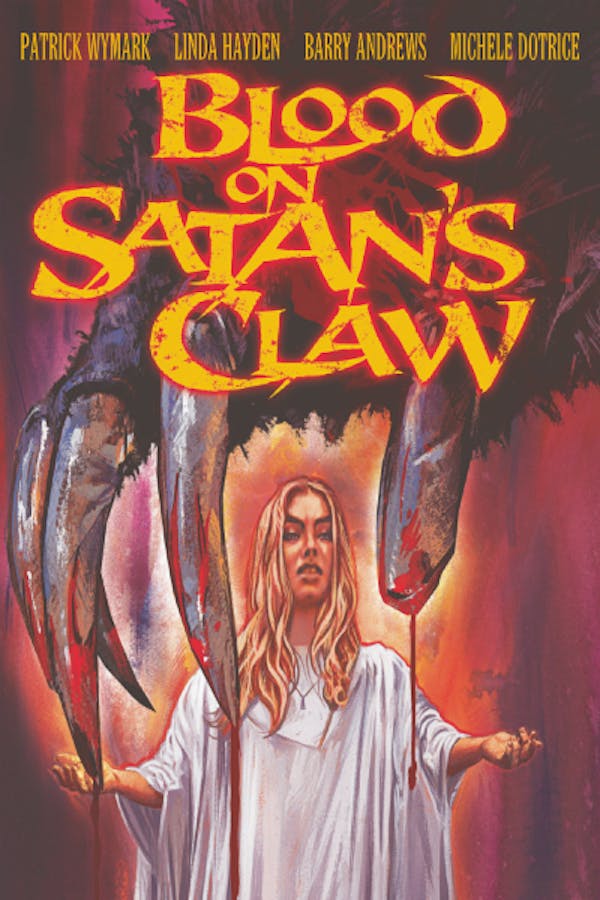 The Blood on Satan's Claw
Directed by Piers Haggard
After a beastly creature's bones are unearthed in a small British village, the teenagers quickly fall under the spell of a Satanic entity who gives them each a yucky patch of furry skin. Led by the seductive Angel Blake (Linda Hayden), the kiddies form a cult and start playing deadly games with their elders– and anyone who gets in their way! Though overshadowed in horror history by THE WICKER MAN, BLOOD ON SATAN'S CLAW is arguably as chilling.
Teens from a small British village fall under the spell of a Satanic beast in this British horror classic.
Cast: Patrick Wymark, Linda Hayden, Barry Andrews, Michele Dotrice
Member Reviews
good movie ruined by the ending
Love a 70's horror movie, the locations and old english buildings really add to the atmosphere...