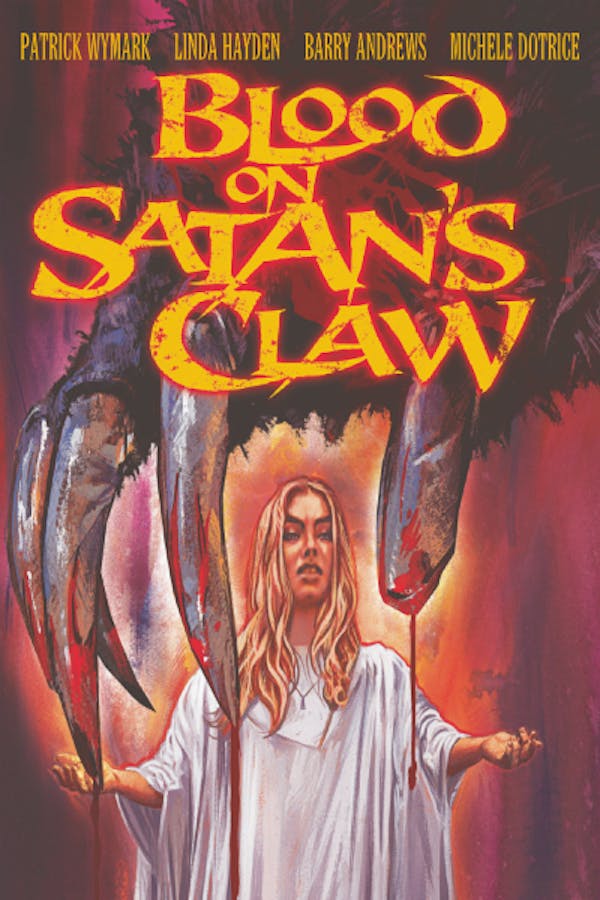 The Blood on Satan's Claw
Directed by Piers Haggard
After a beastly creature's bones are unearthed in a small British village, the teenagers quickly fall under the spell of a Satanic entity who gives them each a yucky patch of furry skin. Led by the seductive Angel Blake (Linda Hayden), the kiddies form a cult and start playing deadly games with their elders– and anyone who gets in their way! Though overshadowed in horror history by THE WICKER MAN, BLOOD ON SATAN'S CLAW is arguably as chilling.
Teens from a small British village fall under the spell of a Satanic beast in this British horror classic.
Cast: Patrick Wymark, Linda Hayden, Barry Andrews, Michele Dotrice
Member Reviews
I found it enjoyable for the most part. The music though is really loud and piercing. Also if you're actually reading this before watching the film there is a graphic rape scene, so be warned if you are sensitive to that kind of thing. Enjoy!
A tasty piece of folk horror.
Not bad at all for a film from 1970.
Interesting as a film time capsule. The costumes, sets, and photography are quite good. The acting is okay. Special makeup effects not so much. The score is standard for this decade. The story moves slow and is a bit murky in spots. It wants to be a sexy Hammer horror but falls short of the mark.
Pretty solid! Has Hammer film vibes without being quiet so cheeseball. Watch it for the mood and the awesome rural shooting locations and solid set design & costumes. If there's any period inaccuracies, I'd definitely be curious to read through, because it felt a lot more immersive, which marks an improvement from Tigon's earlier (1965) Witchfinder General.