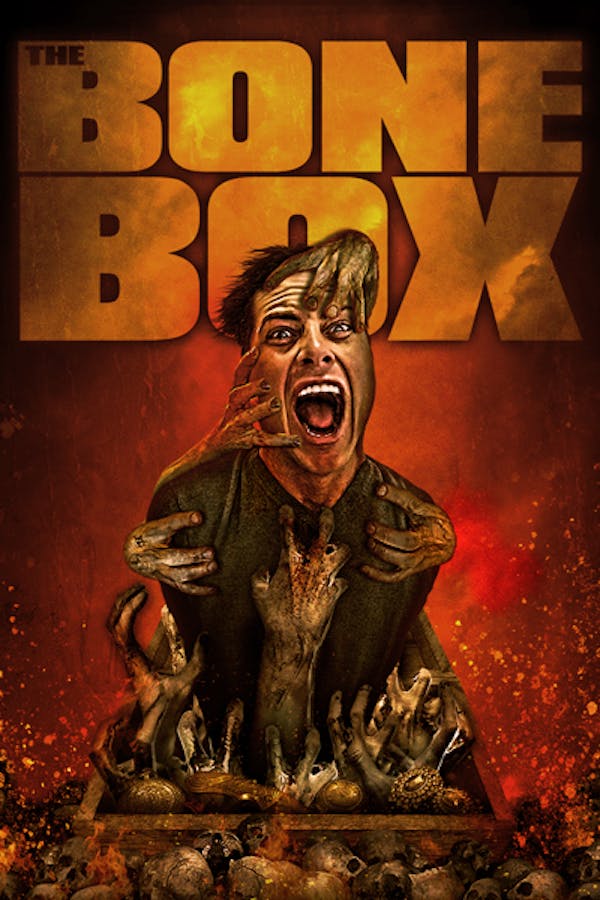 The Bone Box
Directed by Luke Genton
Tom is depressed, grieving and in debt, but he's got a plan: graverobbing. After desecrating their resting places of rich townspeople, Tom begins hearing and seeing strange things that seem to coincide with the deaths of those he robbed. Is his conscience playing a trick on him, or is he haunted?
After robbing a number of graves, a desperate man believes he is haunted.
Cast: Michelle Krusiec, Aaron Schwartz, Gareth Koorzen, David Chokachi, Jamie Bernadette
Member Reviews
In the first ten minutes we have a guy "sneaking" around a cemetery and somehow eluding the security guards -- repeatedly -- even though he is carrying the world's brightest lantern. Then the script calls for him to explain that people historically robbed graves for medical studies (WHAT?!?!? NO WAY!) like it's truly esoteric knowledge. The kicker is when he talks about "this guy" Ed Gein and we're supposed to believe this is also uncommon knowledge. Annoying.
All variations of old themes, but the performance by Gareth Koorzen as Michael is excellent and carries the film.
Yawn! Omg this was the SLOWEST, most boring movie EVER. Nothing at all scary, the "ghosts" were regular people in regular clothing who would walk by his room occasionally...stuff like that. I just watched it and I could not even tell you the characters names or backstory is, that's how much it stunk. Sorry. I don't like to speak ill of anybody's hard work, but I would recommend skipping this
ZzzZzzZzz....Not the least bit frightening OR interesting