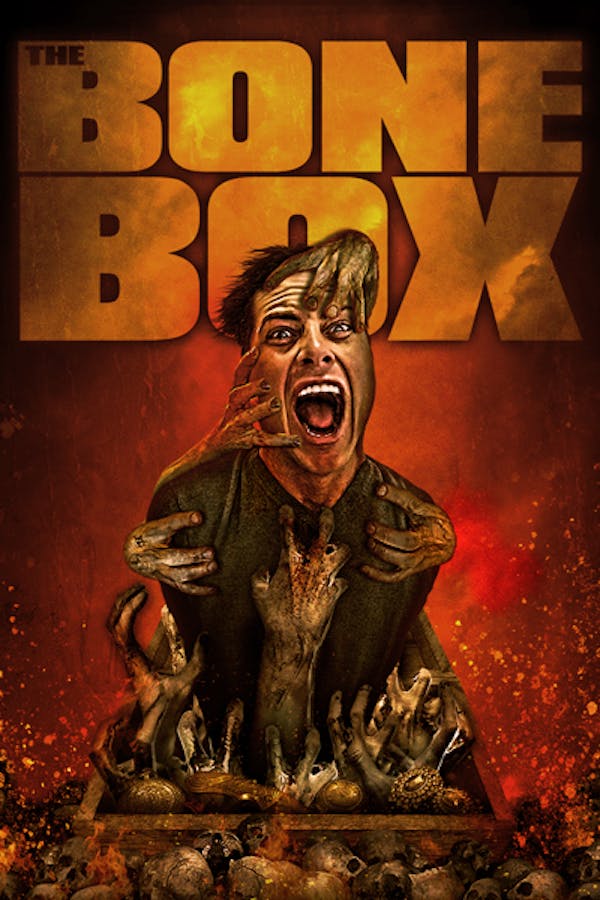 The Bone Box
Directed by Luke Genton
Tom is depressed, grieving and in debt, but he's got a plan: graverobbing. After desecrating their resting places of rich townspeople, Tom begins hearing and seeing strange things that seem to coincide with the deaths of those he robbed. Is his conscience playing a trick on him, or is he haunted?
After robbing a number of graves, a desperate man believes he is haunted.
Cast: Michelle Krusiec, Aaron Schwartz, Gareth Koorzen, David Chokachi, Jamie Bernadette
Member Reviews
Gee mister, I don't see you hiding behind that there tree holding a big, bright-ass lantern! That was your early warning sign of whether you should proceed, or not. A positive takeaway...I've seen much worse on Shudder.
A bad rewrite of "The Tell-Tale Heart".
Interesting idea, absolute horrible acting.
Really Awful. The lead actor was terrible and the opening sequence lasted way too long and didn't make sense. Full of plot holes and confusion.