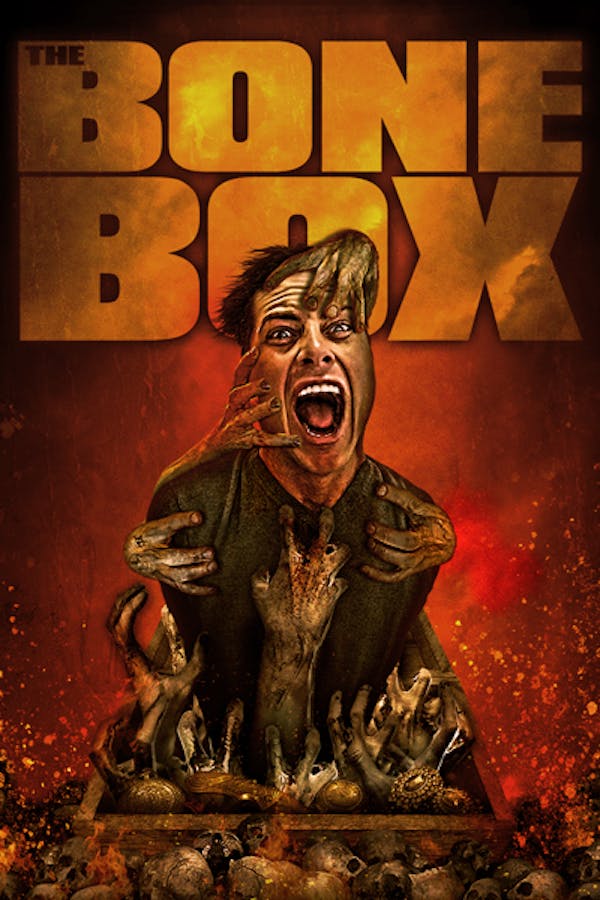 The Bone Box
Directed by Luke Genton
Tom is depressed, grieving and in debt, but he's got a plan: graverobbing. After desecrating their resting places of rich townspeople, Tom begins hearing and seeing strange things that seem to coincide with the deaths of those he robbed. Is his conscience playing a trick on him, or is he haunted?
After robbing a number of graves, a desperate man believes he is haunted.
Cast: Michelle Krusiec, Aaron Schwartz, Gareth Koorzen, David Chokachi, Jamie Bernadette
Member Reviews
Meh...kind of predictable. Not bad.. just not great
Very low budget, but entertaining nonetheless. It is a little slow paced but goes a bit deeper into its characters and atmosphere
I didn't really enjoy this film. It seemed all over the place.
Really annoyed so far half way through an I wish this guy would just take a nap or chill for a minute. Also it's so gross when people throw up in films they rarely rinse their mouths out and star talking and even kissing another person.
There's a lot about this movie that could have been a lot better. The acting was alright overall, but the characters were kind of "half baked" and not well-developed. The plot was simple and absolutely predictable, and had a lot of pretty obvious plot holes or poorly thought out scenes. Most seasoned horror fans won't find it scary at all; more sad, honestly. I just feel a bit depressed after watching it. It wasn't awful, but wasn't great, either. It seems like this is Luke Genton's debut as a director; everything is a learning experience, and I hope that there were a lot of lessons learned from the experience of making this movie! Maybe the next one will scare me right out of my pants!