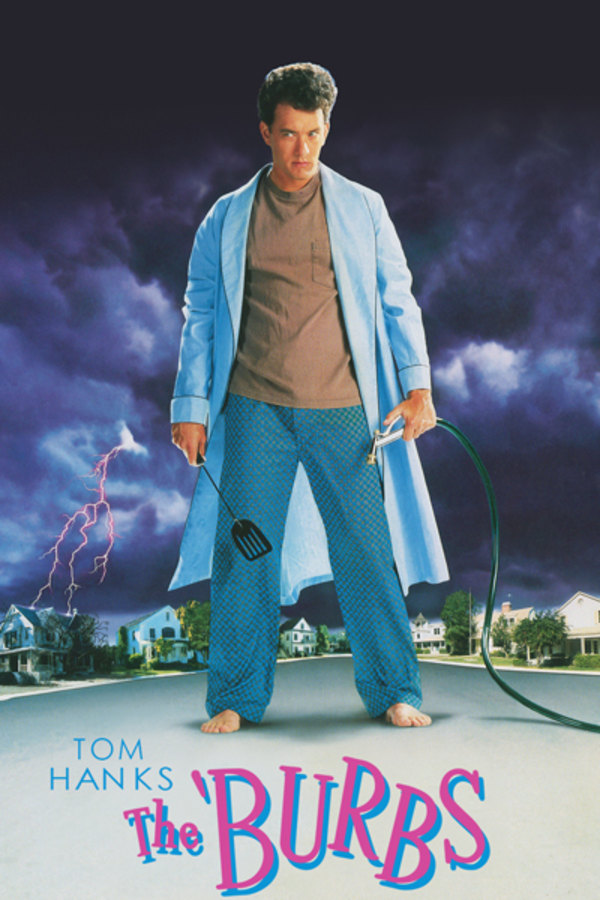 The Burbs
Directed by Joe Dante
Settling in for some time off in his suburban home, Ray Peterson's (Tom Hanks) vacation becomes a horror when the Klopeks, a suspiciously odd family, move in down the block. Enlisting the aid of his paranoid buddy, Art (Rick Ducommun), and his militia-man neighbor, Rumsfield (Bruce Dern), Ray sends his son and wife (Carrie Fisher) away on a trip while he investigates the Klopeks. When a neighbor disappears, Ray and his cohorts risk their lives to save their cul-de-sac from the clutches of evil.
In Joe Dante's classic, residents on a suburban street are convinced that the new neighbors are a murderous Satanic cult.
Cast: Tom Hanks, Carrie Fisher, Bruce Dern, Corey Feldman, Henry Gibson, Wendy Schaal
Member Reviews
This is a fond memory from childhood. You gotta love 80's horror/ comedy movies.
"Satan is good. Satan is our friend." Classic.
Wonderful suburban paranoia