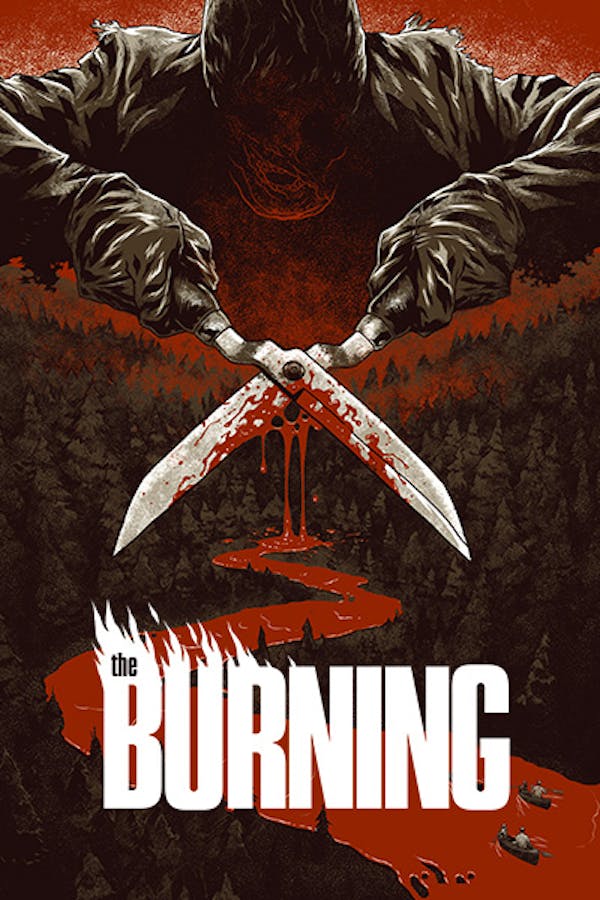 The Burning
Directed by Tony Maylam
When an ill-advised prank misfires, summer camp caretaker Cropsy is committed to hospital with hideous burns. Released after five years, hospital officials warn him not to blame the young campers who caused his disfigurement. But no sooner is Cropsy back on the streets than he's headed back to camp with a rusty pair of shears in hand, determined to exact his bloody revenge. Contains strong language, sexual scenes, violence and gore.
Five years after he is horribly burned during a prank gone wrong, a summer camp caretaker returns to exact his bloody revenge.
Cast: Brian Matthews, Leah Ayres, Brian Backer, Jason Alexander
Member Reviews
Loved this movie can't believe I have never seen this until now!
A bit run-of-the-mill, but a decent slasher with some familiar faces. The Tom Savini effects are great, as always. Its production predates the more popular Friday the 13th, but is very similar to it.
There are like 6 fake jump scares and the first kill (no the prostitute doesn't count) is like 50 minutes in. Absolutely shit
i liked it , couldnt miss a second
i enjoyed this slasher movie, it had a great score and good practical effects. the lighting for the night time could have been a little more brighter.If your a fan of Friday the 13th, sleep away camp or the magic behind tom savini and like jump scares i would highly recommend this movie. also i would like to state, i am glad i finally got to see this piece of horror cinema because it is very hard to find (thanks again shudder, please bring more slasher movies to this streaming service)