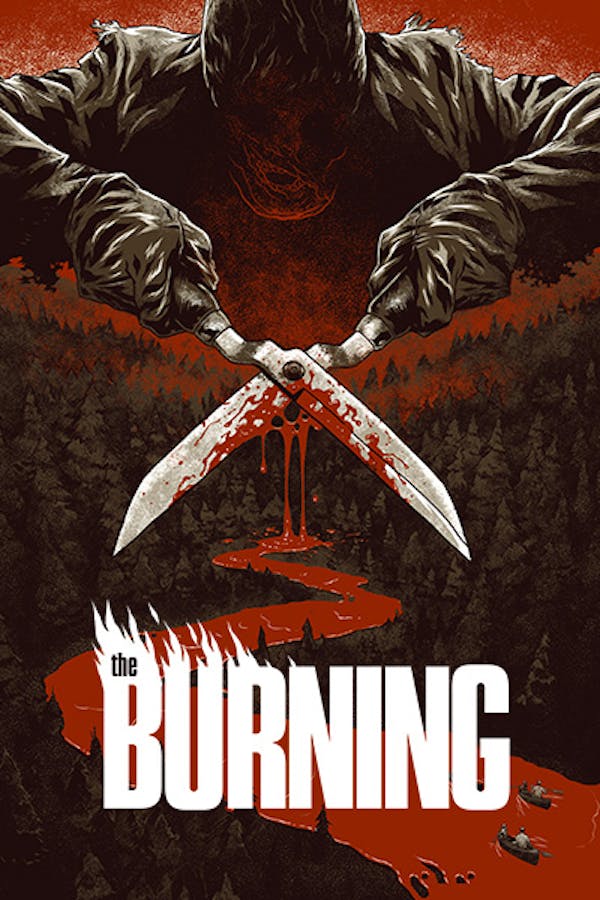 The Burning
Directed by Tony Maylam
When an ill-advised prank misfires, summer camp caretaker Cropsy is committed to hospital with hideous burns. Released after five years, hospital officials warn him not to blame the young campers who caused his disfigurement. But no sooner is Cropsy back on the streets than he's headed back to camp with a rusty pair of shears in hand, determined to exact his bloody revenge. Contains strong language, sexual scenes, violence and gore.
Five years after he is horribly burned during a prank gone wrong, a summer camp caretaker returns to exact his bloody revenge.
Cast: Brian Matthews, Leah Ayres, Brian Backer, Jason Alexander
Member Reviews
Deadly dull, slow pacing, with lukewarm dialog at best, Jason Alexander in his "I'll be George Costanza, someday" lazy acting, and a slasher/pervert that's only memorable for Tom Savini's over-the-top burnface mask, who shows up only after an hour of mindless red herring shots and gratuitous half-naked women, this film is one that should be forgotten. The Burning? More like The Boredom.
Great 80's horror flick, always enjoy every time I watch.
Very good slasher! Also interesting to see many young actors that went on to have huge careers.
Still a 'deformed psycho-stalker set loose on naked girls and their scummy kind-of boyfriends at a summer camp' movie, only this one has Jason Alexander and his tight, white buns in it ;) Also, killer music. It gets that extra skull for the ending.