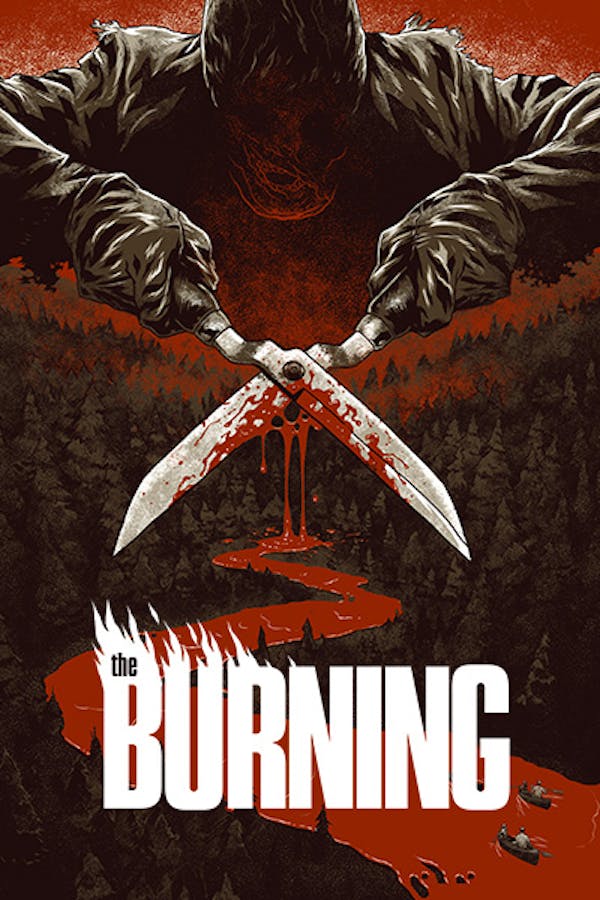 The Burning
Directed by Tony Maylam
When an ill-advised prank misfires, summer camp caretaker Cropsy is committed to hospital with hideous burns. Released after five years, hospital officials warn him not to blame the young campers who caused his disfigurement. But no sooner is Cropsy back on the streets than he's headed back to camp with a rusty pair of shears in hand, determined to exact his bloody revenge. Contains strong language, sexual scenes, violence and gore.
Five years after he is horribly burned during a prank gone wrong, a summer camp caretaker returns to exact his bloody revenge.
Cast: Brian Matthews, Leah Ayres, Brian Backer, Jason Alexander
Member Reviews
Are you like I was and considering watching this low grade Friday the 13th rip-off to see a young George Costanza as a pawn in a murderous game? Well I'm here to confirm that Mr Jason Alexandre does indeed make frequent appearances in this film, no one scene wonder, he has a full roll! So if you have enough love for Seinfeld and 80s slashers that may be enough to keep you entertained :)
It takes a long time before the killing starts, but it's still pretty decent.
An unexpected forgotten gem of the early slasher genre, The Burning originally met with middling reviews due to the infamously slasher packed year of 1981. Luckily, time has been good to Tony Maylam's campfire tale, as it has since undergone a much deserved reappraisal, and become a cult classic.
A cut above! If all 80s slasher movies were this good, the subgenre never would have gone away. I've seen it three times over the years and would watch it again!