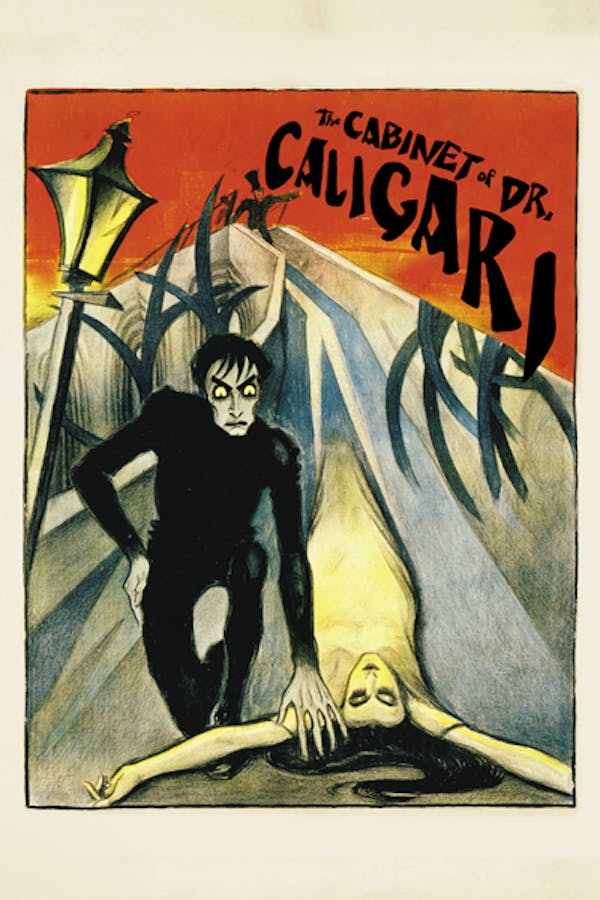 The Cabinet of Dr Caligari
Directed by Robert Wiene
This still scary German silent is one of the most important horror films ever made. At the local town fair, the creepy Dr. Caligari sets up shop with a sleepwalking assistant. Soon enough, those who cross their path begin turning up dead. Featuring a stunningly gorgeous set design inspired by the angular extremities of German expressionist art, a subtle prediction of the dark direction Germany was headed, and a twist-ending that's been copied by countless filmmakers all over the world, THE CABINET OF DR. CALIGARI is a must-see for any true horror fan.
This still scary German silent is one of the most important horror films ever made.
Cast: Werner Krauss, Conrad Veidt, Friedrich Feher
Member Reviews
This is the first full length silent film I have watched until the end. Was surprised at how immersed in the story I became. Everyone raves about it, but the set design was so great. Reminded me of Tim Burtons aesthetic quite a bit. Overall good movie.
Plot really stuck with me after the movie and after pondering it for awhile, even more questions came up. With the combination of the set design and plot, it truly left me feeling like i was in an altered state. Initially it wouldn't have even really registered as a horror film to me but towards the end i felt a strange unease which i wasn't expecting so i can only imagine how audiences back then felt. Overall just pure artistry and it's no wonder so many films were influenced by it, and even subcultures, that one Bauhaus album comes to mind
This is a movie that sort of crept up on me on how much I enjoyed it
People love to rave about the german expressionism design choices but fail to mention that this movie has very few sets, it gets old FAST. Just because it's groundbreaking doesn't mean it's not boring.