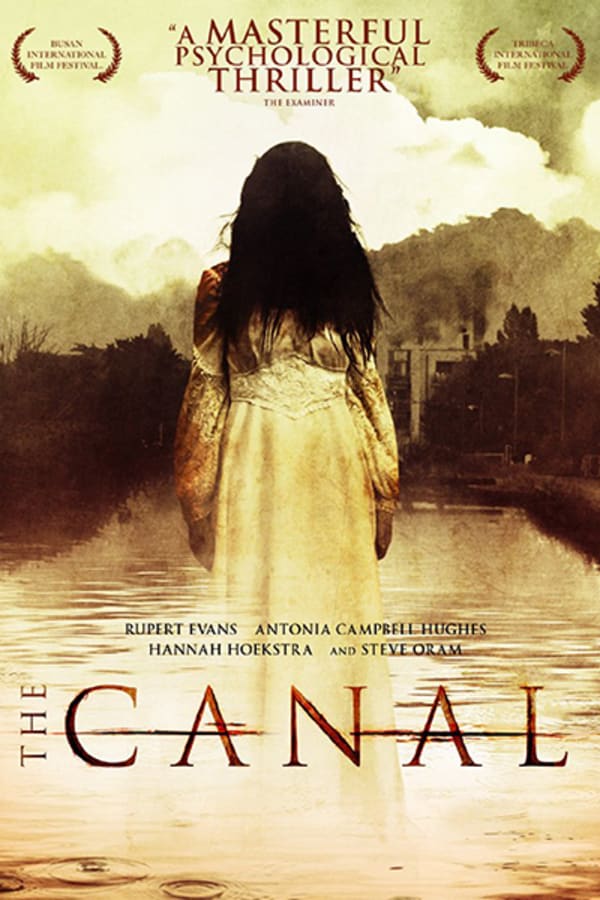 The Canal
Directed by Ivan Kavanagh
Whilst sorting through film footage of a horrific 1900s murder case, archivist David (Rupert Evans) discovers his family home was the scene of the gruesome crime in question. Initially dismissing the case as ancient history, David begins to question everything when the horrific crimes of the past bleed into reality. Teetering on the brink of insanity, a shattering betrayal sends David over the edge as he finds himself embroiled in a sinister plot. Based on an Irish ghost story, Ivan Kavanagh's THE CANAL is an effective murder mystery with a compelling supernatural twist. Contains sexual scenes, violence and gore.
A film archivist is haunted by a turn-of-the-century murder in this acclaimed Irish horror.
Cast: Rupert Evans, Antonia Campbell-Hughes, Hannah Hoekstra
Member Reviews
Not sure what I think of this? It was a little confusing and definitely not scary. The ghost story wasn't bad but I wished it had ended differently!
i love when the physical effect a movie gives you never leaves, just kinda lingers. that a good movie makes😉 i didn't wanna look away for even a second. shock value 10...right there at the end, they slap you silly with
One of the better films I've watched on Shudder. At first, the movie's rather predictable, but the ending makes up for it. Overall, not great, but not terrible either.
Moments of confusion with the story line making it difficult to follow at times.