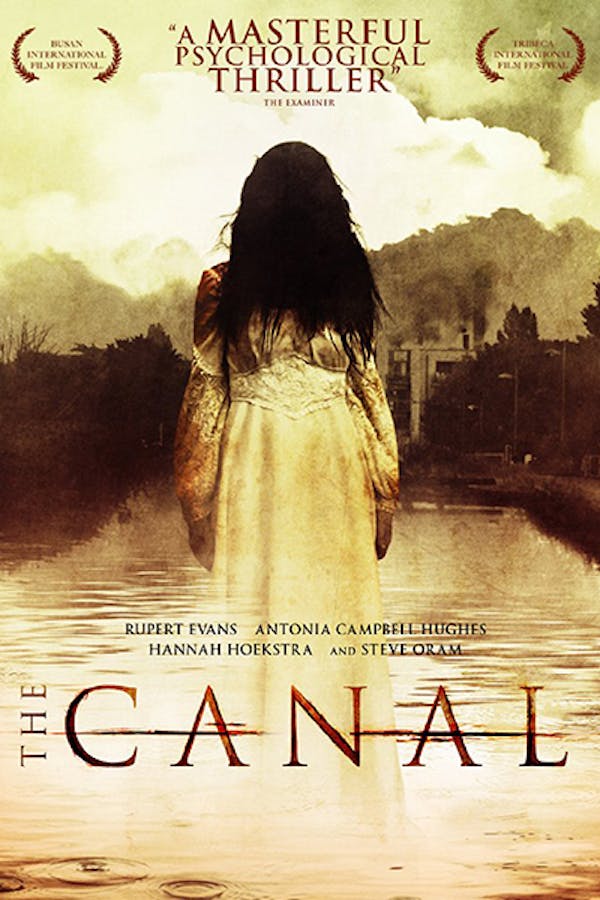 The Canal
Directed by Ivan Kavanagh
Whilst sorting through film footage of a horrific 1900s murder case, archivist David (Rupert Evans) discovers his family home was the scene of the gruesome crime in question. Initially dismissing the case as ancient history, David begins to question everything when the horrific crimes of the past bleed into reality. Teetering on the brink of insanity, a shattering betrayal sends David over the edge as he finds himself embroiled in a sinister plot. Based on an Irish ghost story, Ivan Kavanagh's THE CANAL is an effective murder mystery with a compelling supernatural twist. Contains sexual scenes, violence and gore.
A film archivist is haunted by a turn-of-the-century murder in this acclaimed Irish horror.
Cast: Rupert Evans, Antonia Campbell-Hughes, Hannah Hoekstra
Member Reviews
Insanity or supernatural psychopath?... Cool movie!
Psychological thriller about 'Stigmatised property'- an all too common occurrence glossed over by estate agents! Really cleverly explores the blurred line between sanity and madness that any interaction with the paranormal creates.
Wow I have chills typing this. Truly mind-bending and unnerving. I watch so many horror movies that I have developed a high tolerance and it takes a lot to scare me. This surpassed my tolerance for sure. How am I gonna go to sleep now lol
I really wanted to watch this movie, BUT the closed captions trailed the action that I was left with choosing no CC or no movie. Sadly, I those not to watch.
Really enjoyed this movie .