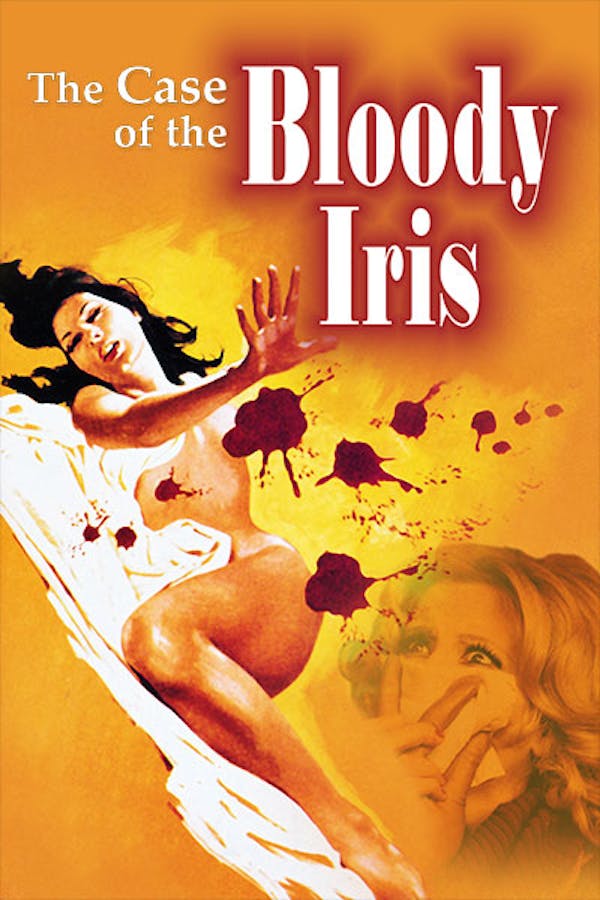 The Case of the Bloody Iris
Directed by Giuliano Carnimeo
A model is stalked by a killer after moving into an apartment where a two young women were viciously slain. Now Jennifer (giallo goddess Edwige Fenech) has to figure out how to expose the masked maniac with a taste for luscious ladies before she becomes the next victim. Is it her group sex cult member ex-hubby? A predatory lesbian neighbor? The deformed son of a sinister widow? Or the building's blood-phobic architect? Italian horror screenwriting legend Ernesto Gastaldi's (TORSO) scary script is too good for us to spoil what happens in the fearsome final act.
A model is stalked by a killer after moving into a room where a murder took place.
Cast: Edwige Fenech, George Hilton, Annabella Incontrera
Member Reviews
Jennifer is a real slut BUT that's what makes this a very good Giallo!! ;)
I am very new to the galio genre but i always liked the 70s french vampire movies. I likef this one more than all the colors of dark it was faster paced and easy to follow. The star is georgous, i will be seeking out more of her movies.
I have a soft spot for the giallo films as no matter how crazy the plot I always seem to enjoy them and this is no different! I would say that if you don't enjoy the genre then this probably wouldn't be for you.
Giallo is the sleaziest colour.
If beautiful, naked women and terrifying, bloody murder is your thing, then you might enjoy this film.