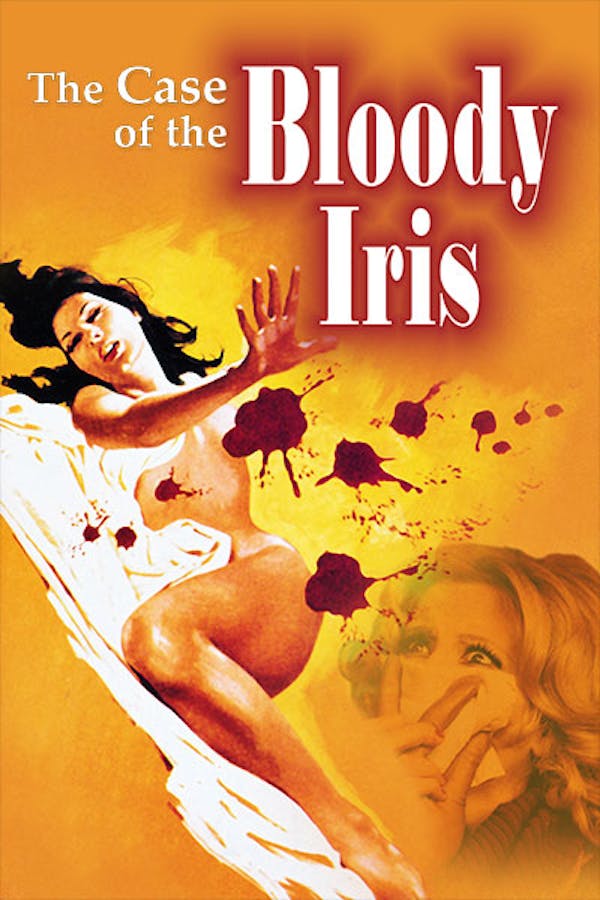 The Case of the Bloody Iris
Directed by Giuliano Carnimeo
A model is stalked by a killer after moving into an apartment where a two young women were viciously slain. Now Jennifer (giallo goddess Edwige Fenech) has to figure out how to expose the masked maniac with a taste for luscious ladies before she becomes the next victim. Is it her group sex cult member ex-hubby? A predatory lesbian neighbor? The deformed son of a sinister widow? Or the building's blood-phobic architect? Italian horror screenwriting legend Ernesto Gastaldi's (TORSO) scary script is too good for us to spoil what happens in the fearsome final act.
A model is stalked by a killer after moving into a room where a murder took place.
Cast: Edwige Fenech, George Hilton, Annabella Incontrera
Member Reviews
Written by the legendary Ernesto Gastaldi and with a groovy musical score by Bruno Nicolai, this very good giallo features both the gorgeous Edwige Fenech and classy George Hilton.
Pretty decent. It's got all the necessary giallo trappings.
another great "who done it" giallo
Typical Edwige Fenech giallo. French-Italian scream queen Fenech is stunningly beautiful and does a good job with the material, but the film is full of lurid and unnecessary scenes of women falling out of or being ripped out of their clothes, and the film feels longer than its 98 minutes. The resolution of the mystery was more of a "huh?" moment than anything else. Frankly, if you want to see a better Fenech giallo, try, "The Strange Vice of Mrs. Ward." It's even more tawdry, frankly, but it has a much better mystery.
decently entertaining towards the end if you can get through how dated and cringey it can be especially the material around the black and lesbian characters. It's definetly one of the more silly and almost childishly sleezy feeling giallos I've seen so that's saying something.