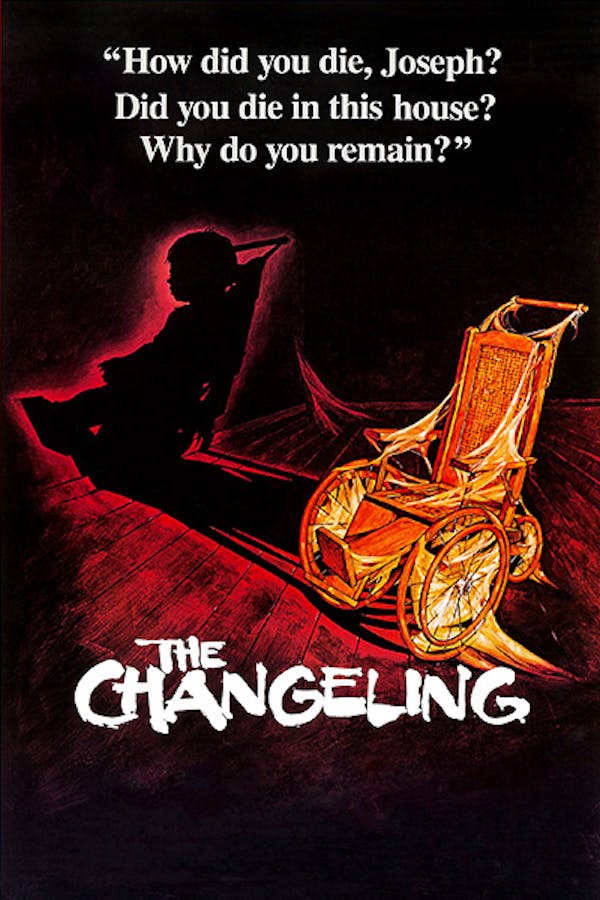 The Changeling
Directed by Peter Medak
Consumed by grief, a New York composer moves to a secluded Victorian mansion. There he finds himself haunted by a paranormal entity that may unleash an even more disturbing secret. Peter Medak's acclaimed and celebrated THE CHANGELING is quite simply, one of the great haunted house films.
In this haunted house essential, a composer moves to a secluded Victorian mansion inhabited by a paranormal entity.
Cast: George C. Scott, Trish Van Devere, Melvyn Douglas
Member Reviews
At 29, I never thought another movie could scare me based off pure tension & atmosphere, but this one did. An absolute classic that every horror fan should watch. No jump scares, no gore, just great horror.
One of my all time favorite flicks. Great acting, good story line, and the best seance scene in cinema history.
Good movie. I love George C. Scott
It is a great movie and I understand why it became a classic. But for me it's far from being one of the scariest horror movies of all time (and yeah, I really like slow horror and don't need blood and gore). Medak does a pretty good job as a director and delivers many memorable scenes, but sometimes he just misses the mark. The editing also is a bit choppy sometimes. All in all still very well made with impressive acting from veteran George C. Scott. --- greetings from europe!