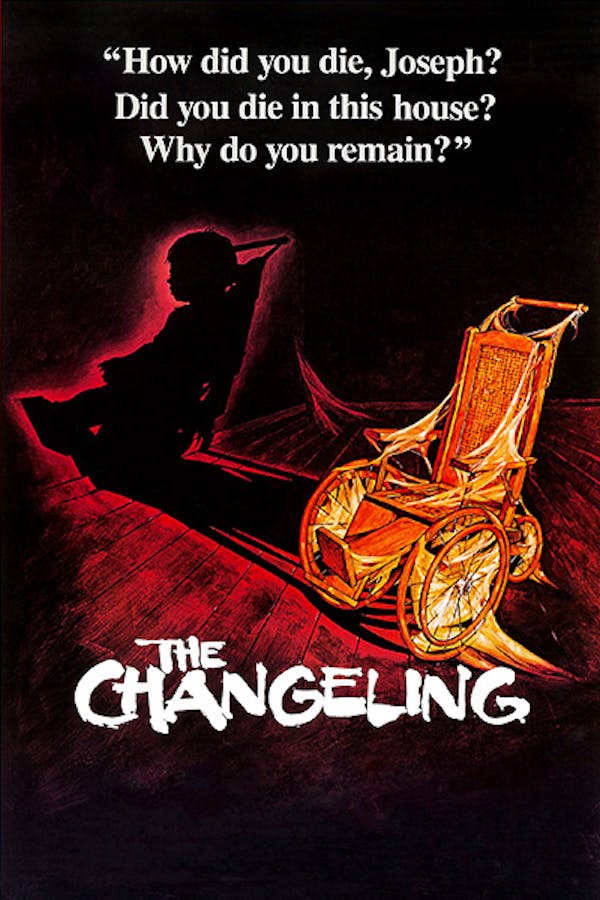 The Changeling
Directed by Peter Medak
Consumed by grief, a New York composer moves to a secluded Victorian mansion. There he finds himself haunted by a paranormal entity that may unleash an even more disturbing secret. Peter Medak's acclaimed and celebrated THE CHANGELING is quite simply, one of the great haunted house films.
In this haunted house essential, a composer moves to a secluded Victorian mansion inhabited by a paranormal entity.
Cast: George C. Scott, Trish Van Devere, Melvyn Douglas
Member Reviews
I'm fascinated by Scott's performance in this. Scenes in which most actors would probably go high, he chooses to underplay -- and the effect is fantastic.
Good old fashioned ghost story #classic
Slow going. I kept waiting for it to get better but fell asleep the last 15 minutes. Disappointing.
An excellent Haunted House mystery, with the great George C. Scott! Not gory, but filled with atmosphere!
i remember going to the theater in 1980 to see this movie. now watching it 41 years later at age 53, just brought back how chilling the movie really was. Just a fantastic supernatural movie with twists at every turn. a total enjoy for a spin tingler!!!