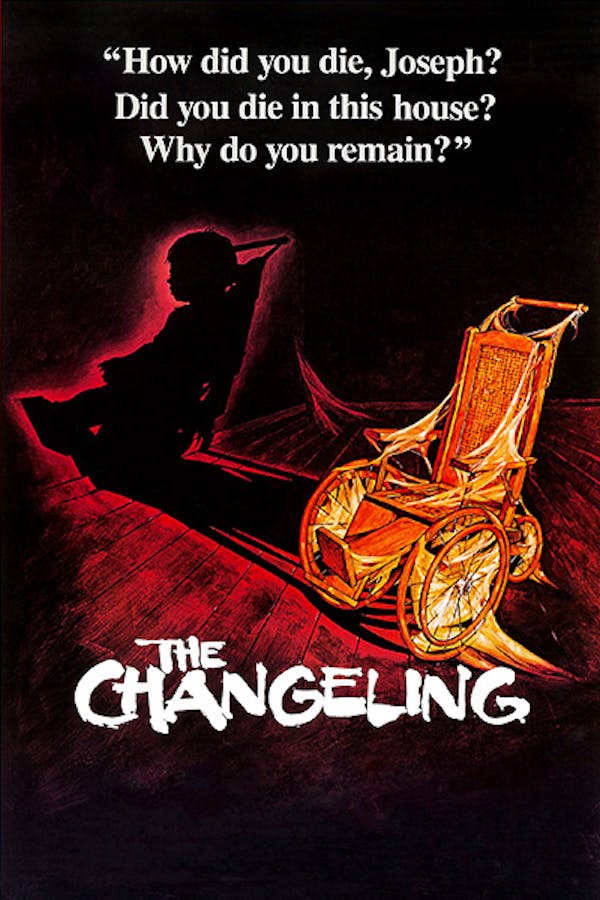 The Changeling
Directed by Peter Medak
Consumed by grief, a New York composer moves to a secluded Victorian mansion. There he finds himself haunted by a paranormal entity that may unleash an even more disturbing secret. Peter Medak's acclaimed and celebrated THE CHANGELING is quite simply, one of the great haunted house films.
In this haunted house essential, a composer moves to a secluded Victorian mansion inhabited by a paranormal entity.
Cast: George C. Scott, Trish Van Devere, Melvyn Douglas
Member Reviews
I love this movie. George C Scott never disappoints. Completely underrated classic
I'm so glad to be a member of this service. I remember watching this movie when I was a teen. So glad to be able to watch the old horror movies that people had forgotten about. Sometimes you just got to go back to basics to apricate the talents that paved the way.
Amazing film. One of the best horror films of the 80's.
It doesn't take expensive computer animation to make a great horror movie. Great acting by George. C. Scott, and great directing, and great camera work make this a classic haunted house movie.
this movie has terrified me at every stage of my life. I find it to be awe-inspiring, one of the true classics and also thank you for having it available to stream. i am humbled