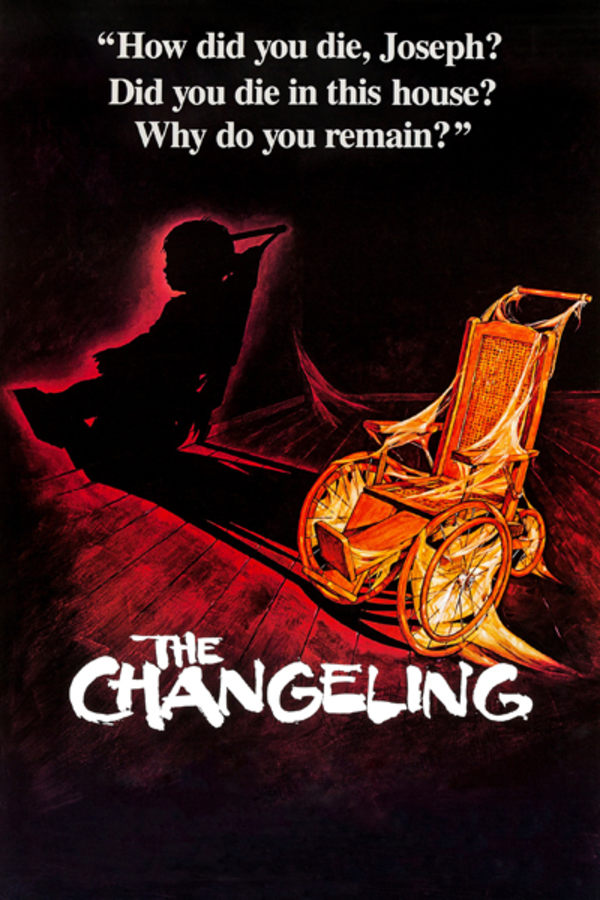 The Changeling
Directed by Peter Medak
Consumed by grief, a New York composer moves to a secluded Victorian mansion. There he finds himself haunted by a paranormal entity that may unleash an even more disturbing secret. Peter Medak's acclaimed and celebrated THE CHANGELING is quite simply, one of the great haunted house films.
In this haunted house essential, a composer moves to a secluded Victorian mansion inhabited by a paranormal entity.
Cast: George C. Scott, Trish Van Devere, Melvyn Douglas
Member Reviews
I screamed with joy when I saw that Shudder has The Changeling! Greatest and scariest horror film of all time. I first watched it 40 years ago and will never stop. Thank you Shudder.
a must-watch!! beautifully shot, and SoSoSo creepy!! no gratuitous rape scenes, or really any gore, but sufficiently scary. a horror movie you could watch with your mom. :)
it's pretty good! I never have seen this one before and overall I enjoyed it. the first half is define they more of a haunted house vibe and the second is more of a figuring out what the hell happened. I felt like the latter half of the movie dragged on a bit, but nonetheless good.
Incredible horror movie. Very scary. Toys with your emotions. I remember watching this at like 10. I was born in 1972 and got to watch all the horror released in the 70s and 80s as they came out. Joe Spinell was a cousin of mine. Those two things allowed me to see these great horror movies at such a young age. I remember The Changeling on one of the pay cable channels like HBO or something. It scared the hell out of me. Im still creeped out by it. Those things are probably why I started working in the genre.
One of the best movies ever!