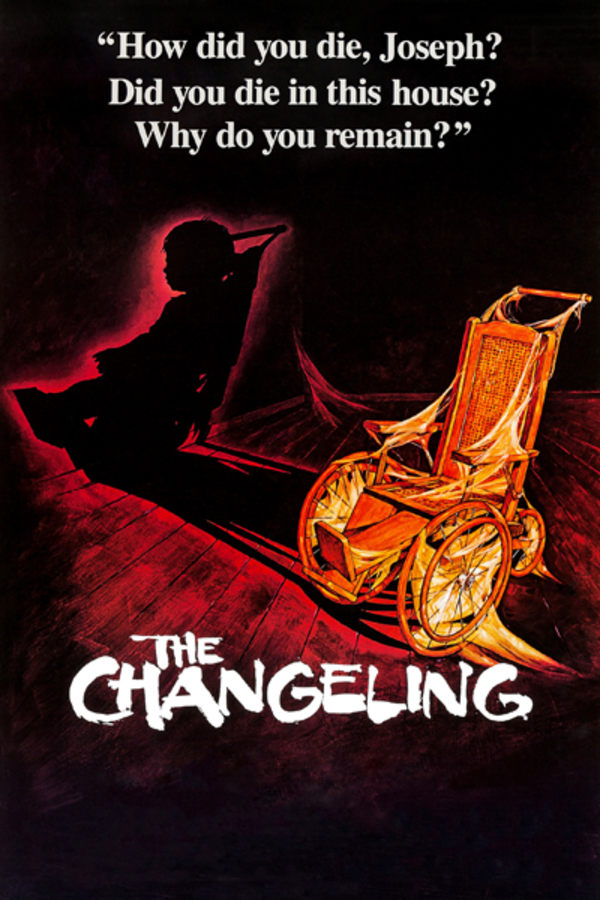 The Changeling
Directed by Peter Medak
Consumed by grief, a New York composer moves to a secluded Victorian mansion. There he finds himself haunted by a paranormal entity that may unleash an even more disturbing secret. Peter Medak's acclaimed and celebrated THE CHANGELING is quite simply, one of the great haunted house films.
In this haunted house essential, a composer moves to a secluded Victorian mansion inhabited by a paranormal entity.
Cast: George C. Scott, Trish Van Devere, Melvyn Douglas
Member Reviews
this movie started it all for me everything paranormal just the right touch of scariness loved the music
Slow and atmospheric, with a great performance by Geroge C Scott and some really fantastic scenes. Also has some great music.
Hit send too early. I was saying this movie sparked a life long ghost and true crime obsession, at age 11-12. Everyone in my family & everyone I ever dated & married has seen it by now. I obviously highly recommend it. It is excellent for anyone who likes a very thick plot line, and the idea that ghosts may remain when the deceased have unfinished business.
I usually prefer books to movies, but this movie had all the subtle hints and building clues, it was well worth the amount of screen time some are complaining about. When I first saw it, I had to watch it over again a few times, to figure out what happened! I will be honest...this is my all-time favorite movie. It was in my father's top 3, and he showed it to me when I was 11 or 12, launching
one of the scariest movies I'd seen in years! you have to be a fan of classic haunted house movies to enjoy, as it's not going to be gory, but honestly so creepy.