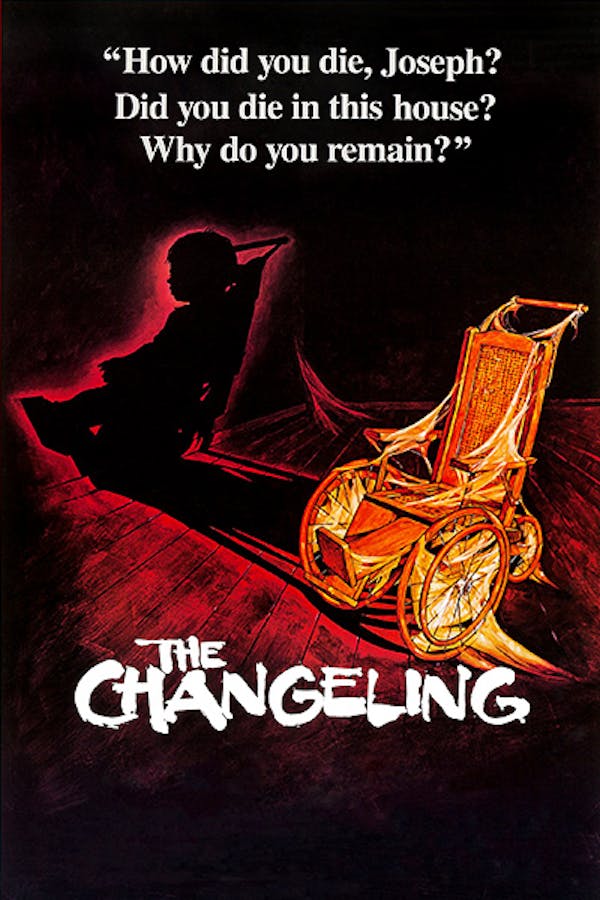 The Changeling
Directed by Peter Medak
Consumed by grief, a New York composer moves to a secluded Victorian mansion. There he finds himself haunted by a paranormal entity that may unleash an even more disturbing secret. Peter Medak's acclaimed and celebrated THE CHANGELING is quite simply, one of the great haunted house films.
In this haunted house essential, a composer moves to a secluded Victorian mansion inhabited by a paranormal entity.
Cast: George C. Scott, Trish Van Devere, Melvyn Douglas
Member Reviews
Chilling, creepy and sad. A classic ghost story and one of the best of its kind. Legendary actor George C. Scott gives a powerful performance on top of an increasingly haunting atmosphere, great musical score and some beautiful visuals. If you don't like slow burn horror then this may not be for you. No jump scares or gore in this one. Otherwise do yourself a favor and put your phone away, turn off the lights and watch it. This isn't just your average haunted house flick.
This is one is a classic but, the horror does not get lost with age. This film starts off with a horrible accident and goes right into hair raising terror.
boring, poor effects, uninteresting ending. i can tremmebr anything about it, uncompl=elling main charecter, poor acting, stinky poopoo dialouge,
I always felt that horror movies from the 70s and 80s were the best ones. Like they're legit scary. I loved this movie, I didn't even take a break from watching it. Stellar 🤩
This movie is definitely in my top 10. What a great story this is and THE GREAT George C Scott gives a magnificent performance. Not many horror movies creep me out but this one does. There are so many memorable scenes that stick out in my mind from this film. The childs ball bouncing down the steps, the sceance scene,the ghostly voice recording, and the overall creepy setting of the film makes this one of the best supernatural horrors out there. If you haven't seen THE CHANGELING Don't pass up your opportunity now. You will not be dissapointed. It stays true to what the supernatural horror genre should be.