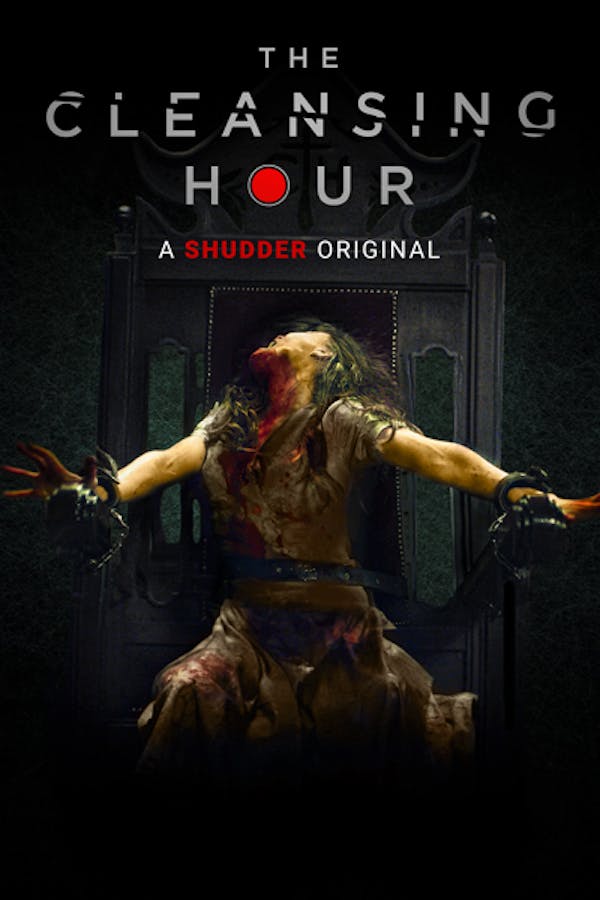 The Cleansing Hour
Directed by Damien LeVeck
Max and Drew are millennial entrepreneurs who've made themselves famous with a webcast they created called "The Cleansing Hour," which streams LIVE EXORCISMS. The catch? Each exorcism is elaborately staged. Until today, when Drew's fiance, today's actress in the chair, turns out to actually be possessed! Will Max and Drew be forced to tell their 20 million viewers? Or are they the pawns in a greater demonic conspiracy? A SHUDDER ORIGINAL.
Max and Drew stage elaborate exorcisms for a webcast. Until today, when the possession becomes all too real.
Cast: Ryan Guzman, Kyle Gallner, Alix Angelis
Member Reviews
This movie was amazing! The acting was on point and the concept was fantastic! I loved the demon he was absolutely hilarious
This film is deff a GEM! Loved it!
Although I found the final moments to be a bit off tonally, the overall experience was great. Might be the best of the exorcism sub-genre I've ever seen.
The advertisements I've seen on YouTube don't give this movie enough credit. I thought it was just some Paranormal Activity type horror but it's far from it. I've been a horror fan for 18 years, been watching since I was 4, and this is one of the best horror movies of this century along with Hills Have Eyes, the first 5 Saw's and the first 2 Wrong Turns. It's well worth the watch and it's the sole reason I got Shudder.