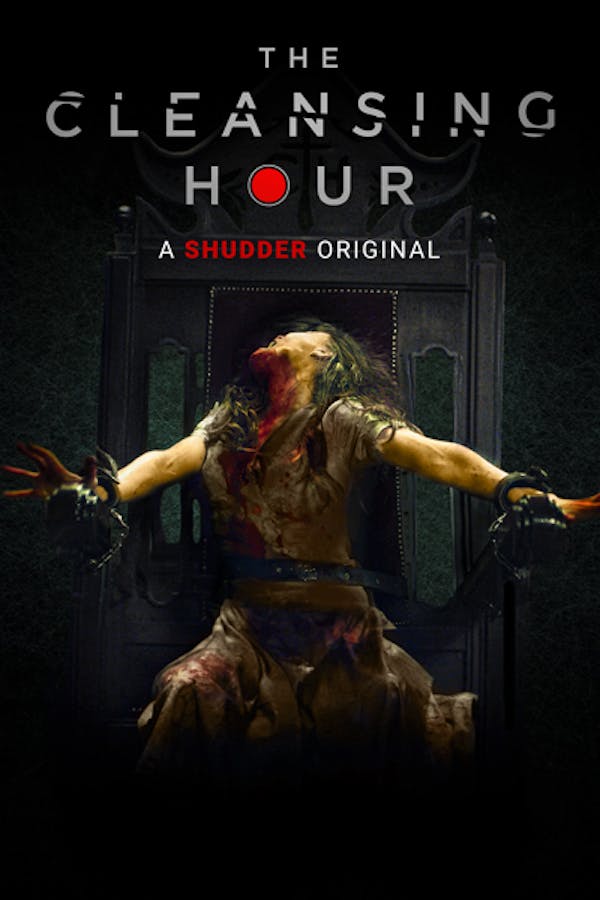 The Cleansing Hour
Directed by Damien LeVeck
Max and Drew are millennial entrepreneurs who've made themselves famous with a webcast they created called "The Cleansing Hour," which streams LIVE EXORCISMS. The catch? Each exorcism is elaborately staged. Until today, when Drew's fiance, today's actress in the chair, turns out to actually be possessed! Will Max and Drew be forced to tell their 20 million viewers? Or are they the pawns in a greater demonic conspiracy? A SHUDDER ORIGINAL.
Max and Drew stage elaborate exorcisms for a webcast. Until today, when the possession becomes all too real.
Cast: Ryan Guzman, Kyle Gallner, Alix Angelis
Member Reviews
Crazy, unpredictable, tense and overall a great movie. Only took a skull off because *MILD SPOILERS* I don't like that they wrote Max to be unredeemable. Would've been way better if they stopped after the Lane/Max confession. Still a great watch.
This movie was sensational! Most exorcism films are all the same but I promise you this one is different! Great story, great cast, great ending! You will not regret watching this!
Movie was nothing short of amazing. just watch it and find out!
Really liked this film, great idea and well executed.