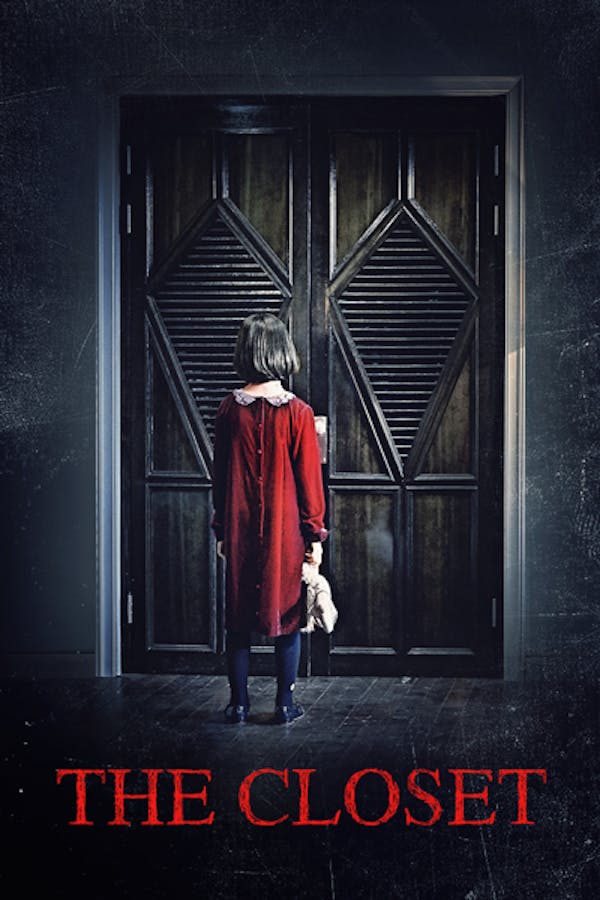 The Closet
Directed by Kwang-bin Kim
After the tragic death of his wife, architect Sang-won moves into a new home with his daughter, Ina, hopeful to restore their relationship. Despite his efforts, Ina feels increasingly neglected by her busy father. She starts keeping to herself more and more and turns to strange noises from within her closet for comfort. Meanwhile, Sang-won is plagued by eerie nightmares and soon after, Ina disappears without a trace. While searching for her, Sang-won meets the enigmatic Kyung-hoon who claims to know Ina's whereabouts. Desperate to find his daughter, Sang- won reaches out to open the mysterious closet.
Following the death of his wife and disappearance of his daughter, a successful architect enlists the help an exorcist to help him find his daughter.
Cast: Ha Jung-woo, Yool Heo, Nam-gil Kim
Member Reviews
Horror lovers of the Paranormal, do not sleep on this movie from South Korea, home of some of the best: A Tale of Two Sisters, Train to Busan, Oldboy, Parasite, so many amazing films... now watch The Closet. Another offering from South Korean horror. The Closet reminds me of the story, Battle Royale. Where parents turn to desperate and inhuman solutions due to hardships of the economy in a sick society that has leeched all compassion and joy out of life... and the innocents who pay the price.
I was pleasantly surprised by how overall good it was. I figured it would be good but it was actually better psychological then I expected. Good acting. Believable. Good twists and hard truths. Sad and scary. I really liked it and I'd reckoned it.
Scary, heartbreaking, heartfelt.
This movie was good but most of all, refreshing. Even though it did sneak in a last scary frame at the end, that's not indicative of the risks it took breaking cliches near the end, particularly with the evil spirit and the exorcist: two character in horror that seem to be written in the same exact way in every film, and which always seem to share the same ending. A solid 4 out of 5 from me. It looks to be another run of the mill possession/spirit abduction film but ends up deviating from the norm enough for me to appreciate it.
Can't find a single fault. It's well-written, well paced, well shot. Performances are great and the themes are well fleshed out. It does all this, and still feels like approachable and entertaining. 5/5, a must see.