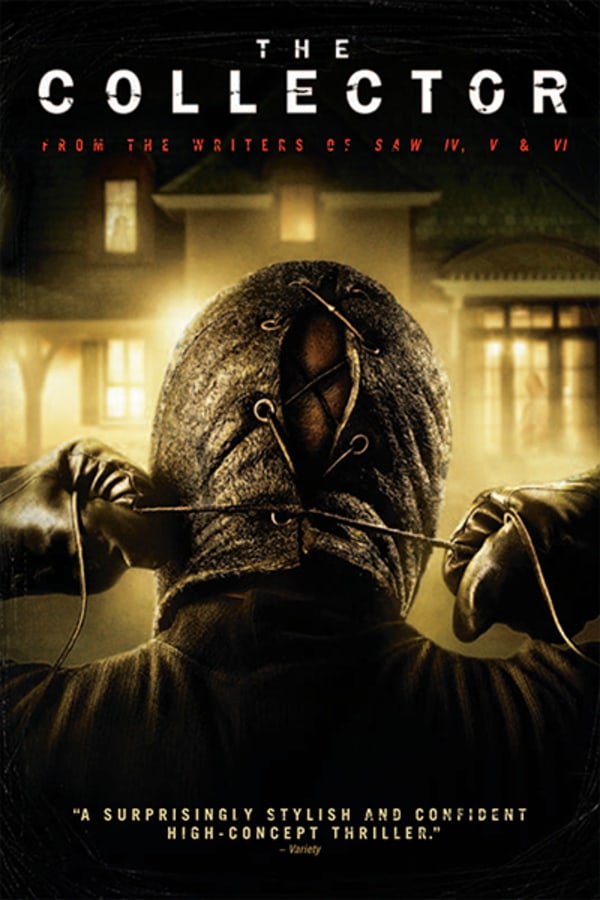 The Collector
Directed by Marcus Dunstan
A burglar breaks into a home that a twisted serial killer has booby-trapped. First Arkin finds himself mistaken for the killer, then he becomes the target of the titular psycho, whose M.O. is killing all but one of his victims and then kidnapping the surviving party. Will Arkin end up a living victim or a dead one? Or will he turn the tables on the collector? Originally intended as a prequel to SAW, this relentlessly vicious home invasion tale will please fans of harder-edged torture flicks and psycho thrillers like Shudder faves ANAMORPH, ANGST, and CHOOSE.
A burglar breaks into a home that a twisted serial killer has booby-trapped.
Cast: Josh Stewart, Madeline Zima, Andrea Roth
Member Reviews
This movie was amazing! Thrills and scares! Just wish the sequel The Collection was on Shudder
It's rare that I'll watch a movie more than once but I had to rewatch this one because I enjoyed it so much
Terrible. Basically an excuse to put a guy in a leather mask and have loads blood. The plot is pretty much non-existent, yeah there is a guy/thing killing people but we never actually find out who he is or what his motivation for killing people in a such weird ways is. The idea is that there is a house with traps in but it seems like the traps come out of no where and why are the traps even there in the first place. The killer doesn't know that anyone is going to come to the house and break in so why would he bother setting up elaborate traps in every room in the house. The traps start of everywhere but then all of a sudden people are running around the house avoiding the traps completely, and then in the blink of an eye they are back again ready to kill anything that moves. We get no reason for anything in the film and absolutely no resolution at the end of it, major plot holes, all the characters are boring so when they die its not even note worthy. Even the main character who is in every scene seems to have no personality what so ever.
Seriously creepy and a little graphic. Enjoyed the story line.
That was insanely good! I was at the edge of my seat toward the end. OH MY GOSH THE ENDING!!!!