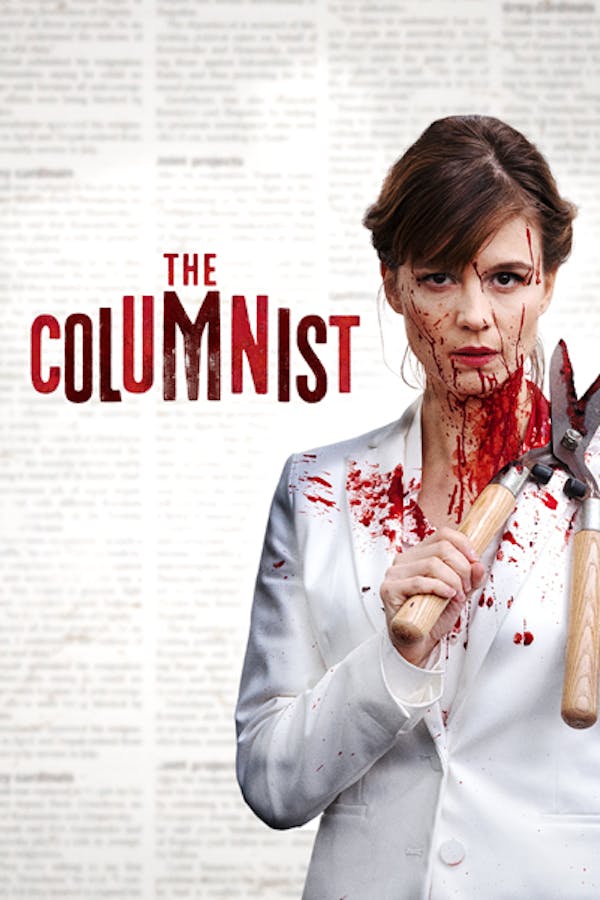 The Columnist
Directed by Ivo van Aart
Femke Boot is a columnist who is obsessed with reading the endless abusive messages and death threats posted about her on social media. This obsession consumes her life and prevents her from concentrating on the novel she has promised to her publisher. One day, all her pent-up anger and frustration explode in a moment of shocking and unexpected violence. When this brutal and bloody act inspires Femke to write again, she surrenders to her rage and begins to lead a double life as a daytime writer and nighttime murderer.
Famous columnist Femke is trolled for months on social media. Totally fed up, she decides to take matters in her own hands, with grave consequences.
Cast: Katja Herbers, Genio de Groot
Member Reviews
Before I watched this movie I saw several reviews calling this movie leftist propaganda and a "woke culture" film, which honestly made me almost not watch it. I'm tired of the woke BS too. It's everywhere. But this film is not it. Femke is on the left, but the film is not about left vs right ideology. It's about the loss of humanity through social media and how damaging it can be to your mental health if you let what other people say get to you. But Femke is not the hero of this story. She is both a victim and a villain. There were some truly brilliant moments. Her daughter reading aloud what she wrote about free speech over the visuals of her literally killing a man for what he said. *chef's kiss*
Every action taken by the woman in this film is despicable. It truly is symbolic of how hateful, hypocritical, weak-willed and emotionally enslaved leftists world wide are. I don't expect much more from a feminist though. Don't get me wrong, the film was good, but to take the main character as someone who is justifiable, sympathetic, or heroic in any way is utterly moronic. I hope that's the point. Fun movie.
I can't lie I enjoyed that immensely! I could write out a whole well thought review on the aspects I loved, the parallels, the irony- everything was lovely! I feel bad for the ending but also…that suit and that luuk was glorious♥️ I'm recommending this to my friends and the reviewer that said "If you enjoy Velvet Buzzsaw you'll enjoy this" you were right on the money! Fantastic movie it has it's flaws but I loved it 😊
Good movie in every sense, don't missed