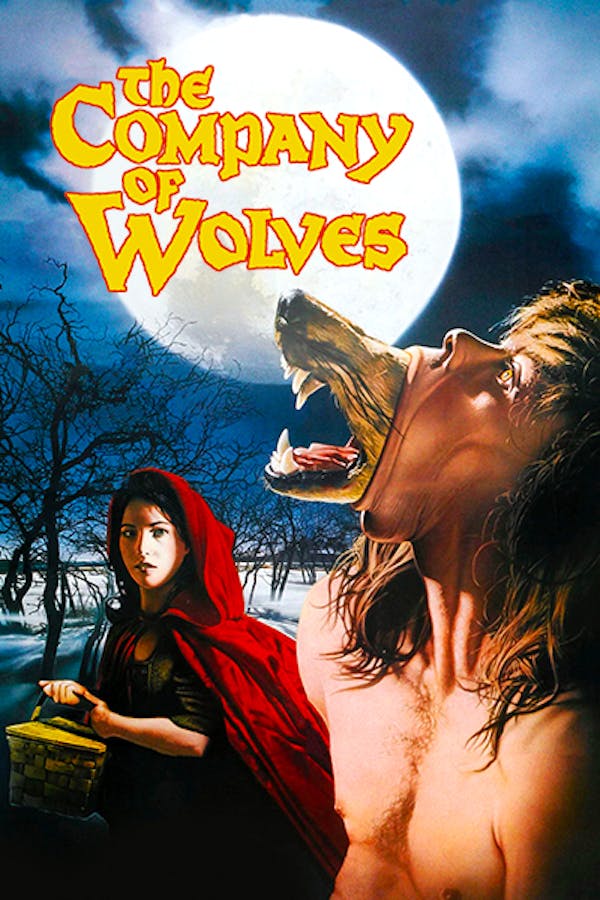 The Company of Wolves
Directed by Neil Jordan
A wise grandmother (Angela Lansbury) tells her granddaughter Rosaleen (Sarah Patterson) a disturbing tale of innocent maidens falling in love with handsome strangers ... and of their sudden mysterious disappearances when the moon is full and accompanied by the strange sound of a beast in the woods.
Fascinating and imaginative, this riveting thriller from director Neil Jordan brings the timeless tale of "Little Red Riding Hood" and werewolf fables together in a haunting, compelling and eerie way.
Cast: Sarah Patterson, Angela Lansbury, David Warner, Graham Crowden, Brian Glover
Member Reviews
The best dark fairytale. An absolute favorite of mine
The path through the woods / is always dark, filled with teeth / and hungry, strange eyes.
Nice dark fairy tale with werewolves I loved it.
Great dark fairy tale throwback stuff.
Excellent 80's horror. Definitely recommend.