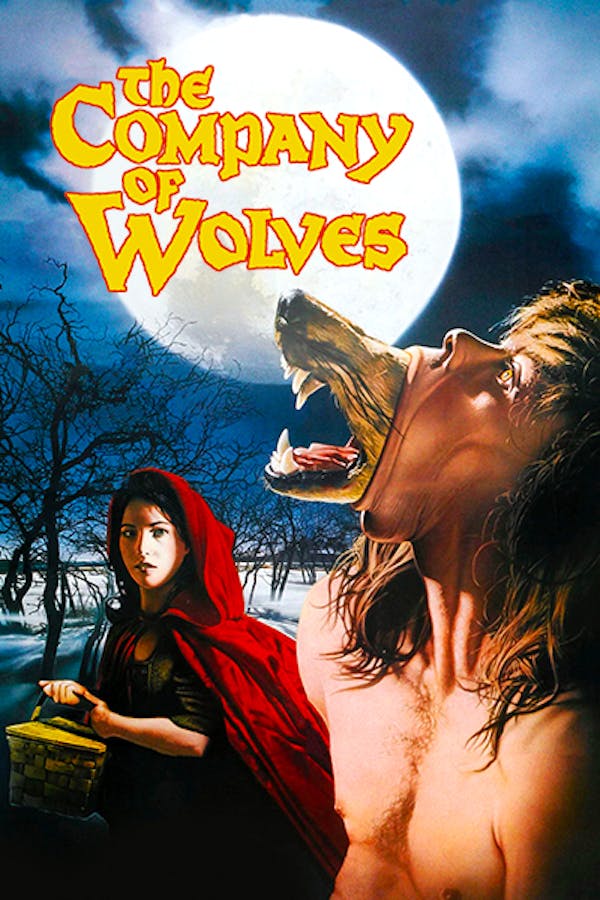 The Company of Wolves
Directed by Neil Jordan
A wise grandmother (Angela Lansbury) tells her granddaughter Rosaleen (Sarah Patterson) a disturbing tale of innocent maidens falling in love with handsome strangers ... and of their sudden mysterious disappearances when the moon is full and accompanied by the strange sound of a beast in the woods.
Fascinating and imaginative, this riveting thriller from director Neil Jordan brings the timeless tale of "Little Red Riding Hood" and werewolf fables together in a haunting, compelling and eerie way.
Cast: Sarah Patterson, Angela Lansbury, David Warner, Graham Crowden, Brian Glover
Member Reviews
5 stars just because of Angela Lansbury in a horror movie. Plus the transformations are some of the bests in all of werewolf movies. It's up there with Howling and Ginger Snaps as GOAT WW flix
This was an excellent movie. You need to remember this movie is almost 40 years old. The special effects were amazing for being 40 years ago. Yes a few parts did drag on and where slow but overall I think it was excellent
What a classic telling of the story of the wolfman and little red.