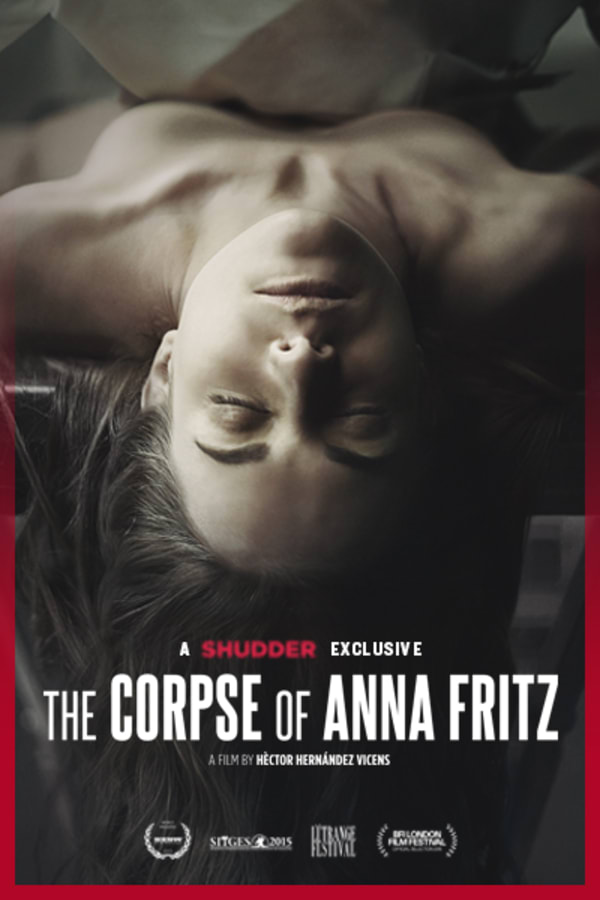 The Corpse of Anna Fritz
Directed by Hèctor Hernández Vicens
When the stunning star, Anna Fritz, unexpectedly dies, her body becomes an object of sick desire for three young men. Pau, a shy orderly at the morgue, and his friends sneak in to gaze upon the actress and ultimately have their way with her. But the boys are in for a rude awakening in this taut thriller from director Hèctor Hernández Vicens. A SHUDDER EXCLUSIVE. Contains strong language, sexual scenes, violence and gore.
Three young men sneak into a morgue to sleep with a beautiful, dead actress. But they're in for a rude awakening.
Cast: Alba Ribas, Cristian Valencia, Bernat Saumell, Albert Carbó
Member Reviews
The opportunity for an original and definitely compelling new take on an old subject is pretty much wasted. The characters were flat and tired, and there's only so many times I can watch the same few men have the same unoriginal, predictable "what shall we do now" argument in one film before I begin to lose interest. To its credit, the acting was decent to good and I liked the ending; actually the plot would have made a good short film for sure, but as much as I usually love Spanish horror (and psychological thrillers of any kind) I would seriously, seriously recommend skipping this.
An original storyline with great acting which helped build suspense. There was never a moment where I wasn't thinking "what's going to happen next?!". Certainly a thriller rather than a horror, but nevertheless a good movie which is worth the watch. Only disappointment was the ending which was a bit predictable.
This film was really good in the sense that it has a super 'out-there' plot. It was disturbing, creepy, different - i enjoyed it!
You can`t go wrong with Spanish movies, was a good watch.