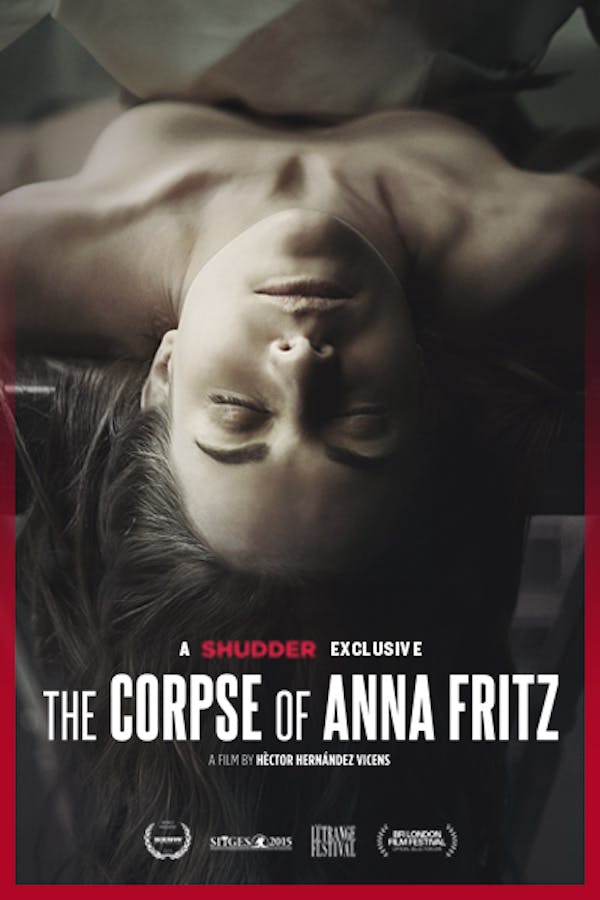 The Corpse of Anna Fritz
Directed by Hèctor Hernández Vicens
When the stunning star, Anna Fritz, unexpectedly dies, her body becomes an object of sick desire for three young men. Pau, a shy orderly at the morgue, and his friends sneak in to gaze upon the actress and ultimately have their way with her. But the boys are in for a rude awakening in this taut thriller from director Hèctor Hernández Vicens. A SHUDDER EXCLUSIVE. Contains strong language, sexual scenes, violence and gore.
Three young men sneak into a morgue to sleep with a beautiful, dead actress. But they're in for a rude awakening.
Cast: Alba Ribas, Cristian Valencia, Bernat Saumell, Albert Carbó
Member Reviews
great acting, feel like they showed too much snuff stuff for shock factor and film had quite a few lulls of the same things happening but conceptually and acting wise was good, a film i was enjoying watching but not stuck on the edge of my seat full attention captured
beginning was twisted and disgusting but ending was rubbish
The spanish are doing some fucked up horror movies. Most of them tops the AAA produced by Hollywood these days
absolutly horrible. But in a good way. Woulda liked a better more fleshed-out ending though.
This was fantastic. However, you have to have an IQ and think that raping a dead woman is disgusting to find justice in this movie. I think a lot of men would find it boring because misogyny is so strong, they wouldn't see the horror in the rape. I love that everyone gets what they deserve in the end. The movie is set up like an old play, with four characters, one room, and four deaths. I highly recommend it.