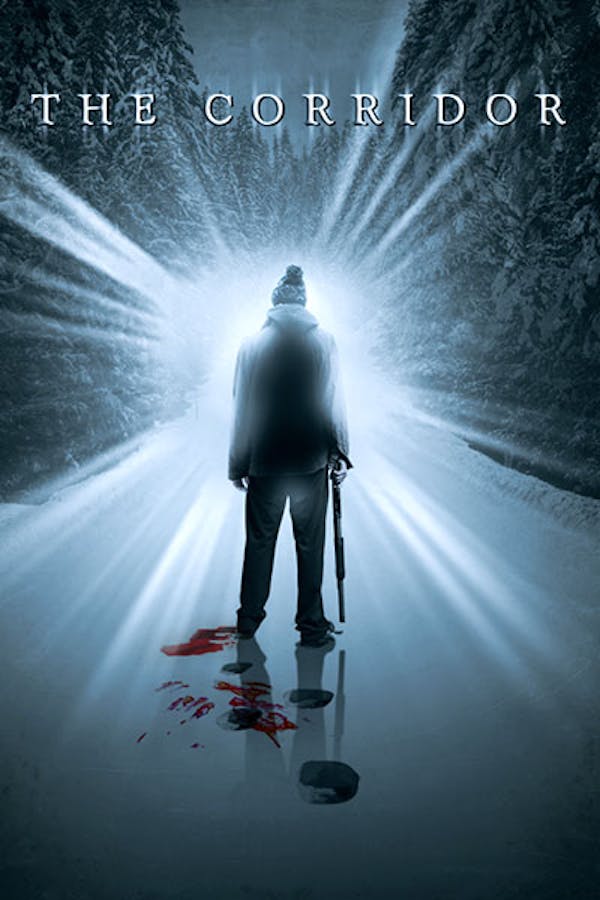 The Corridor
Directed by Evan Kelly
Five friends on a male-bonding trip discover a supernatural passageway in the woods that leads them each into very deadly territory. They've been the best of buddies for more than a decade, but now they're changing' getting married, getting promoted, going bald, going insane. During a male-bonding weekend, the quintet discover a spectral corridor through the woods' an impossible hallway where none should be. It will lead these five men into fear, into betrayal, and into the biggest change of them all: by weekend's finish, they'll all be - well, you'll see.
Five friends on a bonding trip discover a supernatural passageway in the woods.
Cast: Stephen Chambers, James Gilbert, David Patrick Flemming
Member Reviews
Biggest load of rubbish I've ever watched if u want to waste 1 and 30 mins of your life then please watch it loads
Mysterious corridor brings out the worst in people, lots of action towards the end, but could have had a better ending explanation about what the corridor was about. Still worth a watch if nothing else to do.
Given the three-star rating, I expected this to be really bad. I was surprised at how good it was. This is a pretty brilliant psychological thriller that highlights the human tendency toward greed, and how easily people will turn on each other. I don't know why anyone is calling it slow, as it begins with a pretty horrific situation, and there's conflict throughout. It's not like most of the movies I've watched on this service, which feature people looking at each other and asking "Who's there?" with big eyes, until a dramatic conclusion happens in the last ten minutes. This one has continual tension, and something's always happening. It also asks some pretty big questions, such as what does it mean to be "crazy"? And who is actually sane?
Well...he's not shooting blanks anymore!
Slow to build at first but worth sticking with as you're paid off in the long run. Absolutely has that kind of Lovecraftian, other worldly just outside our reach and perception feel to it, despite what some other reviewers say.